In one of the most heated exchanges in Tuesday night's debate, Sen. Marco Rubio (R-Fla.) hit Sen. Ted Cruz (R-Texas) — who's painted himself as an anti-illegal immigration hardliner — for allegedly supporting legalization of illegal immigrants already in the country.
Cruz supported a 500% increase in the number of H1b guest worker visas, Rubio said, and wanted to double the number of green cards available. At the end of the back-and-forth, the Florida senator pinned down his colleague from Texas — asking Cruz whether he plans to support legalization of any sort for immigrants already living in the United States.
"Just rule it out," Rubio said.
Cruz responded: "I have never supported legalization, and I do not intend to support legalization."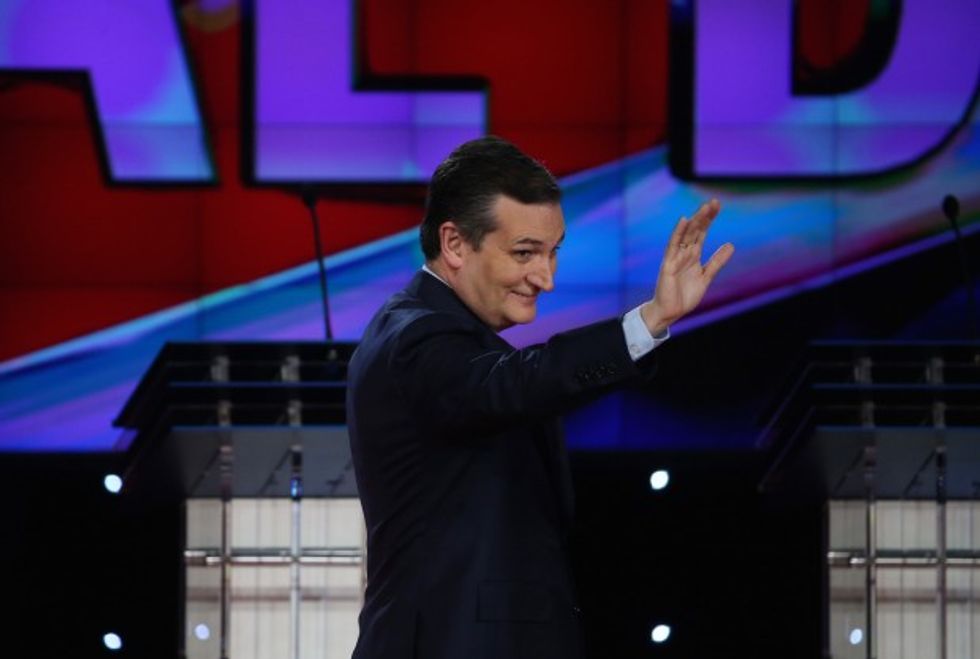 Justin Sullivan/Getty Images
It was a reversal of roles for Rubio to be knocking Cruz for being too soft on the immigrants already in the United States. Rubio admitted during the debate that his own plan, which allows for people who have been in the country illegally to apply for a green card after a probationary period, "may not be a majority position in my party."
Still, Cruz's "do not intend" phrasing struck some journalists and conservative writers as legalese.
"Do not intend" from Cruz was very weak language.

— Ben Shapiro (@Ben Shapiro) 1450236754.0
Cruz's "do not intend" answer is testament to a truly fine legal education

— Rich Lowry (@Rich Lowry) 1450236621.0
Legalization is such a terrible idea that Cruz doesn't "intend" to support it

— Rich Lowry (@Rich Lowry) 1450236787.0
"I do not intend to favor legalization." Cruz slippery here. He did propose it. On camera. #GOPDebate

— Guy Benson (@Guy Benson) 1450236437.0
Ted Cruz says he does not "intend" to support legalization — a giant escape hatch if he needs it

— Sam Stein (@Sam Stein) 1450237338.0
—