On the Las Vegas debate stage, Donald Trump finally became a side note.
After months of dominating the 2016 presidential race, the businessman and frontrunner didn't break much new ground in the foreign-policy focused debate hosted by CNN. He even took a heavy beating from Jeb Bush, whose quip that Trump can't "insult" his way to the presidency earned top honors for best debate moment from Facebook.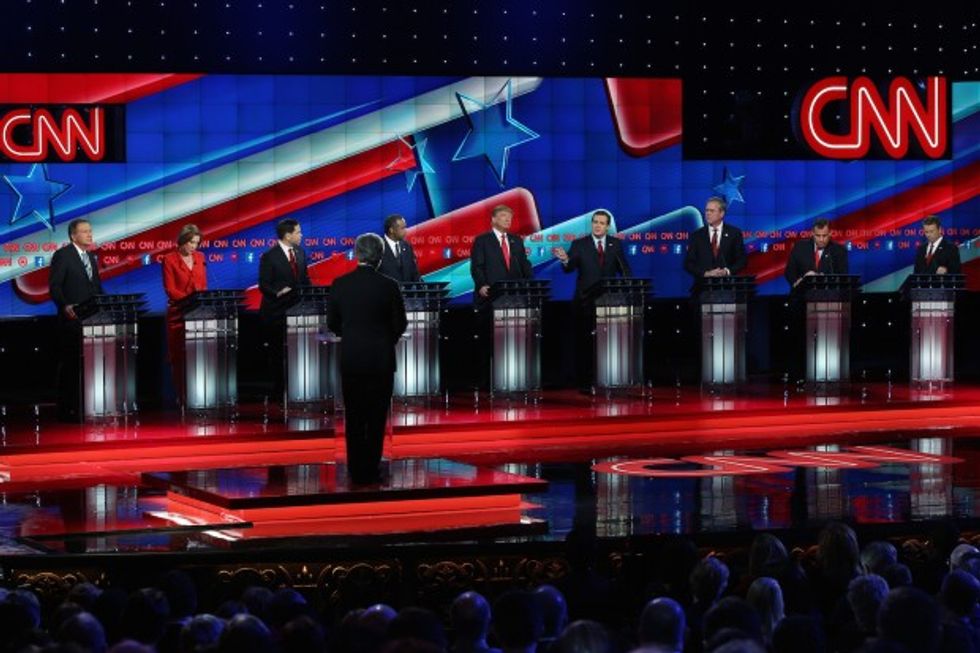 Justin Sullivan/Getty Images
If you hadn't seen any recent polls, you'd think that Ted Cruz and Marco Rubio were occupying first and second place in the race for the GOP nomination. The two candidates sparred on illegal immigration, refugee policies, metadata collection, counter-terror strategy and national security.
The Texas and Florida senators gave a picture of what the race might look like in the coming months if Trump drops out — or, they're living in a dream world in which the dominating force of the 2016 race so far is out of the picture. But either way, neither candidate spent much speaking time going after Trump except to push back on details of his plan to bar all Muslims from entry to the United States.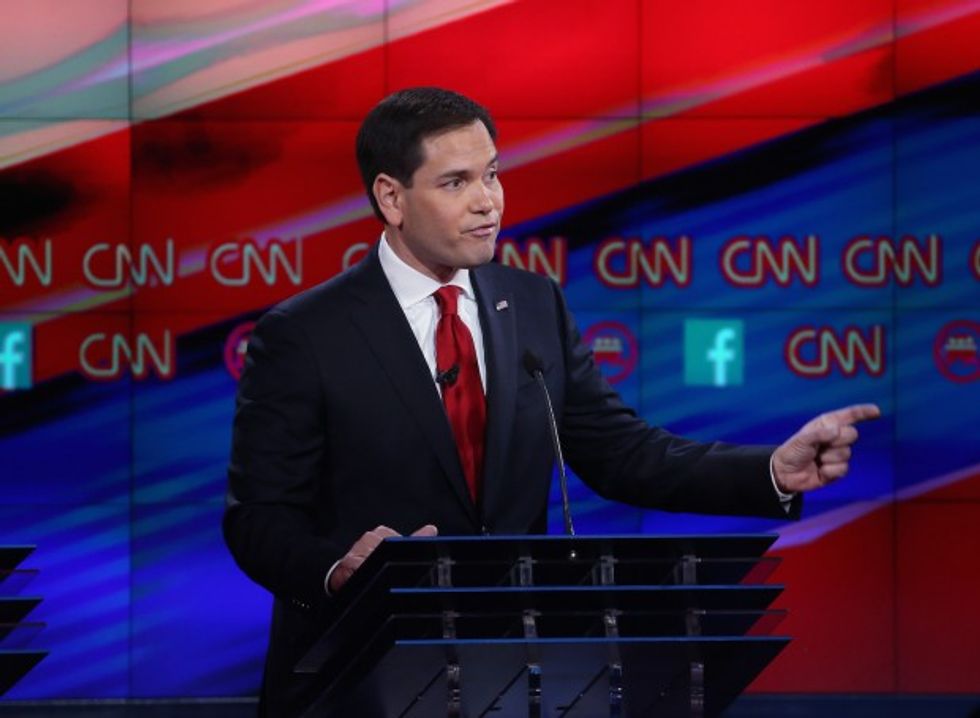 Justin Sullivan/Getty Images
Cruz, who's been surging in the polls in Iowa, had the most speaking time of the debate, with 16 minutes and 27 seconds, according to POLITICO. Trump was second with 13 minutes and 33 seconds — but that was only ten seconds more than Rubio.
The two candidates mostly saved their zingers for each other. And in the spin room post-debate, Rubio spokesman Alex Conant painted Cruz as "isolationist" on foreign policy.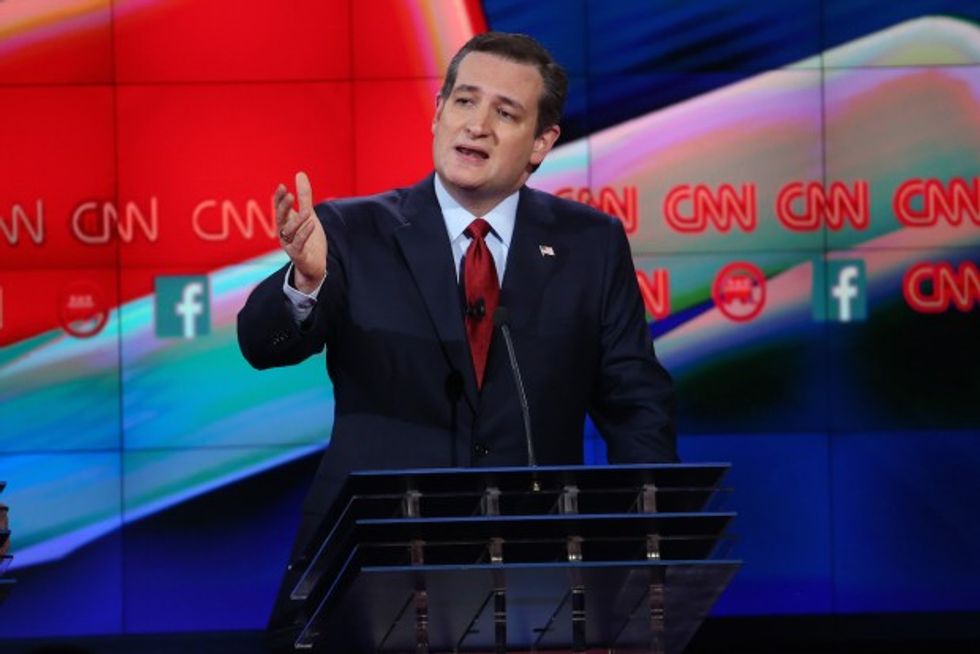 Justin Sullivan/Getty Images
Democratic frontrunner Hillary Clinton tweeted at the start of the debate that many of the candidates on the stage were "totally unprepared" to be commander in chief. She continued to respond throughout the debate, hitting the Republican candidates on guns control, their refugee policies and planned responses to threats from terror groups like the Islamic State. As the debate wrapped up, she tweeted: "We cannot let Trump or any of the Republican candidates win the White House."
Meanwhile, Trump continues to put all his eggs in the Republican basket despite swirling rumors that he might launch an independent bid for the presidency. He vowed during the debate that he is "totally committed to the Republican party."
Republican National Committee Chairman Reince Priebus said that all of the GOP candidates would be a better option than Clinton. "The fundamental differences between our exceptionally qualified candidates and the Democrat field couldn't be more clear, which is why the American people will elect a Republican president next November," he said in a statement.
The Democratic National Committee's rapid reaction was simply: "These Republicans must be stopped," with a link to donate.
—