Conservative leader James Dobson, founder of Focus on the Family and Family Talk Radio, has endorsed presidential candidate Sen. Ted Cruz (R-Texas), the campaign announced today.
"Ted Cruz's record on religious liberty, life, and marriage is second to none in this Republican field," Dobson said in a statement. "I have met with the senator on multiple occasions: he is brilliant, articulate, and informed. Shirley and I have been praying for a leader such as this, and we are confident that Ted Cruz has the moral and spiritual foundations to lead our nation with excellence. Speaking as private individuals, we urge conservatives and people of faith to join us in supporting his race for the presidency."
Cruz has been surging in polls in Iowa and nationwide and has picked up a number of key endorsements over the past few weeks, but he still trails businessman Donald Trump.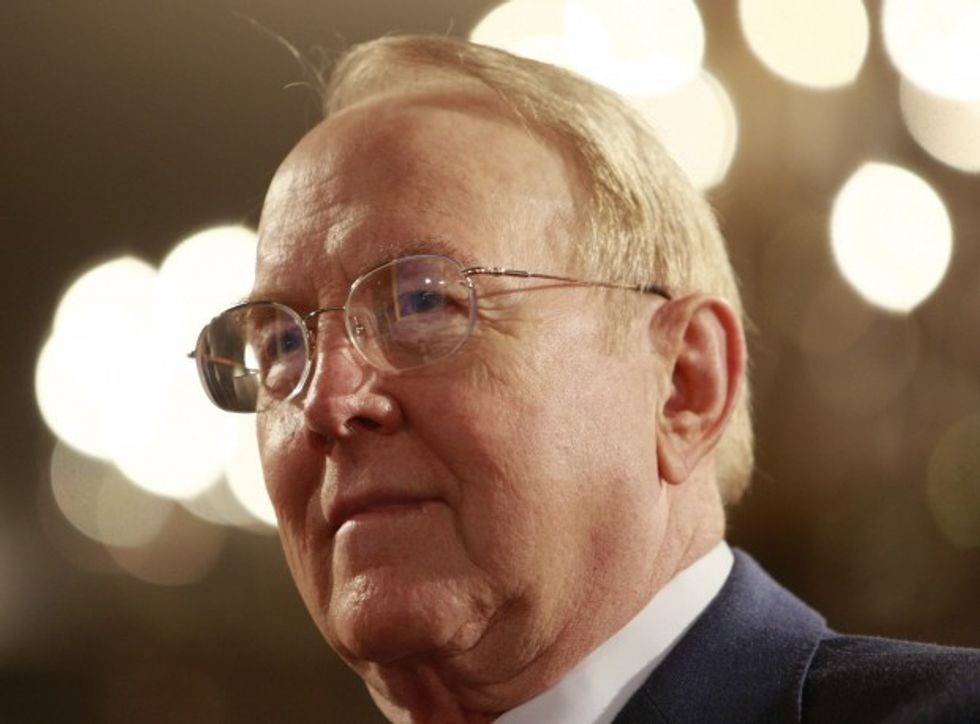 James Dobson (AP/Charles Dharapak)
The endorsement from Dobson, who stepped down from the presidency of Focus on the Family in 2003 but remains an influential faith leader, may help Cruz win the support of undecided conservative and evangelical values voters.
"Dr. Dobson has mentored and encouraged three generations of American families," Cruz said. "Dr. Dobson's wisdom and common sense have inspired health and healing in millions of lives. He has rallied people around the world with a vision for happy marriages and beautiful home life. I am deeply grateful for Dr. Dobson's gift to the world — he has been a voice of hope and a guide to many of us, and I am thrilled to have his support."