If he were elected president, retired neurosurgeon Ben Carson believes he would serve only one term in office because his policies would be unpopular, eliminating the possibility of getting elected a second time.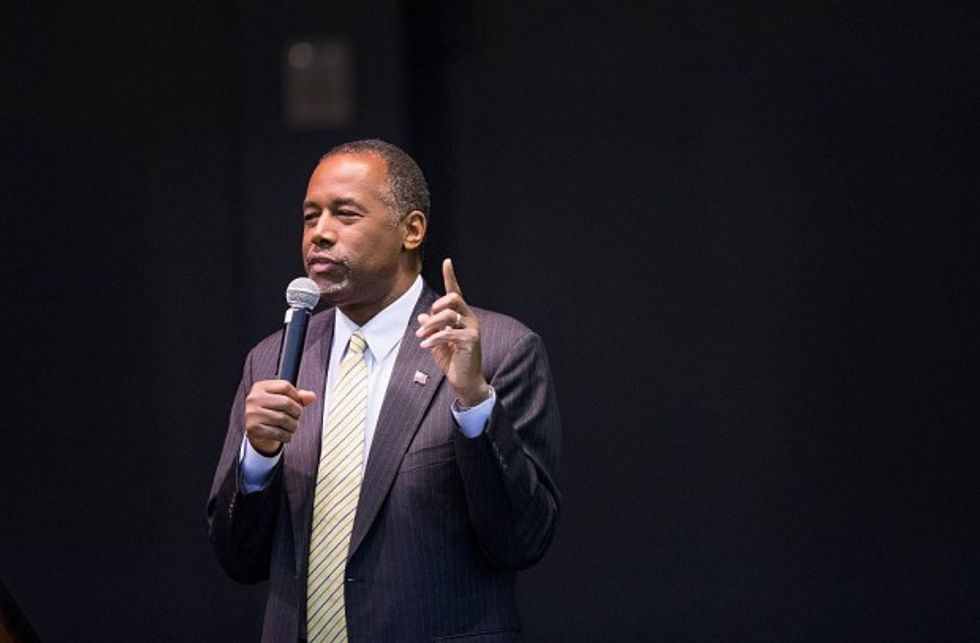 Ben Carson speaks to guests at a barbecue Nov. 22. (Getty Images/Scott Olson) 
"If I'm successful in this endeavor to become president of the United States, it's very likely I would be a one-term president," Carson said at a Republican gathering in Las Vegas Wednesday. "Because there are some tough things we have to attack."
The GOP hopeful's comments seem to indicate he does not believe the policies he would enact would be politically correct or popular. However, Carson insisted that the U.S. "cannot continue down this path."
Carson also took aim at Republicans who hold to an all-or-nothing ideal, according to CBS News. "Republicans have this mental disorder sometimes that says, 'A person doesn't agree with me 100 percent, I'm not with them, I'm going to go and sit down,'" Carson said.
Carson took his comments a step further, saying such a mentality is a "disease that was implanted by the Democrats," adding that as long as conservative voters hold to an all-or-nothing ideal, Democrats have elections "in the bag."
Though the retired neurosurgeon has dipped in the polls since his rise to the top last month, he has maintained his reputation for being politically incorrect.
"We have to get rid of all this PC stuff," Carson said during Tuesday night's GOP debate. "And people are worried about if somebody's going to say that I'm Islamophobic or what have you. This is craziness because we are at war. That's why I asked Congress, 'Go ahead and declare the war.'"
According to the latest national poll, Carson is tied for third place with Sen. Marco Rubio (R-Fla.) at 12 percent, behind Sen. Ted Cruz (R-Texas) and front-runner Donald Trump.
(H/T: CBS News)
—
Follow Tré Goins-Phillips (@tregp) on Twitter