An upstate New York pizza shop owner admitted Thursday he tried to recruit fighters for the Islamic State group in Syria.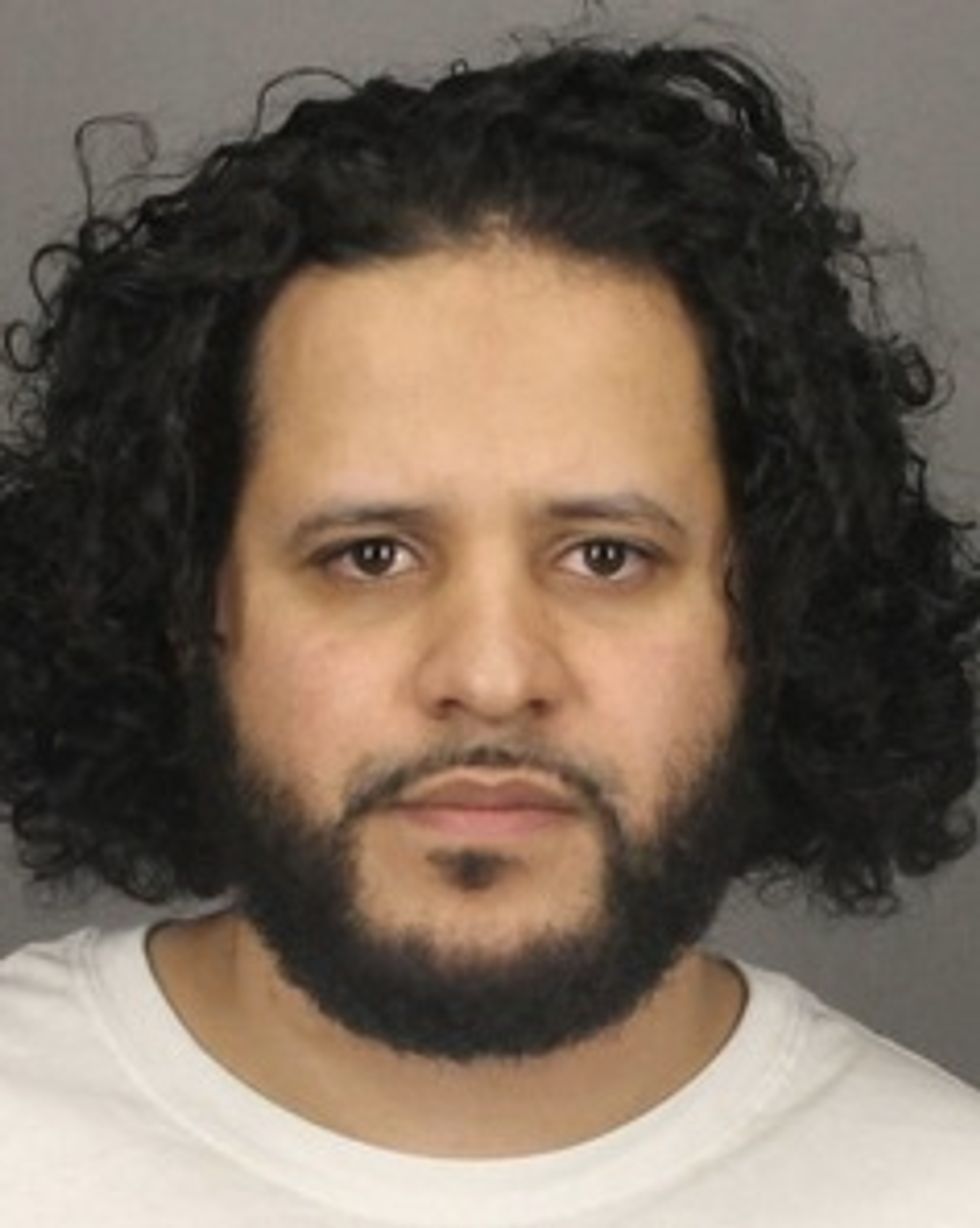 In this June 2, 2014, file photo provided by the Monroe County Sheriff's Office, Mufid Elfgeeh, of Rochester, N.Y., is shown. (AP Photo/Monroe County Sheriff's Office, File)
Mufid Elfgeeh, 31, a naturalized U.S. citizen, helped arrange travel and funding and put one recruit in touch with an English-speaking Islamic State contact in Iraq via Facebook, authorities said.
Elfgeeh pleaded guilty in federal court to two counts of attempting to provide material support to a foreign terrorist organization under a plea agreement that recommends a sentence of just under 22 ½ years in prison.
The Yemen-born Rochester resident was arrested by the Joint Terrorism Task Force in May 2014 after buying two handguns and silencers that investigators say he planned to use to kill returning U.S. soldiers. U.S. Attorney William Hochul Jr. said Elfgeeh was one of the first Islamic State recruiters ever arrested in the United States.
"Elfgeeh wanted to be a source of support for violent jihad and serve as a facilitator for violent jihadists who wanted to travel overseas and fight," the plea agreement said. "In Elfgeeh's own postings and messages on social media and statements ... Elfgeeh stated that a person who helps or sponsors a fighter to engage in violent jihad obtains the same religious rewards from Allah (God) as the fighter himself."
Under the plea deal, prosecutors agreed to dismiss a charge of attempting to kill military members and weapons counts, as well as charges of assaulting three sheriff's deputies while in custody.
Sentencing was scheduled for March 17.
While running his Rochester pizza shop, Elfgeeh used Twitter, WhatsApp and 23 Facebook accounts to seek donations and declare his support for violent jihad and allegiance to the Islamic State and its leaders, court documents said.
He bought a laptop computer and camera for two recruits for a planned 2014 trip and paid $240 to help one of them get a birth certificate and expedited passport, authorities said. He wired $600 to a third person in Yemen to help pay for the person's travel to Syria. Two of the recruits were FBI informants. One had been encouraged by Elfgeeh to join in fighting overseas in 2013, the plea agreement said.
"As it did in this case, the public should continue to report to law enforcement any suspicious individuals or activities and thereby hasten the demise of these killers," Hochul said.