A sheriff's deputy in Thomas County, Georgia, Jason Shierling, resigned from his position this week, following backlash for an "inappropriate" comment he made on Facebook.
The comment in question was posted Monday at 12:15 p.m on a video that depicted two African-American fast-food workers engaged in an altercation.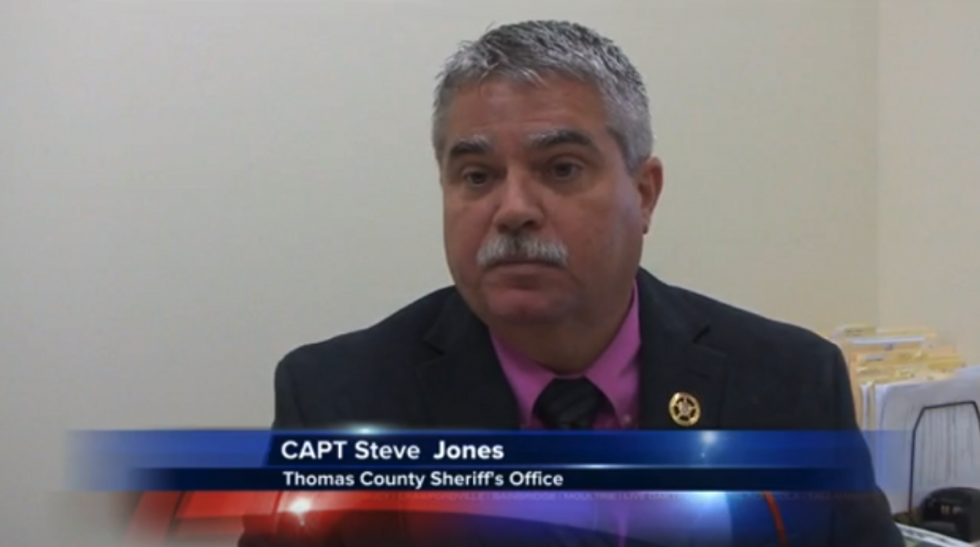 Image source: WCTV-TV/screenshot
"Lolz, these are the same people that want 15 an hr, the same people screaming 'black lives matter' it's very clear they matter to you!" Shierling said, according to a screenshot of the comments. "I would've loved to have rolled up on this. If you aim right you could've gotten both of them on the same cartridge, let them ride it together!"
The Thomas County Sheriff's Office did not find any humor in the comments.
"We have a strict policy against this type of social media postings," Capt. Steve Jones said. "Anything that would bring any type of doubt or mistrust to the office is not tolerated — period."
As a result of the comments, Shierling was suspended without pay for three days Wednesday — but he chose to resign instead.
Shierling had been with the Thomas County Sheriff's Department for 18 months and had no prior history of misconduct.
(H/T: WCTV-TV)
—
Follow the author of this story on Twitter and Facebook:
[facebook //www.facebook.com/plugins/like.php?href=