Keene Independent School District, which is just south of the Dallas/Fort-Worth area, voted Wednesday to allow select teachers to carry guns in the classroom and on school campuses.
The vote, which passed 6-1, will allow a "very select few" teachers who are identified as capable candidates to be invited to undergo training by the newly created Keene ISD Police, according to KDFW.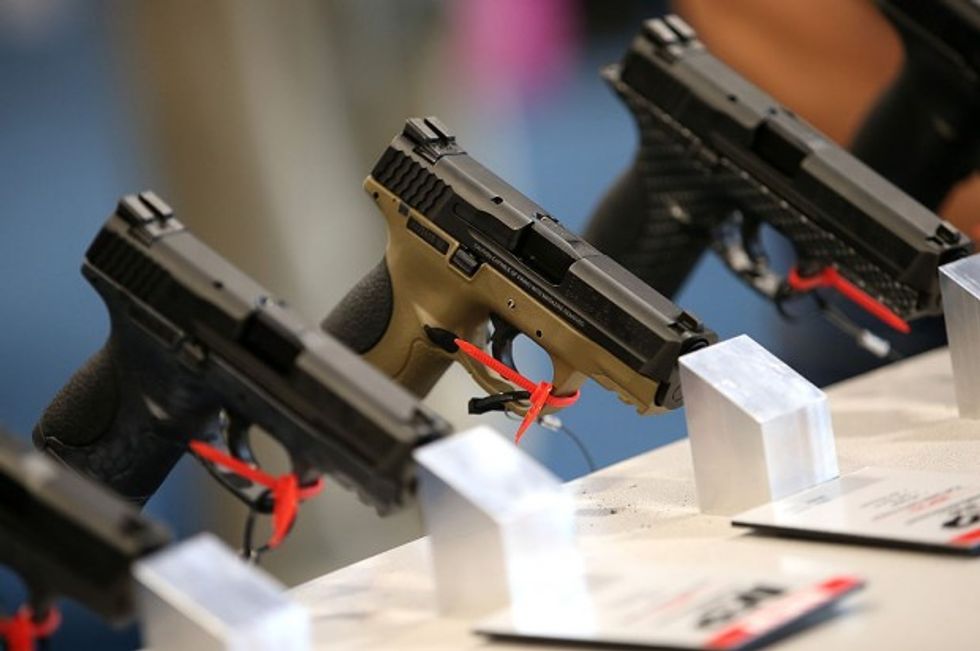 Getty Images/Justin Sullivan
However, Keene ISD Police Chief Tim Kosar told KFAA-TV that the program will be completely voluntary. For safety reasons, it will not be disclosed how many teachers or which teachers will be armed. In addition, the teachers that will be armed will have their firearm on their body the entire school day, so no students will have access to their weapon.
Kosar also said that those chosen to carry will undergo extensive firearm training.
"We're going to do a minimum of 80 hours a year of training," he said. "We'll do it at least quarterly, and three of four times we train a year will be at a range."
Some parents fear that students could overpower a teacher carrying a weapon, but Keene ISD Superintendent Ricky Stephens said that will not be an issue because teachers in higher grades will not carry guns.
The policy is set to go into effect next year, possibly as early as February or March.
View the story below via KFAA:
—
Follow the author of this story on Twitter and Facebook:
[facebook //www.facebook.com/plugins/like.php?href=