KAILUA, Hawaii (TheBlaze/AP) — President Barack Obama has arrived at Marine Corps Base Hawaii in Kaneohe to spend his first sunny afternoon of vacation at Kaneohe Klipper Golf Course.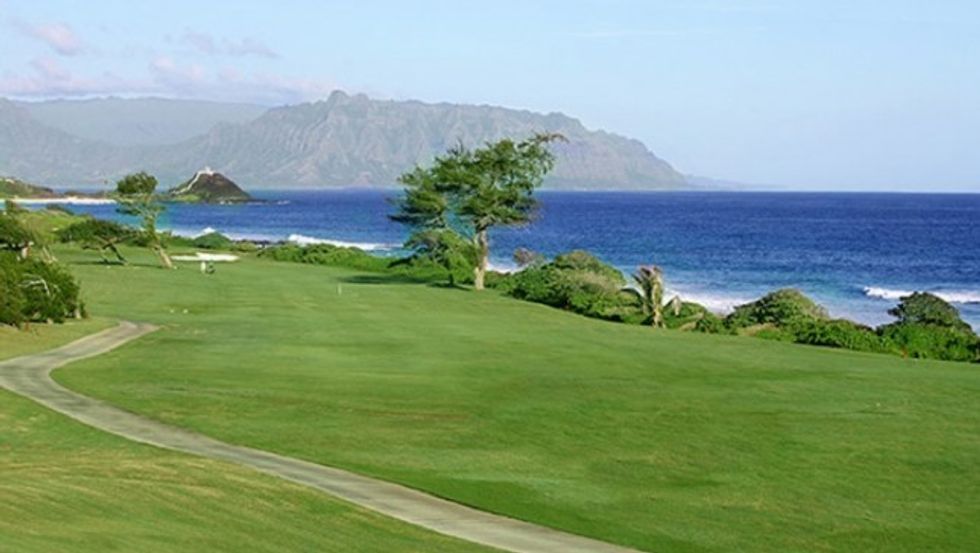 Image source: Kaneohe Klipper website
He is joined by Joe Paulsen, Mike Brush and Bobby Titcomb, all familiar golfing partners. As the motorcade whizzed on base Saturday, about a dozen people took cellphone videos.
The president arrived in the wee hours of the day at Joint Base Pearl Harbor-Hickam via Air Force One. He is joined by first lady Michelle Obama and daughters Malia and Sasha.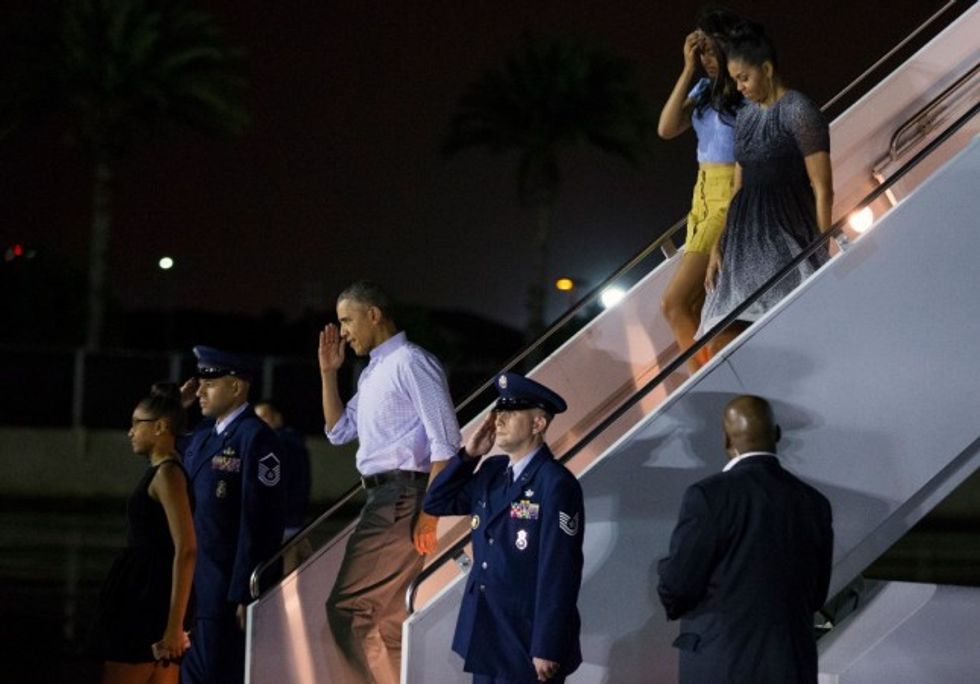 President Barack Obama, second from left, arrives at Joint Base Pearl Harbor-Hickam for a family vacation, on Saturday, Dec. 19, 2015, in Honolulu, Hawaii. From left, daughter Sasha Obama, Obama, daughter Malia Obama, and first lady Michelle Obama. (AP Photo/Evan Vucci)
It's the start of his annual two-week holiday getaway from Washington.
On the way to Hawaii, Obama stopped in Southern California to speak with family members of those killed in the San Bernardino shootings.