While defending his judgment skills against recent criticisms from Texas Sen. Ted Cruz, Donald Trump said voters should choice him over Cruz for the Republican presidential nomination because he gets along with people "much better than he does."
Responding to comments Cruz has said about Trump behind closed doors — as opposed to in front of the cameras where his friendliness shines — Trump defended his ability to make good decisions and said his own temperament was better than that of the Texan's.
"I'm more capable," Trump said of why voters should choose him over Cruz. "Because I have a much better temperament. Because I actually get along with people much better than he does. You know, people don't know that about me. I actually have a great relationship with people."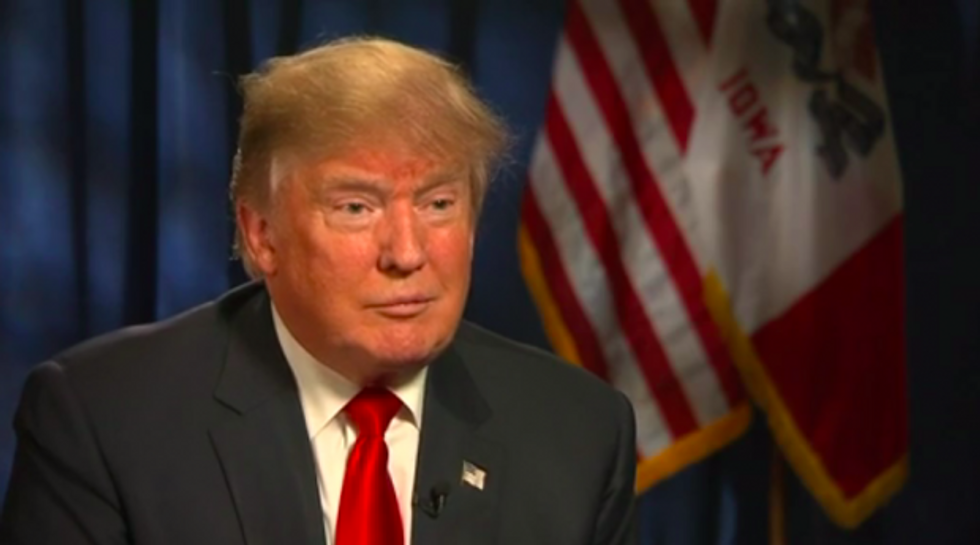 Image source: CNN
During the interview on CNN's "State of the Union," Trump continued to say that as a "world class businessman," he has the ability to get along with everyone on either side of the aisle — something he said Cruz does not have the ability to do.
"And I like him. He's been so nice to me," Trump said of Cruz. "I mean, I could say anything, and he said, 'I agree, I agree.' But I think the time will come to an end pretty soon, it sounds like."
"I would say I have far better judgment than Ted," Trump also said. "I think I have really great temperament. It's a strong temperament, but you know when they chop heads off of Christians in the Middle East, and other people also, when they chop off heads and when they treat people the way — we're like Medieval Times — a strong temperament is good."
While at a private fundraiser earlier this month, Cruz said that Trump was facing a "challenging question" of whether or not he had the "judgment" to be the next U.S. president.
According to Real Clear Politics' aggregated polling data, Trump leads the vast field of Republican candidates with 34.4 percent. Cruz is behind him with 17.1 percent.