The scariest GOP presidential ticket for Democrats would be Ohio Gov. John Kasich with Florida Sen. Marco Rubio, according to former Democratic National Committee head Ed Rendell.
"In terms of who we fear the most, the Democratic side, just speaking for myself, I would fear John Kasich and Marco Rubio as vice president," Rendell said during an interview on "The Cats Roundtable" radio program Sunday morning, according to The Hill. "That would be the ticket I would fear the most."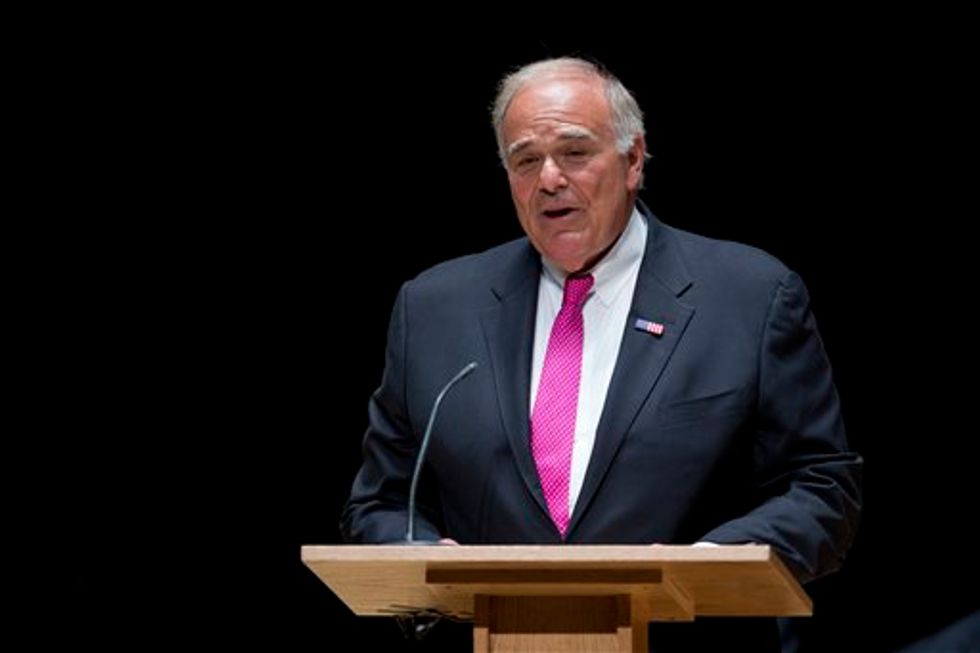 Former Pennsylvania Gov. Ed Rendell. (AP Photo/Matt Rourke)
Rendell continued to argue that while Rubio as the GOP presidential nominee would be worrisome for his party, his inexperience could hurt him in the general.
"I would also fear Rubio to an extent, but Rubio runs into trouble because the Republicans have argued for eight years that Barack Obama wasn't ready to be president because he had only been a U.S. senator for a short time — less than three years — and he had no previous executive experience. And that sort of fits the bill for Marco Rubio as well," Rendell said.
The former Pennsylvania governor called GOP frontrunner Donald Trump a "force to be reckoned with" and said that he did have a shot at securing the nomination, but speculated that he would lose Iowa to Texas Sen. Ted Cruz. However, Rendell said he could see Trump winning both South Carolina and New Hampshire.
"Donald Trump is for real," he said. "He has expanded his lead even after his very inappropriate statement about Muslims."
According to Real Clear Politics' aggregated polling data, Trump leads the GOP presidential contenders with 34.4 percent.
(H/T: The Hill)