LAS VEGAS (TheBlaze/AP) -- The Miss Universe contestant from the Philippines is this year's winner but for one brief moment, it appeared as if it might be a repeat win for Colombia.
Colombia contestant Ariadna Gutierrez Arevalo was already wearing the crown as this year's Miss Universe winner when host Steve Harvey returned to apologize.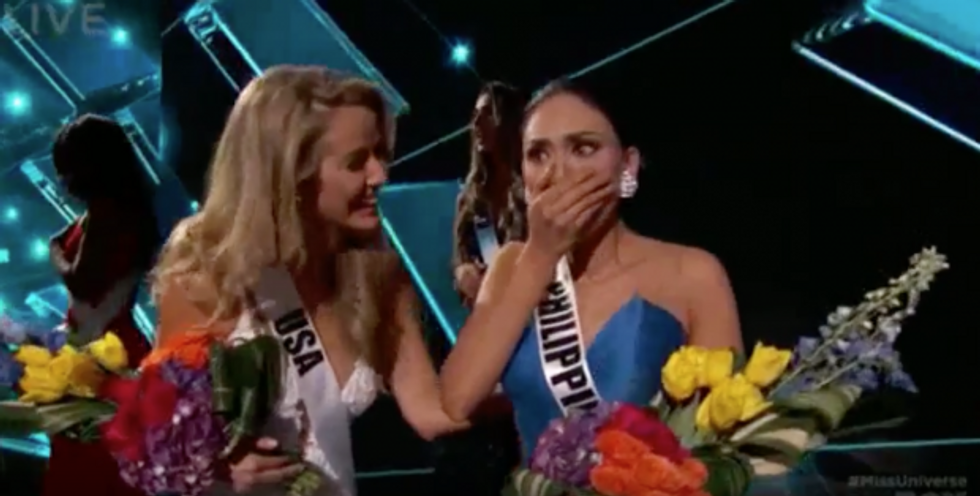 2015 Miss Universe
Harvey says it was his mistake and that he would take responsibility for not reading the card correctly that named contestant Pia Alonzo Wurtzbach this year's winner and Colombia the first runner-up.
"It was my mistake...horrible mistake," Harvey said. "Still a great night. Please don't hold it against the ladies, please don't. We feel so badly."
A mystified Wurtzbach appeared stunned as she walked to the front of the stage alongside the crown-wearing Arevalo before last year's Miss Universe from Colombia removed the crown and placed it on Wurtzbach's head instead.
Watch the moment below:
---