An Israeli woman says she doesn't know how she gathered the courage and strength — using only her bare hands — to forcefully shove out a knife-wielding terrorist who broke into her home Saturday.
Dikla Dvir said that at first she thought the man who jumped in through a glass door was a robber, unaware that he had just stabbed and injured three Israelis outside a synagogue in Ra'anana, a Tel Aviv suburb.
"I naively thought it was a thief, and I asked him, 'What are you doing here?'" she told Israel's Ynet news.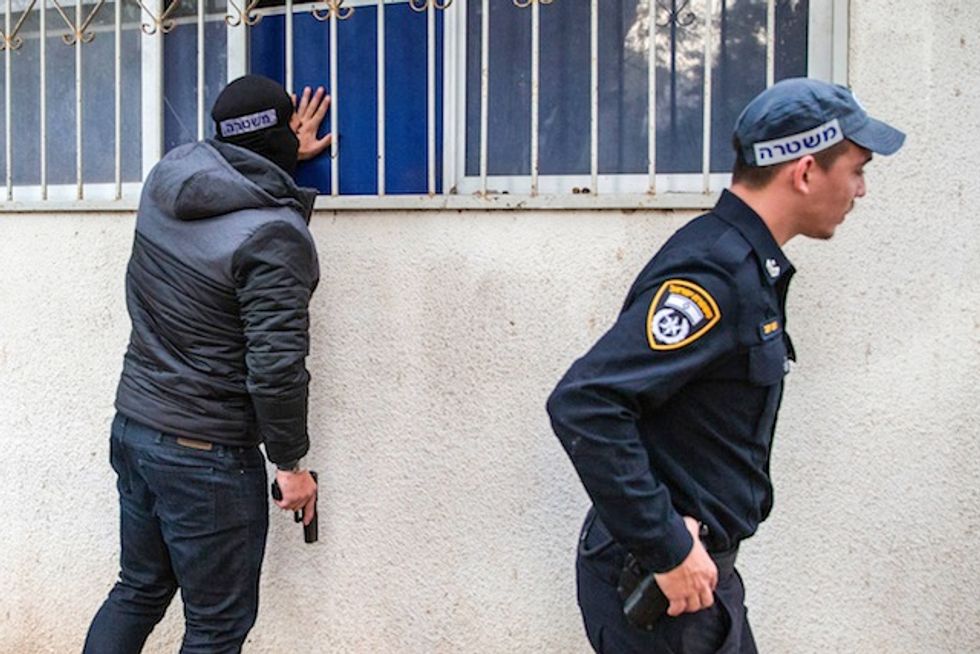 Israeli security forces search for a Palestinian man who carried out a stabbing attack in the Israeli city of Ra'anana on December 19, 2015. (Photo: Jack Guez/AFP/Getty Images)
"Suddenly I saw that he was holding a huge knife with a sharp blade. Before I could respond, he extended his hand and stabbed me in the chest," she said.
That's when the inexplicable burst of strength came over her. The mother, whose children were home, later said she felt she needed to "protect the children like a lioness."
"I used both my hands and within seconds I pushed him out. I ran to all the windows in the house and started locking them to make sure he won't enter from another place," the 46-year-old mother recalled.
Her husband, who was also at home, but apparently in another room, quickly scrambled with her to close the openings, she told Ynet.
"I do not know where I got the courage. I acted like a machine, just like machine. I do not know how I had the presence of mind to push him - perhaps the fear that he would do something to the children who were at home," Dvir recalled.
"I was screaming like crazy, 'terrorist, terrorist,' then I called the police and told them that a terrorist came to my house and stabbed me," she said.
Israeli police later identified the attacker as a 20-year-old Palestinian from the West Bank.