Clark County Nevada authorities identified Oregon woman, Lakeisha N. Holloway, as the driver in Sunday's crash that killed one and injured more than 30 outside of a Las Vegas casino.
Jessica Valenzuela, 32, of Buckeye, Arizona, died in the incident, The Oregonian reported.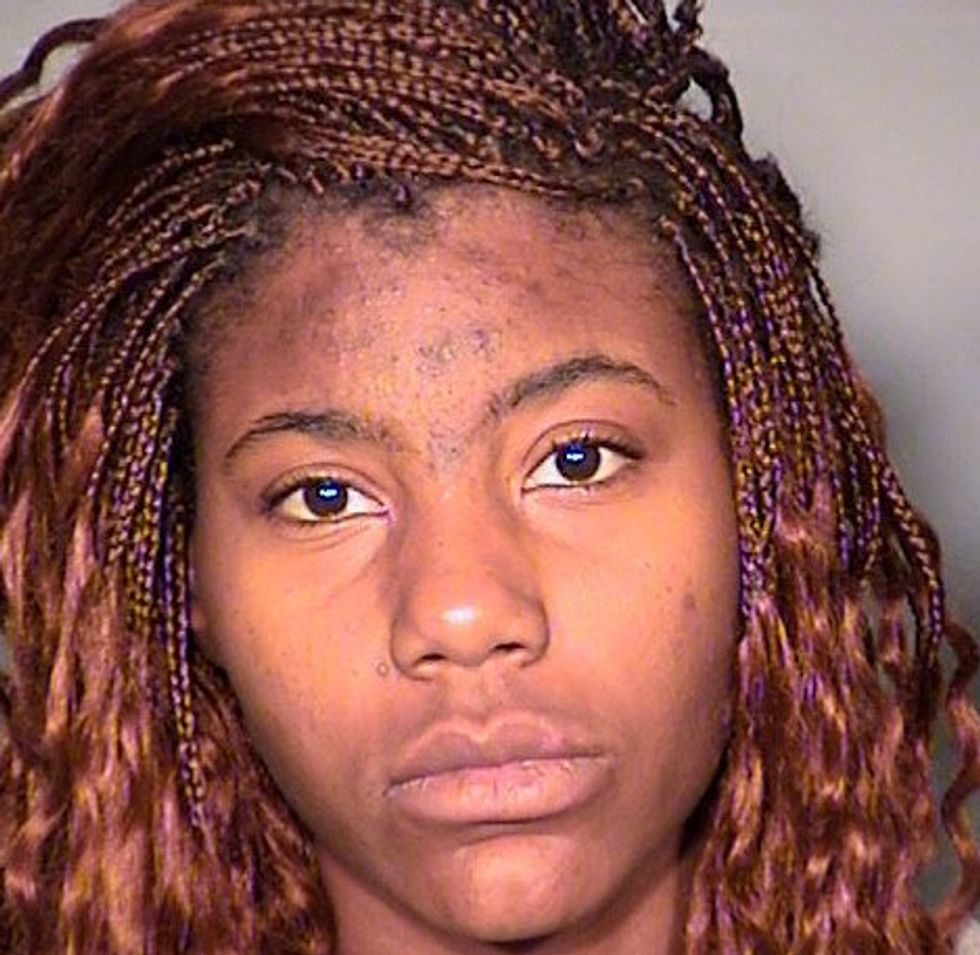 Clark County Police identified the driver in Sunday's crash that left one dead and 36 injured as 24-year-old Lakeisha N. Holloway of Portland, Oregan. (Las Vegas Metropolitan Police)
Holloway, 24, was arrested Monday afternoon on charges of open murder with use of a deadly weapon, child abuse or neglect and duty to stop at the scene of an accident, according to the Clark County Detention Center.
TheBlaze reported earlier that at around 6:40 p.m., the driver apparently drove onto the sidewalk, hitting pedestrians, then went back into the street before driving onto the sidewalk again at a different spot of Las Vegas Boulevard, hitting others. According to police, Halloway "intentionally slammed into the pedestrians," the New York Daily News reported.
Las Vegas Metropolitan Police Lt. Dan McGrath said that the 1996 Oldsmobile was not registered to Nevada and the driver had recently moved to the area.
The car appeared to be going 30 to 40 mph when it first hit the pedestrians on Las Vegas Boulevard, witness Justin Cochrane, a property manager from Santa Barbara, California, reported. "It was just massacring people," he said.
McGrath said that after the crash, the vehicle continued to drive east on Flamingo Road before it was found at a hotel. The woman now identified as Holloway was taken into custody by police and detectives were investigating whether she was under the influence of drugs or alcohol.
Holloway had a 3-year-old passenger in the car at the time. The child was not injured.
Speaking at a Monday press conference, Sheriff Joe Lombardo, said the suspect was estranged from the father of her daughter and may have been living out of her car.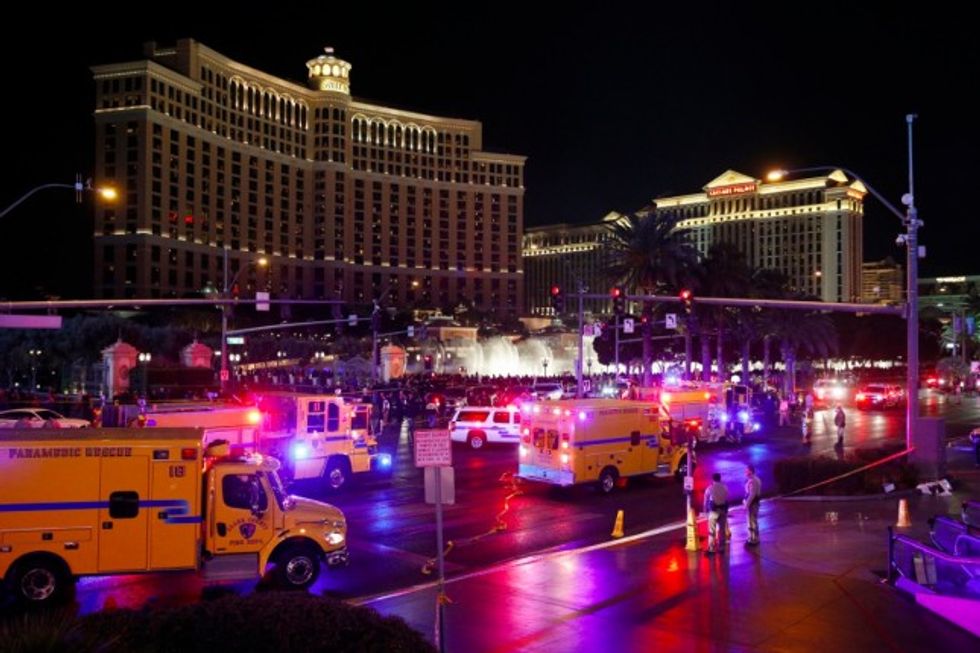 Police and emergency crews respond to the scene of a car accident along Las Vegas Boulevard Dec. 20 in Las Vegas. (AP Photo/John Locher)
Lombardo said that though officials "are not 100 percent ruling out terrorism" in determining the cause of the crash, terrorism is not expected.
Lombardo described Holloway "stoic" at the time of her arrest.
Authorities believe the suspect had been in the state for about a week before the incident, the Daily News reported.
Four of the people injured were students at Pacific University and members of the school's men's wrestling team. They were in Las Vegas for a tournament. Their injuries were not life-threatening, the university confirmed.