For a group of single mothers and their kids, it was a Christmas miracle.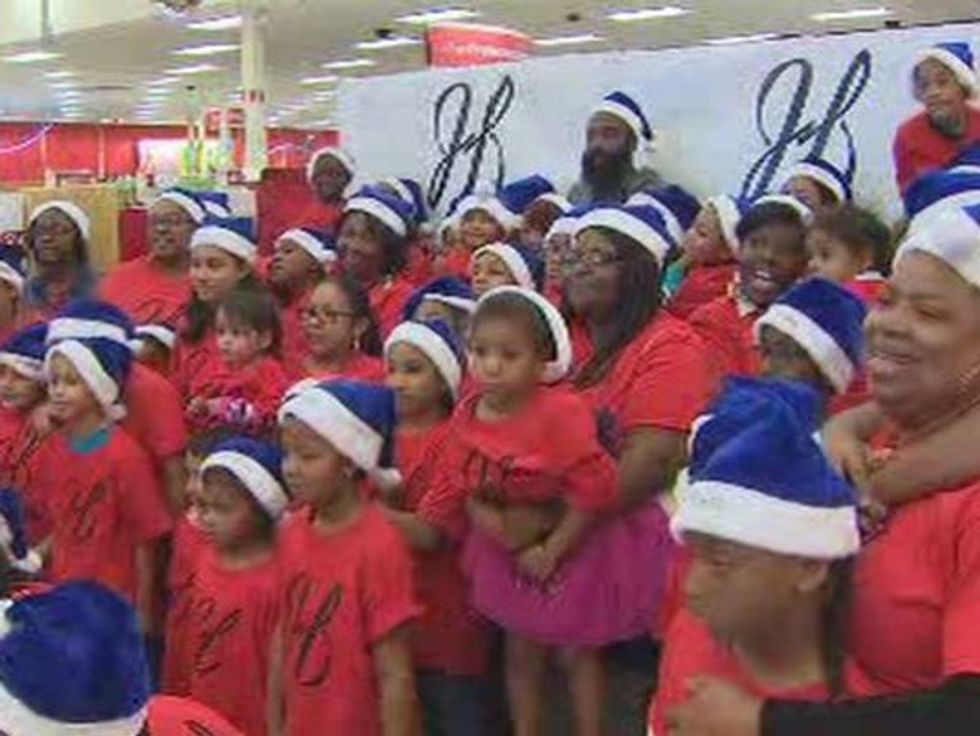 Image source: KHOU-TV
Houston Rockets star James Harden and his mom took 20 single moms and their children Christmas shopping Sunday at Target for the fourth year in a row, KHOU-TV reported.
"Growing up, my mom was by her lonesome, so I had to do a lot, me, my brother, and my sister. So I can kind of relate," Harden said. The NBA star's mom, Monja Willis, said she wanted to help the moms give their kids a better life.
"I was trying to guide the moms in a direction so they can help guide their kids in a better direction," Willis said.
"I don't want to say too much because I'm gonna get teary eyed," Demetrias, who is raising her grandson, told KHOU-TV. "I'm getting teary eyed right now. I don't wanna cry. But it means a lot to me. It really does."
Tammy Copeland, a single mom who works and goes to school while raising three kids, also expressed her gratitude for the generous act.
"God just keeps on blessing me. They're never gonna forget this," Copeland said.
Each mom also received a $100 savings certificate for each child to open a savings account.