CBS college basketball analyst and radio host Doug Gottlieb took to Twitter on Sunday night, arguing that the Second Amendment isn't actually in the U.S. Constitution.
Gottlieb used the instance of a woman driving a car into a crowd on the Las Vegas Strip to try to make his point, comparing the regulation of cars to that of guns.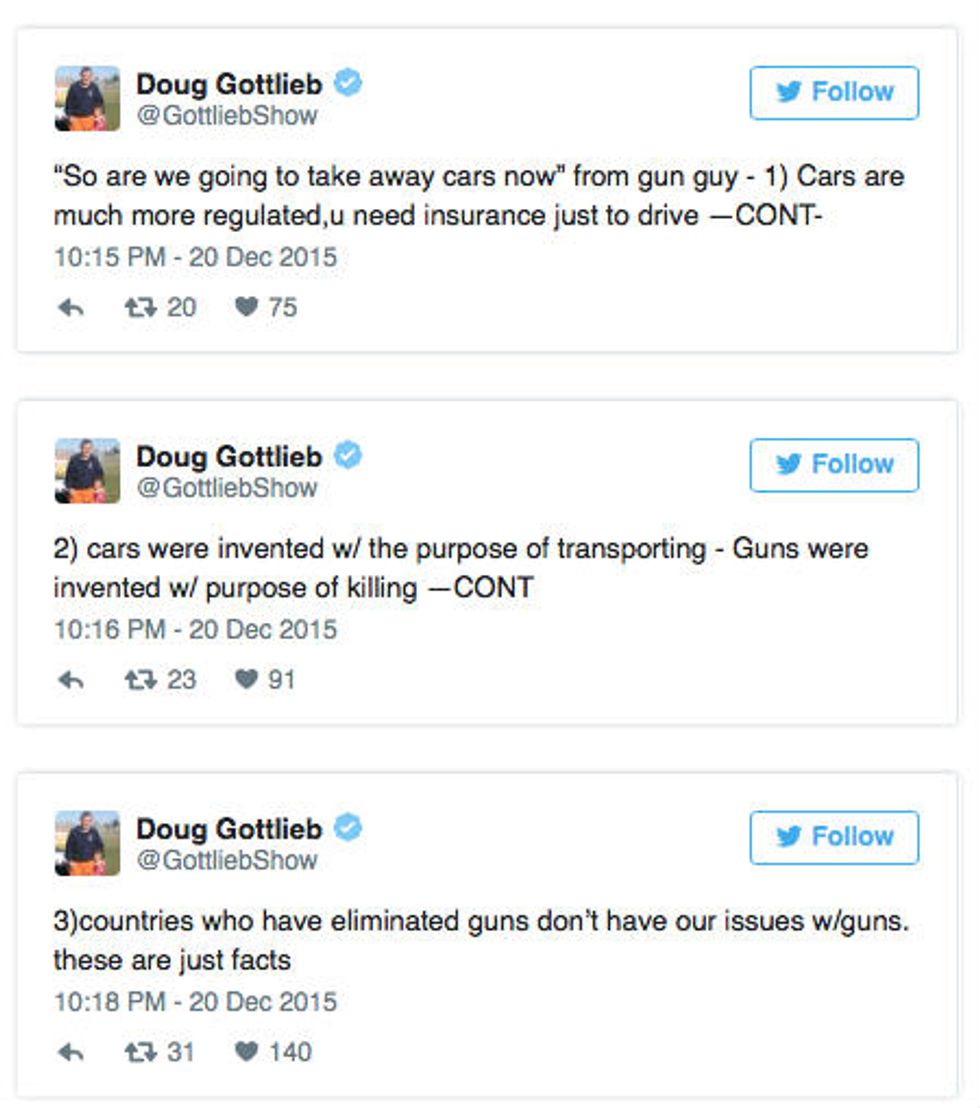 Image source: Twitter
Gottlieb further advocated for "longer waiting periods" for individuals wanting to buy guns and "more thorough background checks." He also suggested that weapons such as AR-15s should not be sold, because they are "not meant for hunting or personal protect[ion]."
But another tweet in which Gottlieb claimed the Second Amendment is not part of the constitution that is drawing the most attention – even after it was deleted.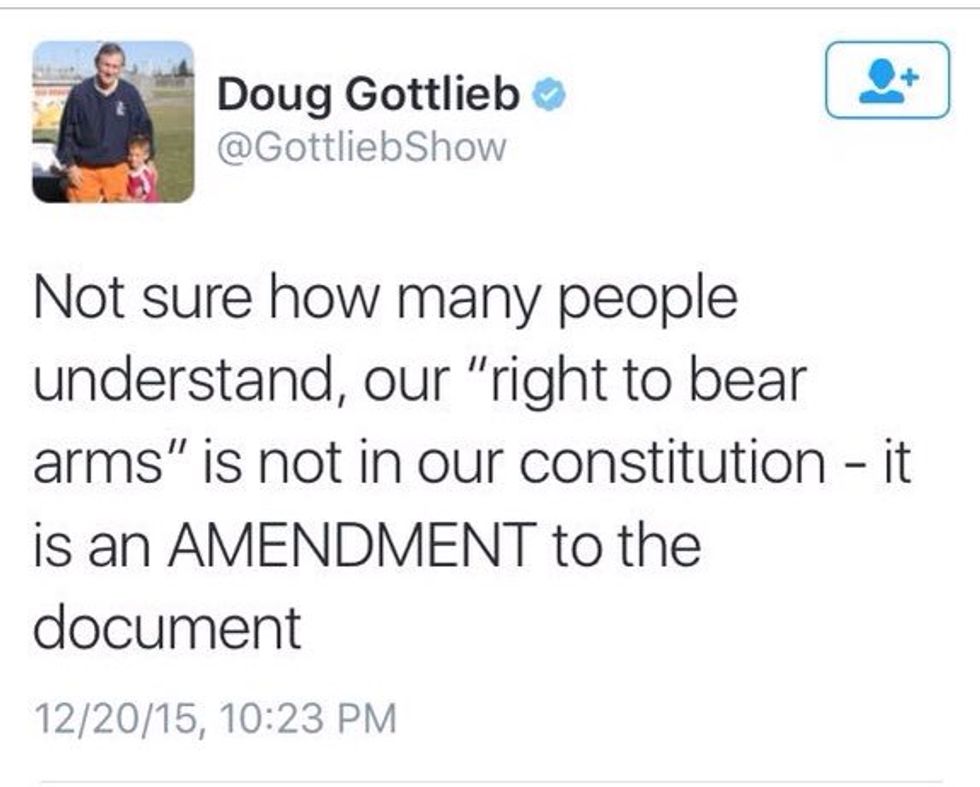 Image source: Twitter via Twitchy
"Not sure how many people understand, our 'right to bear arms' is not in our constitution – it is an AMENDMENT to the document," Gottlieb's tweet read. The message was later deleted without explanation.
The Second Amendment appears in the Bill of Rights, alongside other vital rights like free speech and freedom of religion.
Gottlieb did, however, plea with his followers Monday morning, asking that they "be better to each other."
(H/T: Twitchy)
–
Follow Jon Street (@JonStreet) on Twitter