A polling firm announced results of a survey Wednesday that found 44 percent of Democrats support taking in refugees from Agrabah, a fictional city from the Disney movie "Aladdin."
The survey was conducted in response to an earlier Public Policy Polling survey that sought to "exploit Republicans who are less informed" by asking them if they would support bombing the fictional city, WPA Research said in a press release.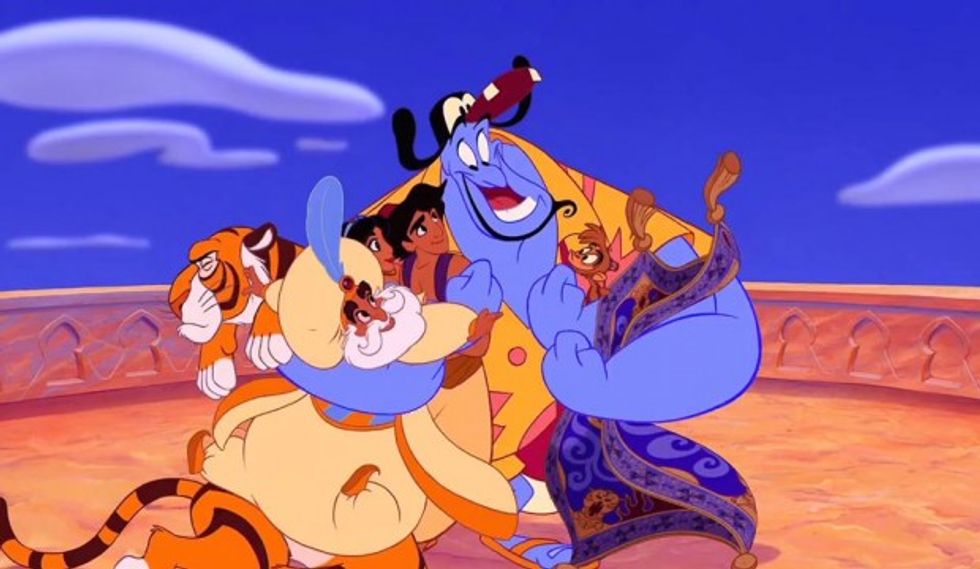 Image source: Disney via Facebook
WPA Research said that while the PPP poll found 30 percent of GOP voters supported bombing the Disney city, its poll found 44 percent of Democrats "will allow refugees from anywhere into the country, whether they are potential ISIS supporters from Syria or potential cartoon characters on a magic carpet ride."
When polling young Democrats, aged 18 to 34, the number that supported accepting the imaginary refugees rose to 66 percent.
WPA Research said its results were based on a sample size of 1,132 voters with a margin of error of plus or minus 2.9 percent. The sample size for the young Democratic group, however, was 384 with a margin of error of plus of 5 percent.
—
Follow the author of this story on Twitter and Facebook: