Robin Mackey, 28, was eating in the food court of a Long Island, New York, mall Tuesday — the height of the Christmas shopping frenzy — when someone yelled "They have a gun!"
"People were falling to the floor ... It was just mass confusion and chaos," Mackey told the New York Daily News of shoppers in the crowded mall fleeing for their lives. "People were stuck in the doorway ... At the same time, cops couldn't even get in the entrance."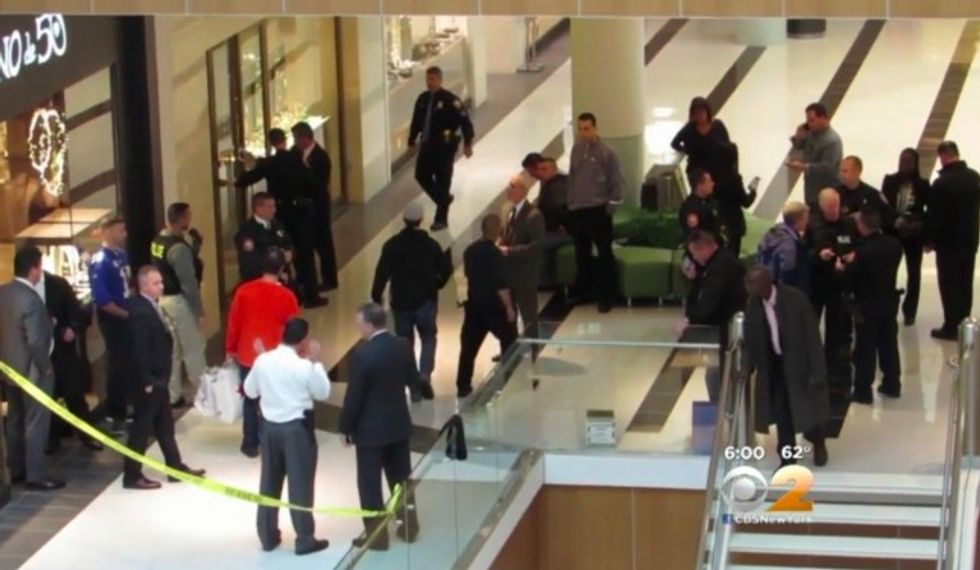 Image source: WCBS-TV
Fortunately two cops — one off-duty and the other a retired detective — were already inside the Roosevelt Field Mall in Garden City when the shots rang out around 1 p.m.
And both of them ran toward the gunfire.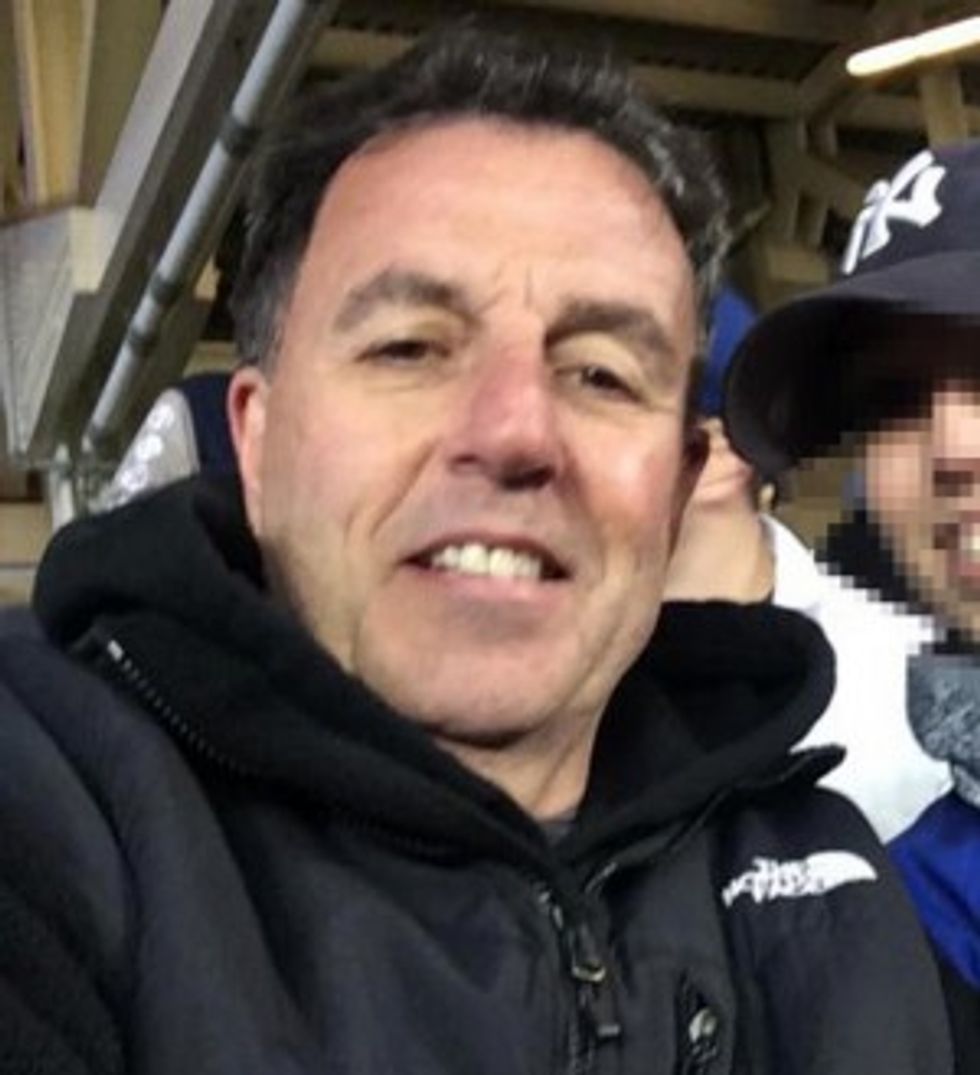 Ken Krug (Image source: New York Daily News)
Officials told the Daily News a man flashed a gun at a Tourneau watch store near some Rolexes — and that's when Ken Krug sprang into action.
An NYPD 20-year vet who retired in 2003 and took a gig as a mall security guard, Krug struggled with the perp, grabbed his gun — but it fired, tearing through the shoulder of a 67-year-old worker across a corridor and lodging in his neck. The victim was in serious condition, the paper said Wednesday.
Krug wasn't seriously hurt, the Daily News said, noting that he was headed out for a beer and wings: "A couple of knots on my forehead. Maybe will knock some sense into me."
The second law enforcement member to step up was NYPD Inspector Kenneth Lehr, who was shopping when the gunfire rang out — and then the 29-year veteran's instincts took over.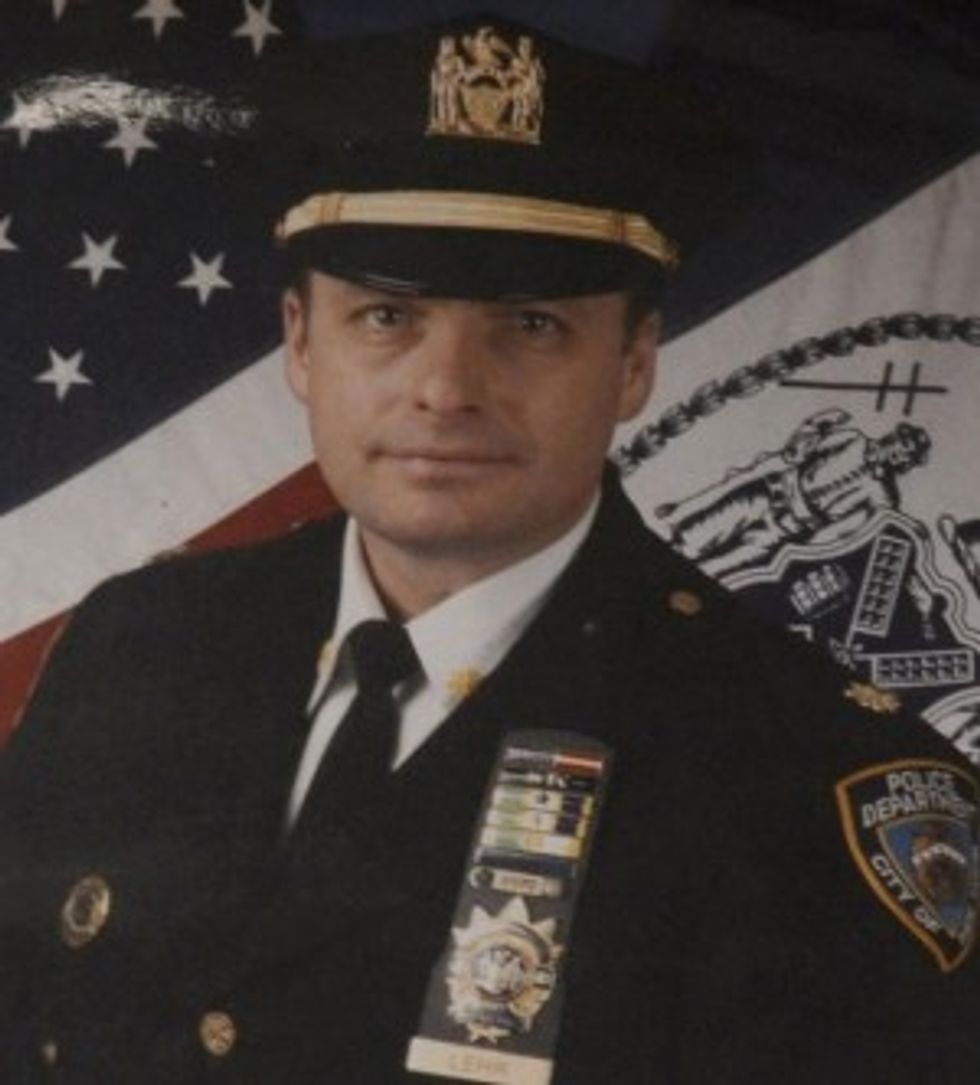 Kenneth Lehr (Image source: New York Daily News)
Lehr works in the NYPD's Fugitive Enforcement Division, the paper said, and saw the suspect struggling with Krug, who was wearing a uniform. Two other security guards came over to help, but Lehr spotted handcuffs on the floor, grabbed them and placed them on the suspect.
Oliver Lee, a 21-year-old from Queens, was jailed Wednesday on robbery, assault and weapons charges in Nassau County District Court, the Daily News reported, adding that his bail is $750,000.
"I did nothing heroic," he told the Daily News while bestowing kudos on the security guards, adding that he didn't unholster his gun.
Lehr, 49, is on vacation this week but understandably didn't complete all his shopping. "Let's put it this way," he told the paper. "I'm done."
(H/T: Daily Mail)