A Las Vegas taco shop released a video mocking three individuals who burglarized the business in the middle of the night last week.
"These nice gentlemen came looking for tacos...we think," Frijoles & Frescas Grilled Tacos wrote online.
The video produced by the restaurant jokes the tacos it makes are so good that some people just can't control themselves.
"We take full responsibility for what our tacos cause people to do," the video says.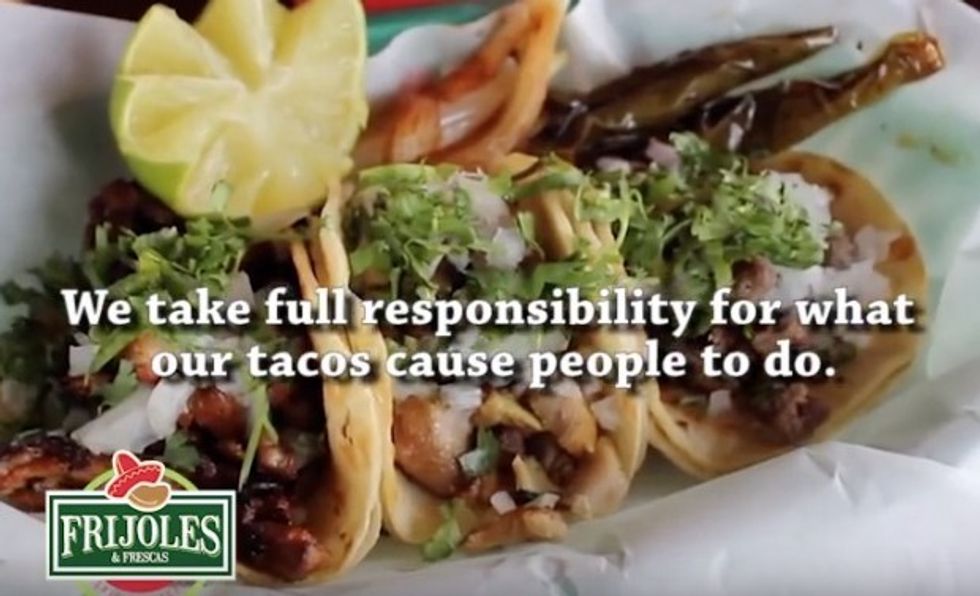 Image source: Screen grab
Throughout the nearly three-minute online spot, captions accompany images of the burglars who "frantically search for tacos."
"Maybe they keep tacos in the register," a caption jokes.
The end of the video asks the public to "help us find these guys" so the restaurant can "get them the tacos they rightfully deserve."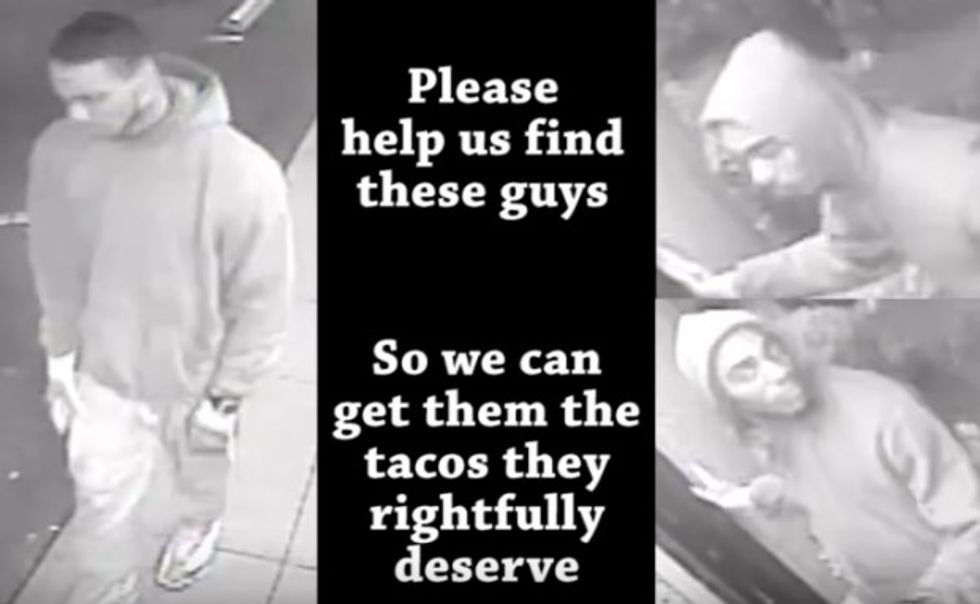 Image source: Screen grab
Anyone with information on the Dec. 16 crime was urged to contact Las Vegas Crime Stoppers.
—
Follow the author of this story on Twitter and Facebook: