Republican presidential hopeful Mike Huckabee said Wednesday evening he would likely exit the 2016 race if he doesn't place in the top three in Iowa.
"If we can't come within striking distance of victory or winning, then I think we recognize it's going to be hard to take that onto the other states," the former Arkansas governor told WHO radio host Simon conway.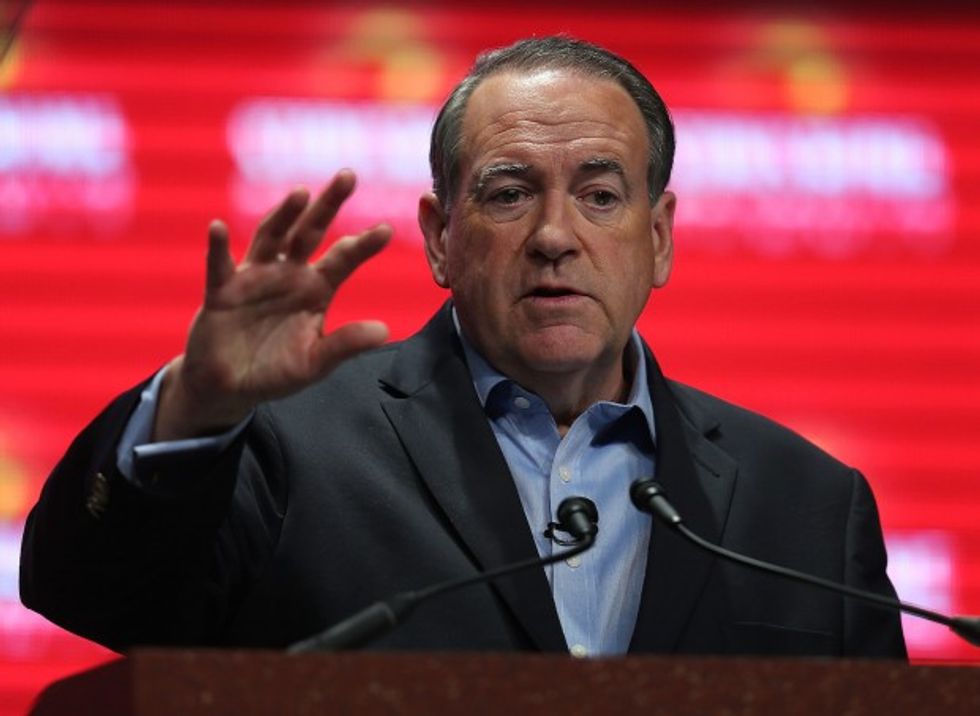 Joe Raedle/Getty Images
Seeking clarification, Conway asked: "Top three, or maybe a close fourth or you're probably done after Iowa?"
"I mean I think that's realistic, yeah," Huckabee responded. "If we don't do well in that state...then I don't know how I can translate that into a great surge going forward. So that's why we have planted our battle flag in the frozen tundra of Iowa in January."
Huckabee, who said he was "virtually living" in Iowa in the month of January, said he thinks if he wins the state "people are going to see it was nothing short of a miracle."
"There was just something extraordinary about it. That's the kind of victory I like to have: the kind that was inexplicable by good old fashioned political means that there has to be something to it," he said.
According to the current Real Clear Politics average of recent polls, Huckabee is in eighth place in Iowa with two percent of support. He easily won the state when he sought the presidency eight years ago.
—
Follow the author of this story on Twitter and Facebook: