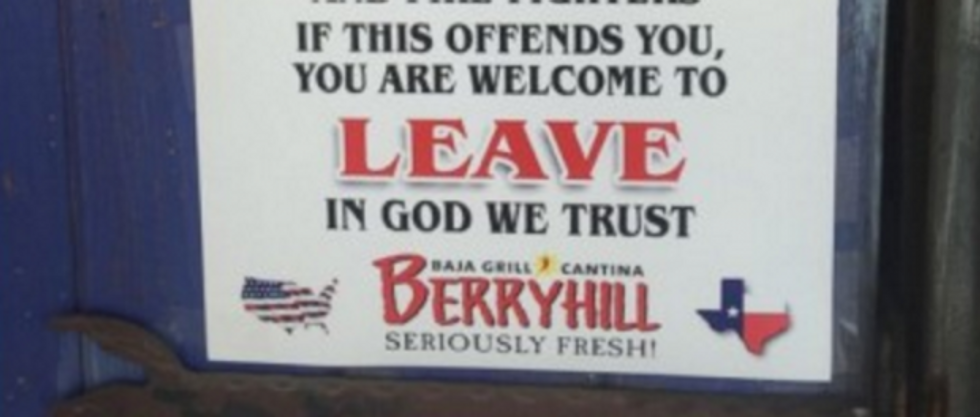 The CEO of a restaurant chain in Texas has declared his businesses "politically incorrect" this holiday season.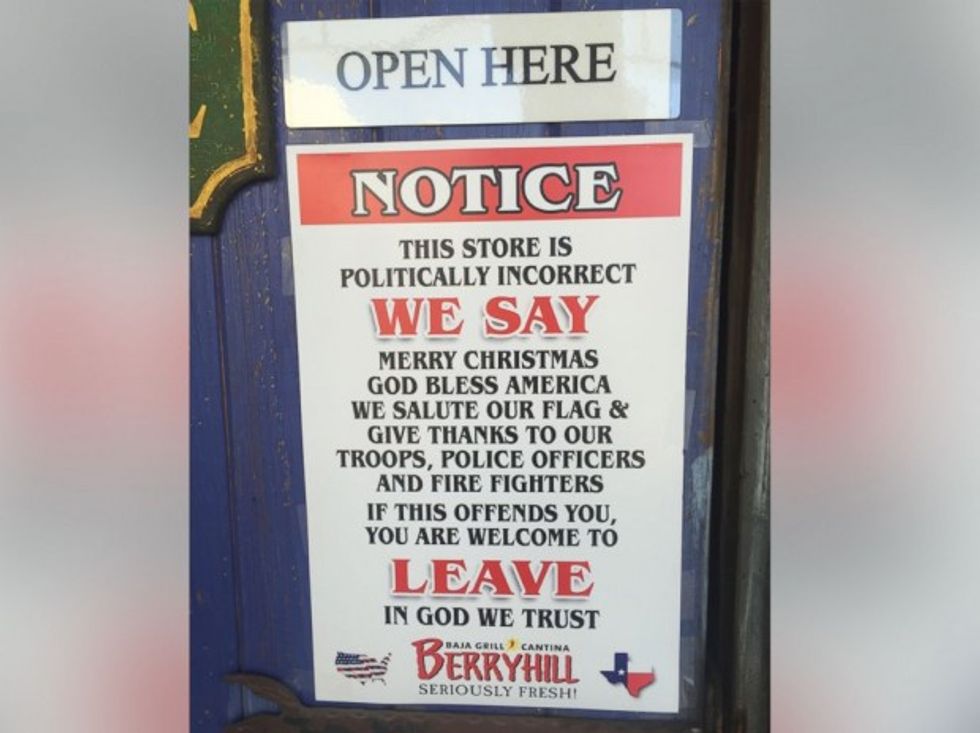 Image credit: ABC News
About two weeks ago, Berryhill Baja Grill, a restaurant chain that specializes in Mexican cuisine, posted notices outside each of their nine locations warning their customers that the restaurant is "politically incorrect" and that staff may say "Merry Christmas" and "God Bless America."
The full notice read:
"Notice. This store is politically incorrect. We say Merry Christmas, God Bless America, we salute our flag & give thanks to our troops, police officers and firefighters. If this offends you, you are welcome to leave. In God We Trust."
"I just got tired of all the news of everybody having to be politically correct," Berryhill Baja Grill CEO Jeff Anon told ABC News. "There's nothing wrong with saying 'Merry Christmas' in lieu of 'Happy Holidays.'"
"When people say 'Merry Christmas' they're being nice," Anon, who is Jewish, added. "They're not trying to be politically incorrect or have religious beliefs."
In addition to the signs outside of the restaurant, Anon told ABC News that his restaurants are decorated with festive holiday decor. And while the signs have generated some negative comments, the majority of feedback Anon has received is supportive of his decision.
"The outpouring of support has been absolutely terrific," he said. "We're actually getting a lot of requests from people to get the sign."
Watch the story below via KTRK-TV:
—
Follow the author of this story on Twitter and Facebook:
[facebook //www.facebook.com/plugins/like.php?href=