Police in Wichita, Kansas, have arrested two documented gang members, ages 16 and 19, for targeting a police officer's home for one reason: "because he was an officer."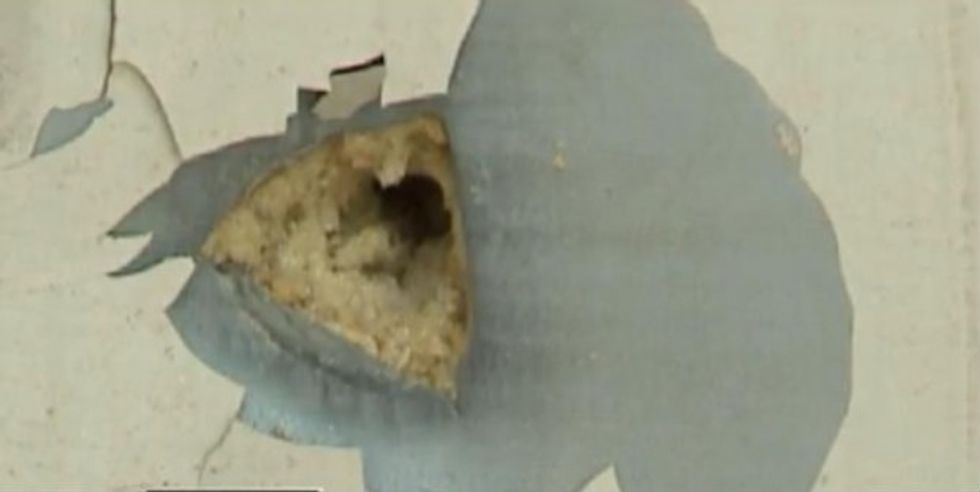 Image source: KAKE-TV
Three bullets were fired at the unidentified officer's home around 1:45 a.m. Dec. 14. The officer wasn't home at the time, but his family was there, KAKE-TV reported.
"We believe they did know it was an officer's home," police Lt. James Espinoza said. "They did this because he was an officer."
Neighbors, who said they generally feel safe because the officer lives there, were shocked when they heard the news.
"To have something like that happen around here, it's pretty scary," Burt Doyas said.
And neighbor Brett Golightly just couldn't believe anyone would target an officer's home, of all places.
"It's crazy," Golightly said. "Especially at their home where family is."
The two teenagers have each been charged with aggravated assault with a firearm. Their identities were not immediately released.
(H/T: KAKE-TV)
–
Follow Jon Street (@JonStreet) on Twitter