After leaving a Target in Houston one night last week, a northwest Harris County woman said she put her bags in the back seat of her vehicle, hopped behind the wheel and was about to close the door when a man shoved a gun against her head.
She said the man forced her into the passenger's seat, then he got in the driver's seat and drove off, KTRK-TV reported.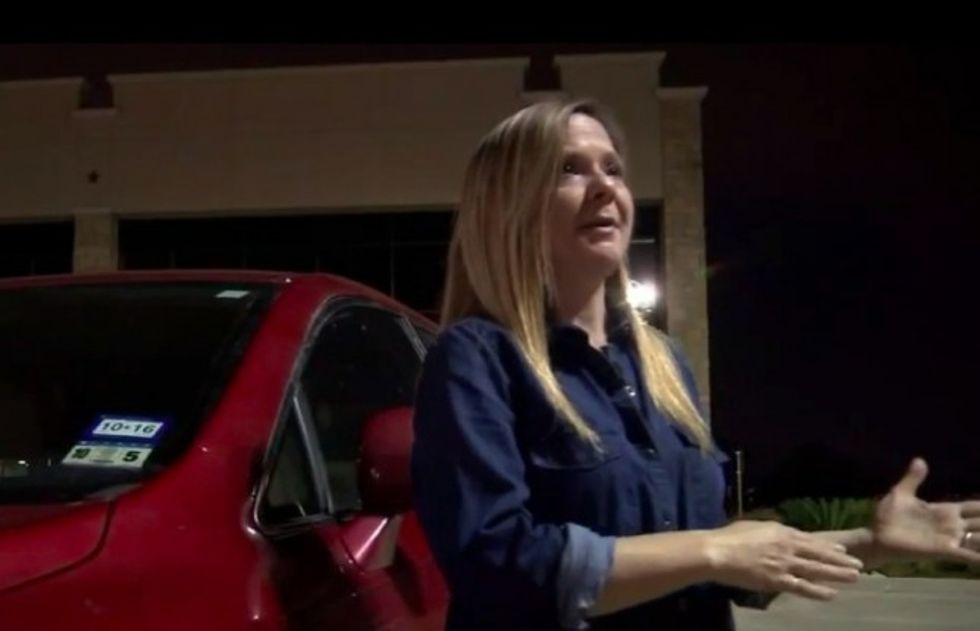 Image source: KTRK-TV
Amy — who didn't want to reveal her last name — said her abductor was angry initially but changed his demeanor during the ride.
"I've got to make him my friend," the single mother recalled to KTRK, adding that she began to talk to the man about her kids.
"'I have five boys,' I said. 'They depend on me,' I said, 'I'm all they have at home,'" Amy recounted to the station. "I said, 'If you take me, if you kill me, they have nobody.'"
Amy said her abductor drove to an ATM where he made her withdraw all the money she had: $120.
During the 40-minute ride, she said the man mentioned that he had a daughter. And she kept reassuring her abductor and making friends, something Amy said probably saved her life.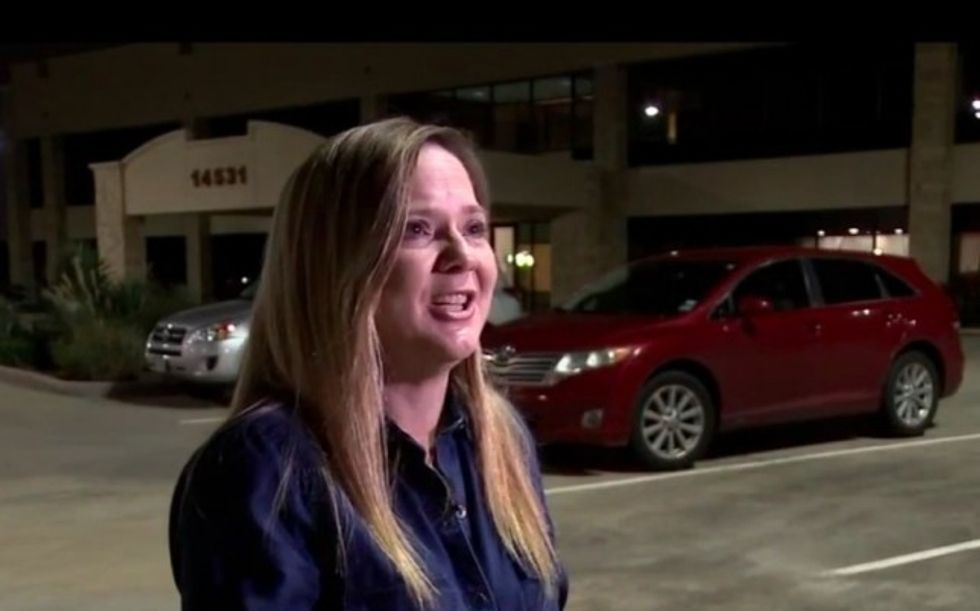 Image source: KTRK-TV
She told the station the man drove her back to the Target and got out of the car — and then she did something amazing.
"I said, 'Wait a second,'" Amy told KTRK, "and I gave him a hug and said 'Thank you. Thank you. My boys thank you."
"He kept saying, 'I feel bad. I feel bad,'" she added to the station. "I said, 'Learn from it.' I said, 'Don't do this to anyone else.'"
Amy told Harris County Sheriff's deputies the man is black, in his 30s and weighs 350 pounds.