Eighteen-month-old Bella Moore-Williams "made a miraculous recovery" half an hour after her life support was turned off, according to London's Daily Express.
In July, Bella's parents, Francesca and Lee Moore-Williams, were told by doctors that their daughter had mitochondrial disease, in which cells in the body are not able to utilize food and oxygen to generate the energy required for normal cell function. The doctors said she was "unlikely to survive."
With their daughter on life support, they invited their families to the hospital, took one last picture of Bella with her brother, and prepared to say goodbye.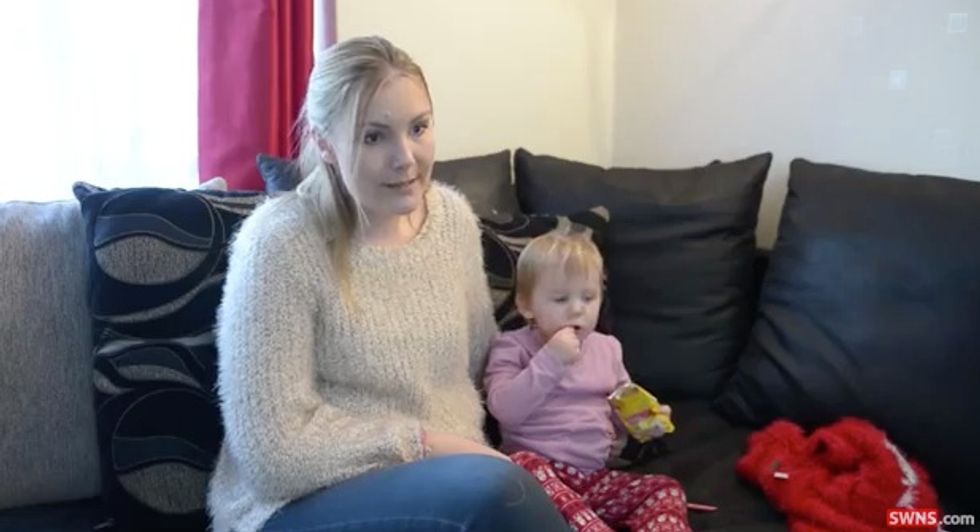 Image source: SWNS-TV
"I just kept sitting there thinking 'why us?'" Francesca told the Daily Express. "I will never, ever forget that moment when I had to say goodbye to my daughter."
The doctors took Bella off life support.
"I was holding her hand knowing there was going to be a little last breath," Francesca said. "I could feel her hand dropping and it went down but then she started gripping my finger.
Half an hour later, Bella "began kicking and screaming."
"She started moving on her own and then her machine started going off," Francesca said. "The doctors then changed everything to try to keep her alive."
Bella's father said that after watching her fight for life, "the doctors changed their way of thinking."
"They went all the way to save her," Lee said. "In those 20 minutes, I realized she wasn't ready to let go."
Bella's oxygen levels reached 100 percent and doctors told her parents they were optimistic about her recovery.
Three weeks later, Bella was home from the hospital. She spent another few weeks "being weened off the toughest drugs," and she is still undergoing treatment.
Her parents said that Bella is "eight months behind" where she should be, but she is walking and talking.
After her recovery, doctors said they believe Bella has Biotinidase deficiency, a rare genetic condition that prevents the body from absorbing vital nutrients.
Now, the family is looking forward to spending Christmas together.
"We are so excited to be together this Christmas and to sit and watch them open their presents," Francesca said. "Bella loves Father Christmas so we can't wait to have the Christmas we thought we'd never have six months ago."
You can watch Francesca tell SWNS-TV about the experience below:
—
Follow Kate Scanlon (@kgscanlon) on Twitter