JERUSALEM (AP) -- Two Palestinians died Friday, including a woman Israeli police say attempted to ram Israeli forces in the West Bank, and a man who was shot by troops in clashes in the Gaza Strip.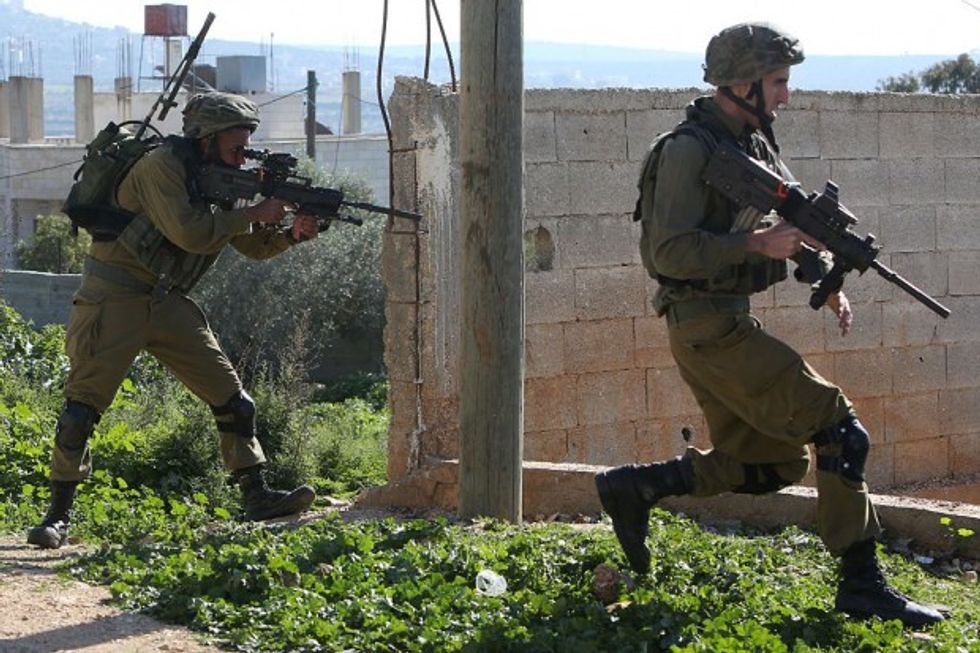 Israeli soldiers aim their weapons during clashes with Palestinian protesters, December 25, 2015. (Getty Images/JAAFAR ASHTIYEH/AFP)
The bloodshed is the latest in three months of unrelenting Israeli-Palestinian violence.
In the first incident, Israeli police said a Palestinian driver sped toward Israeli forces in the village of Silwad, north of Ramallah. The Israeli police took cover and shot at the driver, who died on the scene, said police spokeswoman Luba Samri.
Palestinian health officials identified the Palestinian woman as Mahdia Hammad, 38.
In the second incident, the military said troops shot at Palestinians attempting to breach the Gaza Strip's border fence with Israel. Palestinian health officials said Hani Wahdan, 22, died in the clash.
Since mid-September, a wave of Palestinian shooting, stabbing and vehicular attacks have killed 20 Israelis. At least 126 Palestinians have died by Israeli fire in the same period, of whom 86 Israel says were attacking or attempting to attack Israelis.
Israel blames the Palestinian attacks on incitement; Palestinians say the violence stems from frustration at nearly five decades of Israeli military rule.