12,000 mini-miracles in 24 hours.
That's what WestJet set out to do this year for Christmas — and the airline more than met its goal, performing nearly 14,000 acts of kindness to "help spread Christmas cheer."
A video was released earlier this month showing some of the mini-miracles unfold.
"We believe in making the world just a little brighter," the narrator said, noting 12,000 acts of kindness amounted to about one miracle per airline employee.
The footage shows WestJet employees provide random individuals with a variety of things, not limited to: airline vouchers, tea and pastries, Christmas dinners, warm blankets of the homeless, broadway tickets for tourists and a trip to Walt Disney World for a family.
"Whether a small gesture, or life changing event, one thing is certain: we are going to use the good in us to celebrate the good in others," the narrator said. "Spread cheer, deliver joy."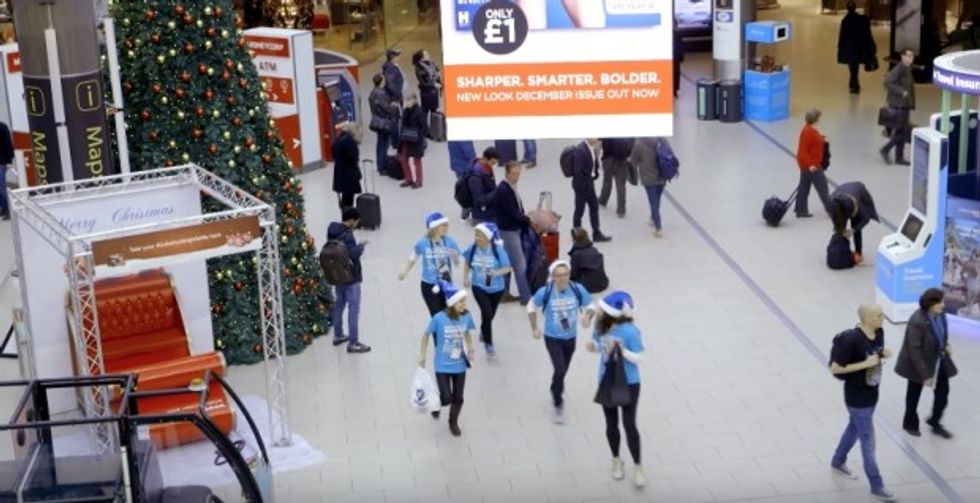 Image source: YouTube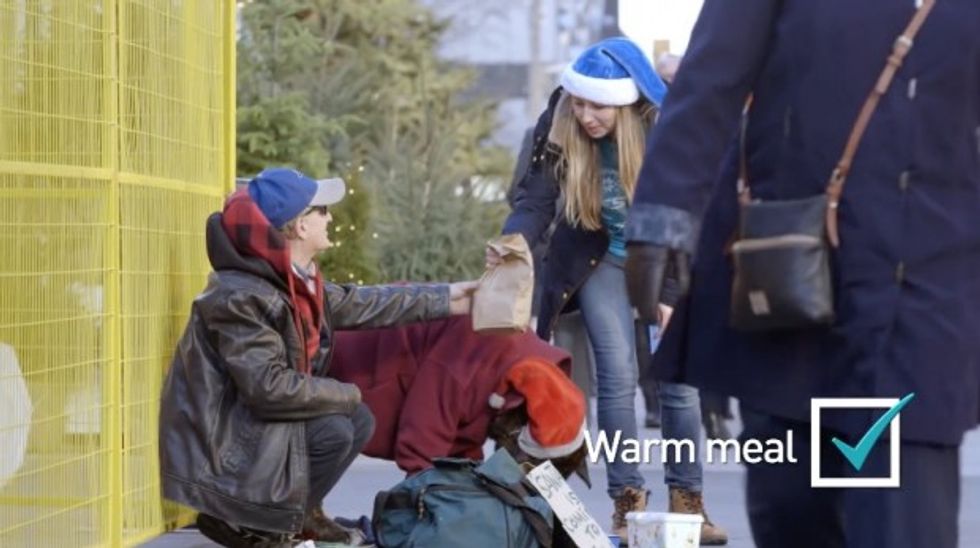 Image source: YouTube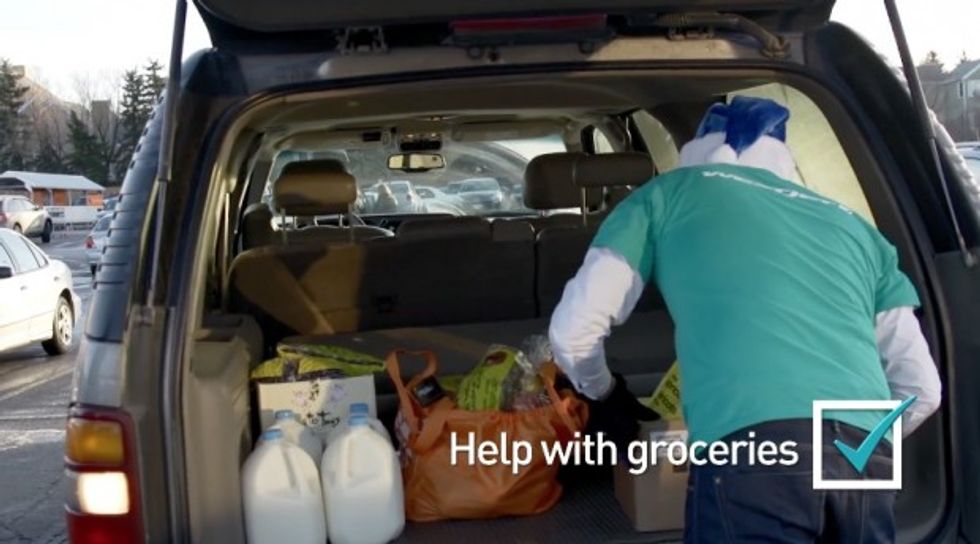 Image source: YouTube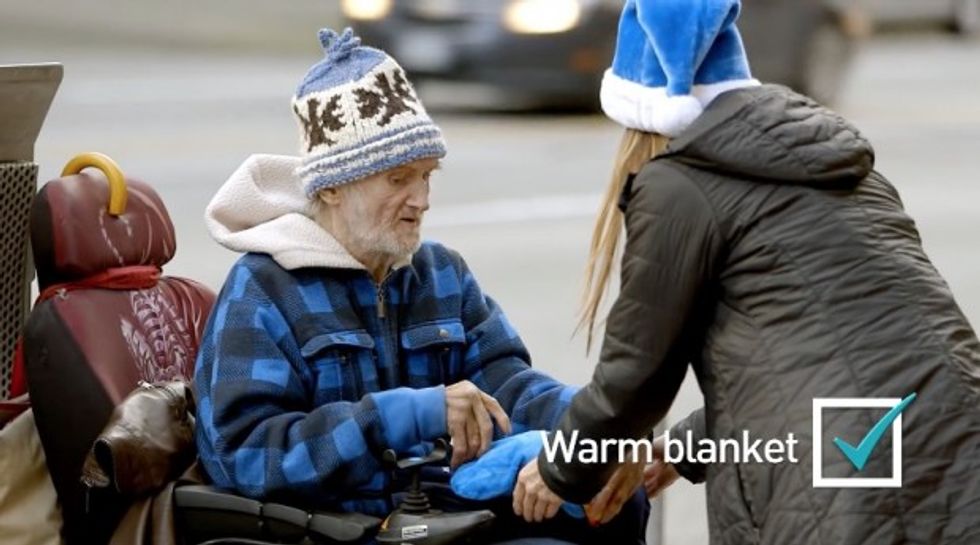 Image source: YouTube
Perhaps the most poignant scene was when a wounded Canadian veteran and his family was given an all-paid vacation to Hawaii.
"Yeah right," he said, in disbelief.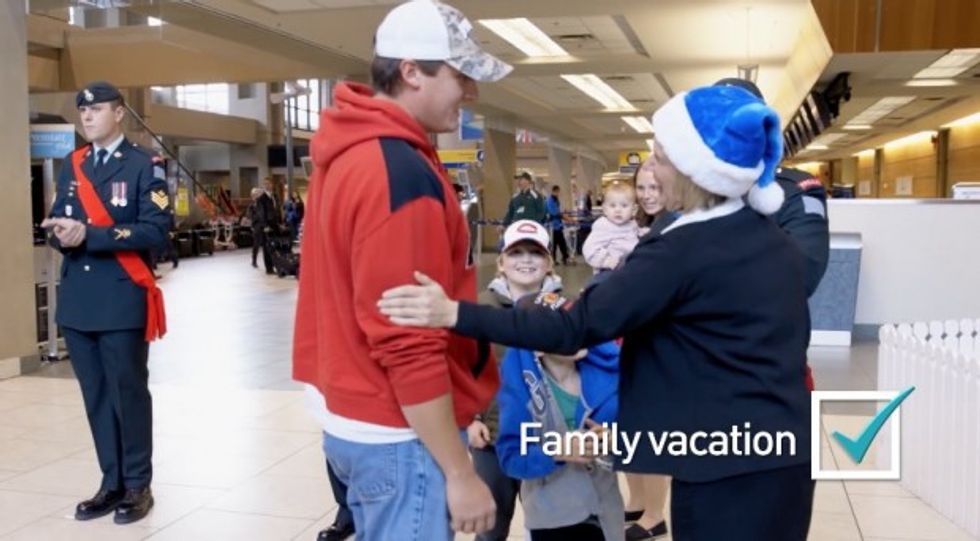 Image source: YouTube
The footage of the good deeds had amassed more than 1.2 million views on YouTube at the time of publication.
"We are humbled and amazed at the outpouring of response to the mini miracles initiative. Our expectations were absolutely shattered," said Richard Bartrem, WestJet Vice-President of Marketing Communications.
Viewers were equally thrilled.
"Goosebumps this gave me...I love WestJet!" one person commented on YouTube.
"This is amazing! Not only is the entire program a heartwarming and inspiring undertaking, but to get so many people and airline employees to deliver the gifts is fantastic," echoed another.
This is not the first time that WestJet has received attention for their annual "Christmas miracle" program. In 2013, the airline shocked passengers with a real-time gift giving stunt.
—
Follow the author of this story on Twitter and Facebook: