After a shooting incident left Daquan Antonio Westbrook's older brother seriously injured on Thanksgiving, his mother warned him against retaliation.
"He told me and like I told him, 'Baby, I don't need you in jail, and I don't need you to be dead,'" Sheana Shirley, Westbrook's mother, said.
But on Christmas Eve, Westbrook, 18, was fatally shot by an off-duty police officer when he pulled a gun during an altercation at Northlake Mall in Charlotte, North Carolina.
According to WSOC-TV, the altercation began when two groups of people, who had a history of fighting, began to argue and shots were fired. As an off-duty police officer arrived on the scene, Westbrook allegedly pulled a gun, and the officer shot — killing the teenager.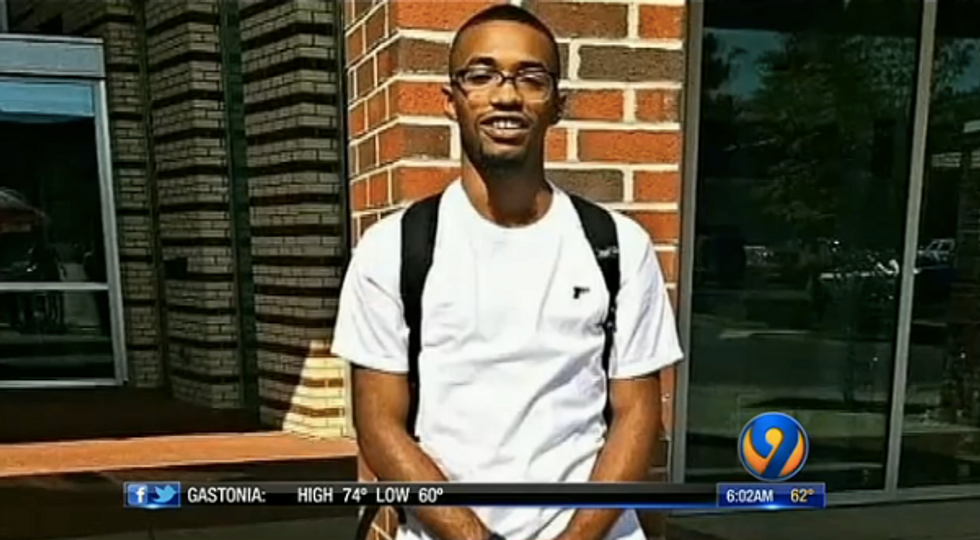 Image source: WSOC-TV
"My son was a good boy. He was loving, caring, loved people, loved the kids, everybody adored my son," Juan Westbrook, Daquan's father, told WSOC in an emotional interview on Christmas Day.
The parents said Westbrook had gotten into trouble in the past but had been working hard to turn his life around. He graduated a year early from high school and was a student at Gaston Community College where he was studying to work in construction and rap on the side.
"He's very respectful. He's a loving person. He'll give you his last," Shirley, said.
According to WCNC-TV, Westbrook had been arrested 11 times since 2013 — including once in October. His charges include: weapons possession, robbery and assault with a deadly weapon with intent to kill in a shooting of a 12-year-old in 2013.
Shirley said that her son did not go to the mall to look for the other man who had hurt his brother; instead, Westbrook was at the mall to pick up a last minute Christmas gift for her — a pair of shoes. She told WSOC that she was not surprised to hear her son had a gun as she knew he had possessed one when he was younger. 
Shirley also contended that her son must not have heard the officer command that he put down his weapon, or he would have done so.
"That police told Daquan to put that gun down, Daquan [would have] put that gun down. It's not like he crazy," Shirley said.
Westbrook's girlfriend is pregnant with his child and is due in February, WSOC reported.
One other person was reportedly hospitalized with a gunshot wound in the leg.
(H/T: WSOC-TV)