Disturbing video shows a woman throwing a small dog to the ground during an argument — and it has police investigating.
The home surveillance video out of Fairfield, California, shows the woman walking toward a man just before flinging the pug to the pavement.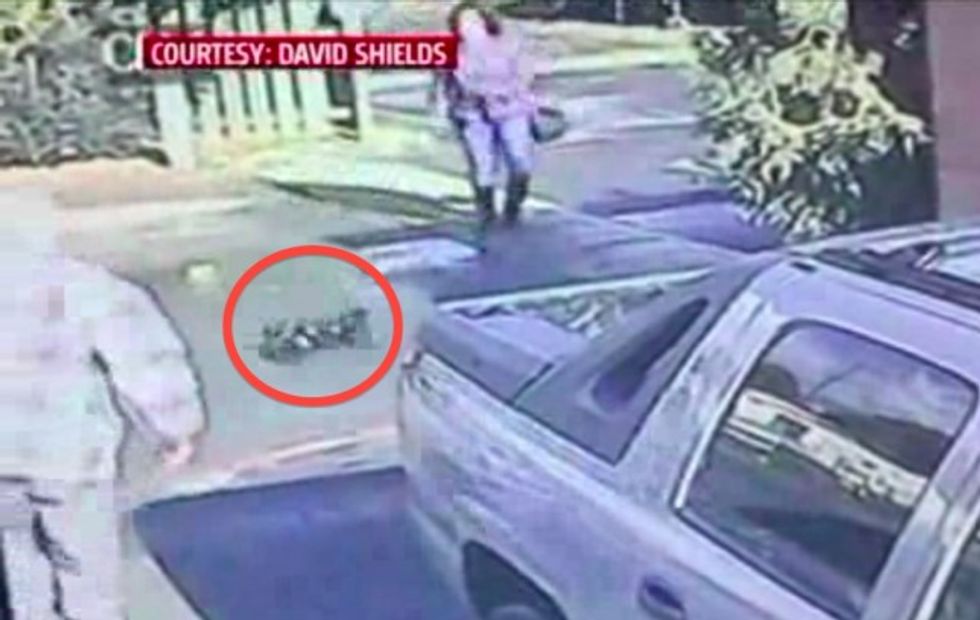 Image source: KTXL-TV
Solano County Humane Animal Services and the Fairfield Police Department believe the suspect, Brandi Chin, is now in hiding.
"We are currently looking for her at this time," Sgt. Michael Ramirez with Solano County Humane Animal Services told KTXL-TV. "She is, from what I understand, hiding from us."
Ramirez added that Chin allegedly has done this kind of thing before.
"She was recently seen walking down a business district in Fairfield, and she apparently had the dog by the tail and she was swinging it around," he told the station.
Candy Seward, who lives in the home where the surveillance video came from, said her roommate is Chin's boyfriend. Ramirez said the couple was in a heated argument when it the incident occurred.
Authorities told the station they're looking to charge Chin with animal cruelty — and remove the dog, Ben, from her.
The dog was hurt, but KTXL did not specify what type of injuries he suffered.
(H/T: KTXL-TV)