CHICAGO (TheBlaze/AP) — Mayor Rahm Emanuel's deputy chief of staff was allegedly assaulted while attending a vigil for two people fatally shot by Chicago police.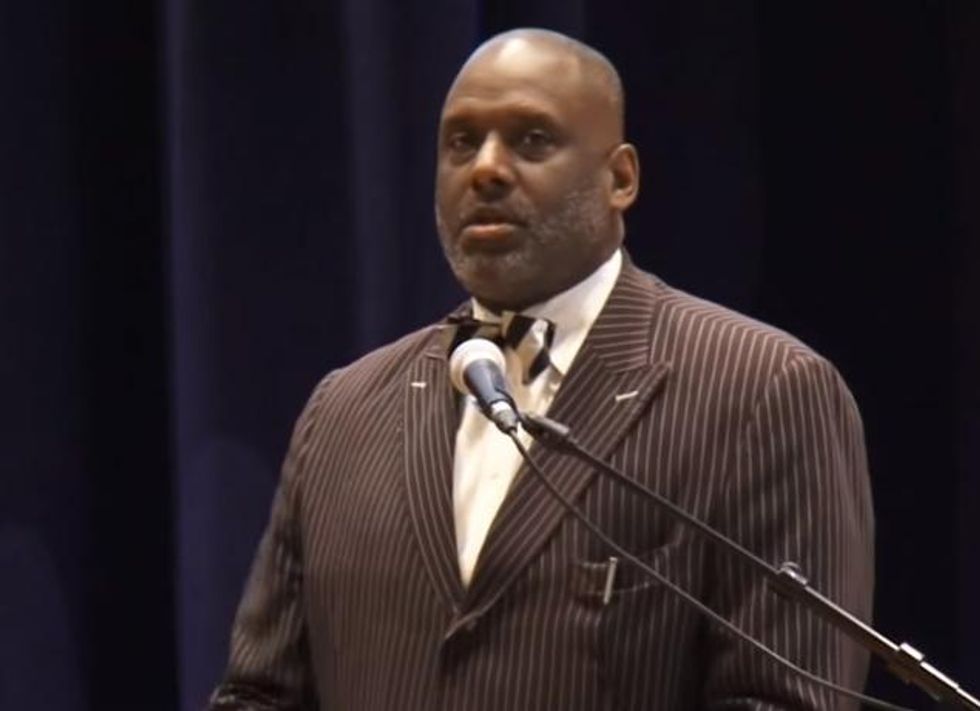 Vance Henry (Image source: YouTube)
A police spokesman says at least one man approached 50-year-old Vance Henry at a Sunday vigil for 19-year-old Quintonio LeGrier and 55-year-old Bettie Jones. The man cursed the mayor before punching Henry with a closed fist, tackling him and then kicking him repeatedly, WBBM-TV reported.
"What are you doing here, you should be downtown doing something about this," the man reportedly said, according to the New York Daily News. "The police are killing us."
Chicago alderman Jason Ervin witnessed the incident and pulled the man off Henry, according to WGN-TV. Henry suffered minor injuries and was able to drive himself to the hospital.
The man then left the scene with another man. Neither man has been identified.
Emanuel spokesman Adam Collins said Tuesday the office is aware of an "altercation" involving a mayoral staffer: "We take this matter very seriously and the incident is under review."
Henry knew the alleged attacker "from a previous altercation," according to WBBM-TV.
LeGrier and Jones were shot and killed by police early Saturday after officers responded to a report of a domestic disturbance. Police said LeGrier was "combative" toward officers before he was shot and Jones, a neighbor, was accidentally hit by gunfire.