Republican Party of Virginia chairman John Whitbeck adamantly contested accusations that the Virginia GOP is trying to undercut billionaire Donald Trump's presidential campaign by demanding primary voters sign a pledge verifying they are Republicans.
"Oh, come on. For crying out loud. You know what? That is most absurd statement that's been made in this entire exchange," Whitbeck told radio host John Fredericks last week when he suggested the pledge was "designed to stop Trump." "That somehow we were targeting one candidate. That's absurd and you know it. Come on. I'm not even going to dignify that with a response."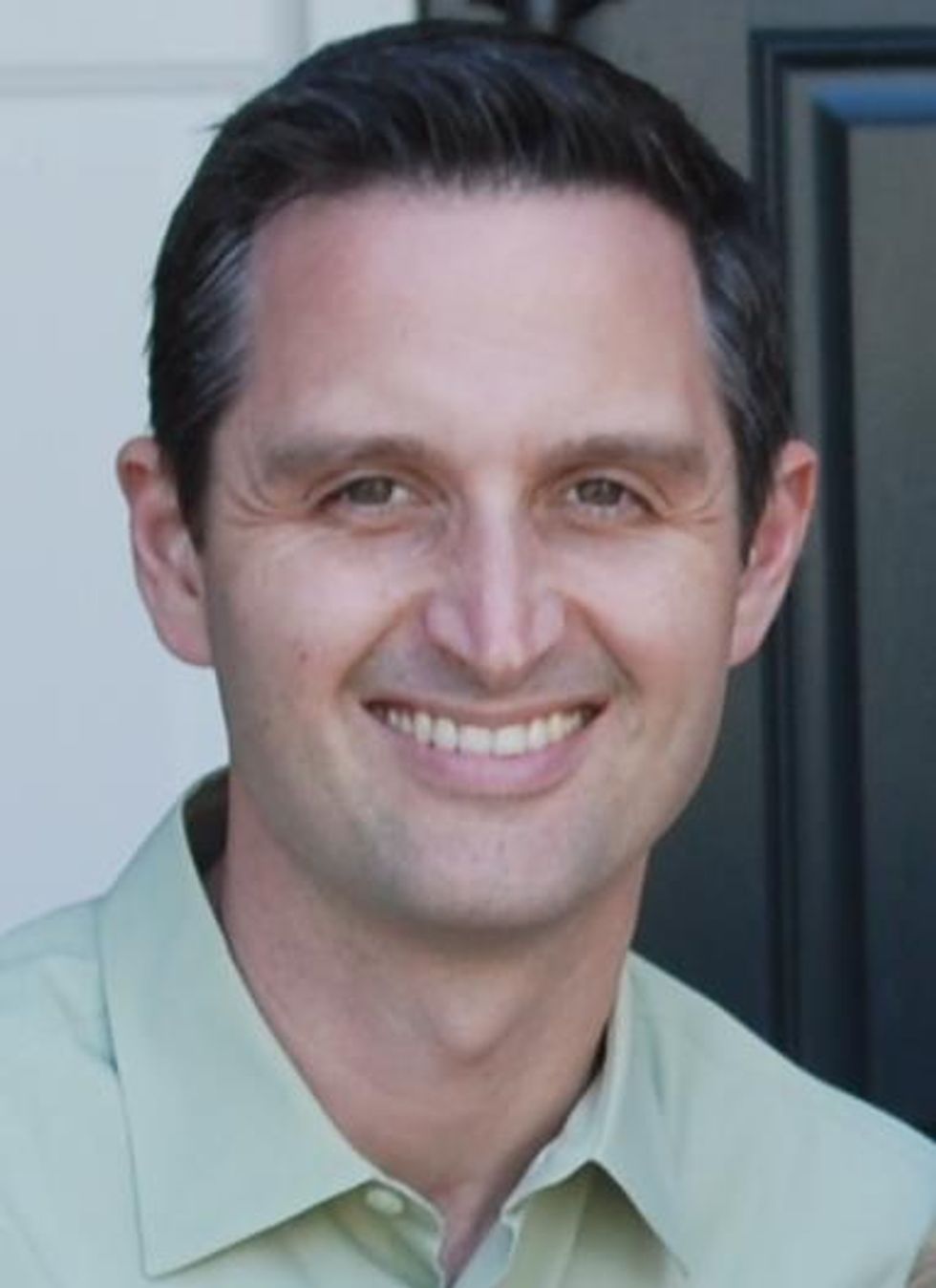 Virginia GOP chairman John Whitbeck (Image source: John Whitbeck/Facebook)
Fredericks continued his line of questioning, telling Whitbeck he didn't respond "because you don't have a response," a charge Whitbeck called "ridiculous, absurd, and it's beneath you to say it."
The Virginia primary controversy reached a boiling point over the weekend when Trump published a series of tweets lambasting the state's Republican Party, saying the party is "controlled by the RNC" and "working hard to disallow independent, unaffiliated and new voters."
Whitbeck continued to tell Fredericks that it is "absurd" to claim the Virginia GOP wants to quash Trump's candidacy. Additionally, the GOP chair said Frederick's is "just trying to increase the anger of your listeners out there and get them all riled up."
According to Whitbeck, all presidential candidates — including Trump — were notified of the pledge via email. He said Trump's camp never replied, but the campaigns that did reply said, "We're fine with this."
However, Trump campaign manager Corey Lewandowski told Fredericks in an earlier interview that the assertion that the businessman's campaign received an email and didn't object to it is "just not accurate."
Lewandowski said the pledge would require voters to promise they were Republicans and promise their support to the eventual GOP presidential nominee.
"So we've asked them to come back to us with what the final language is going to be," Lewandowski told Fredericks. "And as of right now, nobody knows what that final language is going to be."
But the executive director of the Virginia GOP said earlier this month that the statement would read, "My signature below indicates that I am a Republican. Additionally, the party denied accusations that the statement was a "pledge" of any kind, according to BuzzFeed.
Whitbeck also pushed back against the assertion that the state GOP's statement might deter independent voters: "Are you kidding me, John? Are you insane?"
"You've come to all of our conventions, you've seen this done a thousand times," Whitbeck replied. "And the only reason you're losing your mind over it is because you think that it impacts your candidate disproportionately, which just isn't true."
He also insisted that Frederick's claims were "ridiculous," adding that there's "no way you can back that up with any hard evidence."
"So I would stop saying it before you look silly," Whitbeck said.
Listen to the heated exchange below:
(H/T: Buzzfeed)
—