As Americans ring in the New Year, the Tax Foundation has released a new map showing how much each state taxes the holiday's celebratory drink.
The Tax Foundation, a nonpartisan, nonprofit research organization that examines tax policy at the federal, state and local levels, used data from the Wine Institute to calculate the tax per-gallon on sparkling wine.
How much will your state tax your champagne?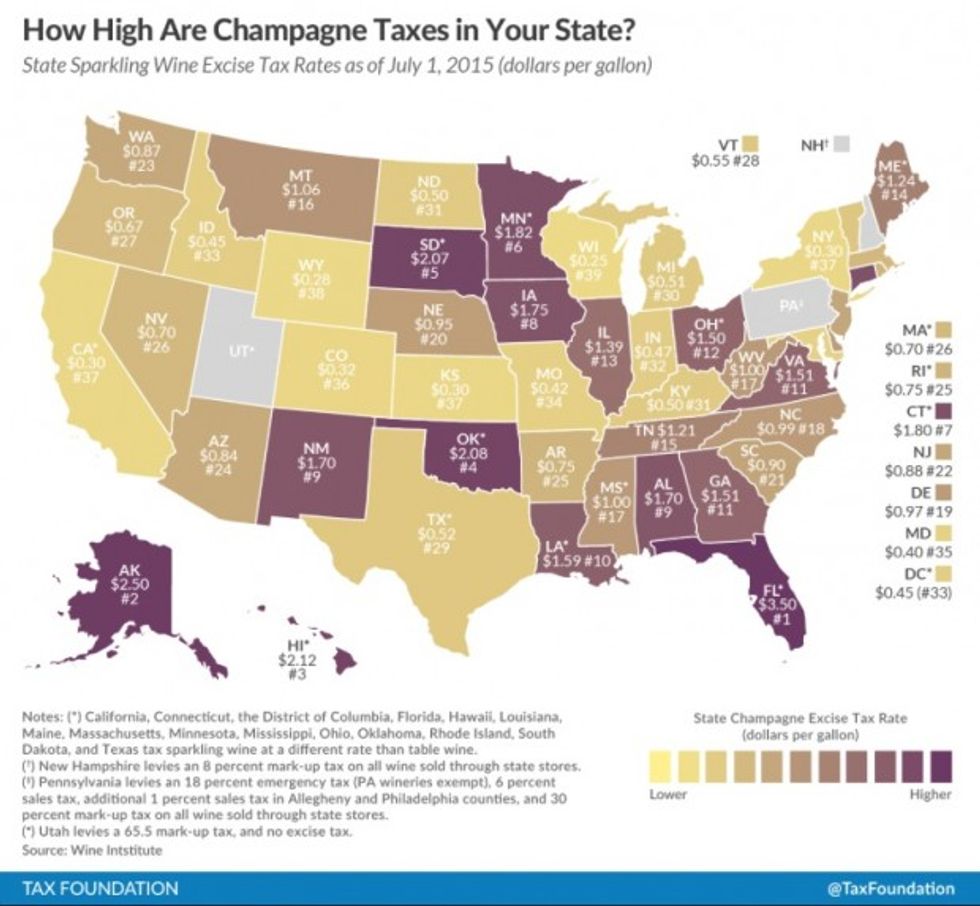 Image source: The Tax Foundation
Florida has highest tax rate at $3.50 per gallon, followed by Alaska at $2.50 per gallon, Hawaii at $2.12 per gallon and Oklahoma at $2.08 per gallon.
Wisconsin has the lowest tax rate at $0.25 per gallon, followed by Wyoming at $0.28 per gallon. California, Kansas, and New York tie for third-lowest at $0.30 per gallon.
The Tax Foundation concludes: "Don't let the additional taxes on the last moments of 2015 spoil your evening, though. Eat, drink (responsibly), be merry, and have a happy New Year!"