LAS VEGAS (TheBlaze/AP) — A man who was fatally shot by Las Vegas police while holding a cellphone that was mistaken for a gun had recently been convicted of multiple crimes in Arizona, his attorney said Saturday.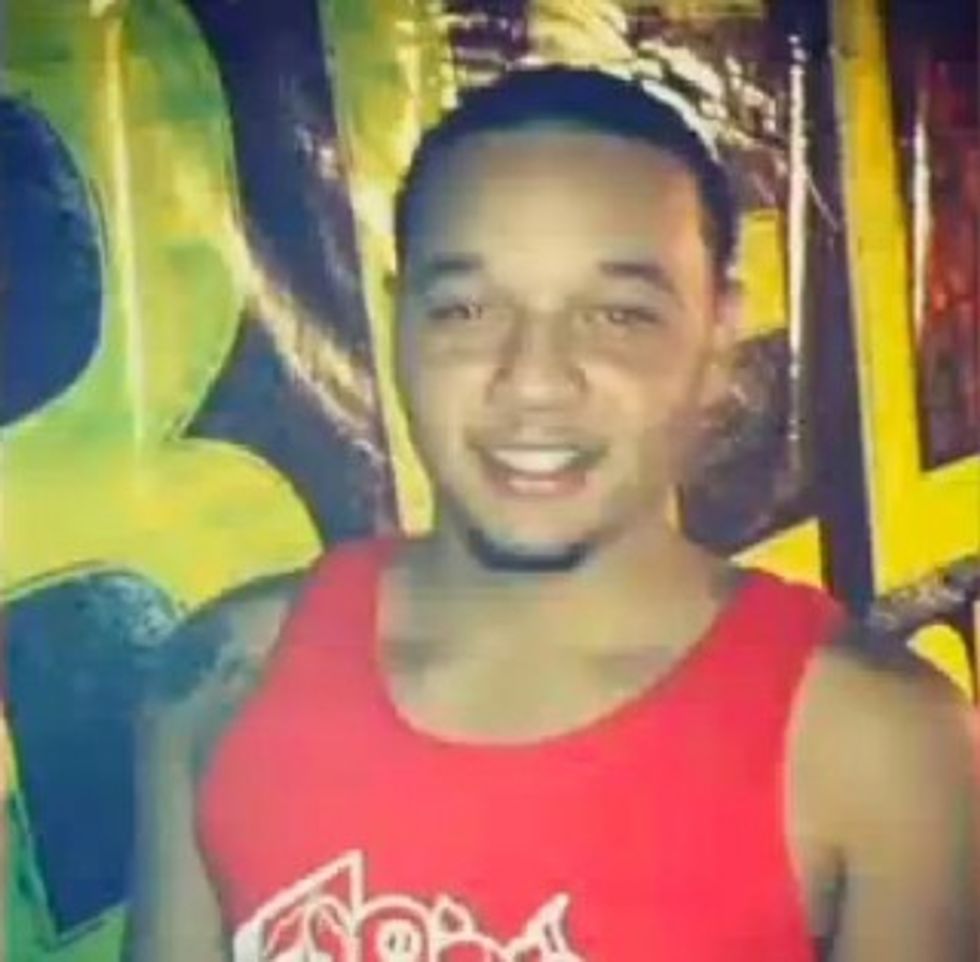 Keith Childress, Jr. (Image source: KVVU-TV)
Brad Reinhart last had contact with his client, Keith Childress Jr., 23, last month when a jury was set to issue a verdict in his trial for stealing marijuana and guns from a Phoenix home in 2013. Reinhart said he texted Childress to be at the courthouse, but he never showed up.
"He didn't show up for the final hearing. They had a warrant out for him," Reinhart said.
Las Vegas police said they were assisting U.S. marshals in arresting Childress because he was accused of multiple violent felonies in Arizona including attempted murder. Reinhart said while Childress' crimes were serious, they never included a charge of attempted murder.
According to Maricopa County Superior Court records, a jury convicted Childress on Dec. 17 of burglary, armed robbery, kidnapping, aggravated assault and theft.

Image source: KVVU-TV
The Clark County Office of the Coroner identified Childress on Saturday and said he died from multiple gunshot wounds. His death was ruled a homicide.
The shooting occurred Thursday after Childress had been under surveillance and fled from federal authorities, Las Vegas police said in a statement.
Childress was found outside a home west of downtown. Police said his right hand held what they believed to be a firearm.
Officers told him to drop the gun and ordered him to stop when he began to move toward them. Police said two officers opened fire when Childress didn't obey their commands. He was pronounced dead at the scene.
Police later said Childress was actually holding a cellphone.
No officers, agents or bystanders were injured, Police spokesman Officer Larry Hadfield said.
Police Capt. Matt McCarthy of the department's office of Internal Oversight and Constitutional Policing said the officers shot at the man because the confrontation was in a residential area and involved a man wanted for attempted murder who they thought was holding a gun.
"The suspect did not listen, quickly began to advance on the officers, concealing his right hand, which the officers believed was holding a firearm," McCarthy said in a video message that accompanied the police statement.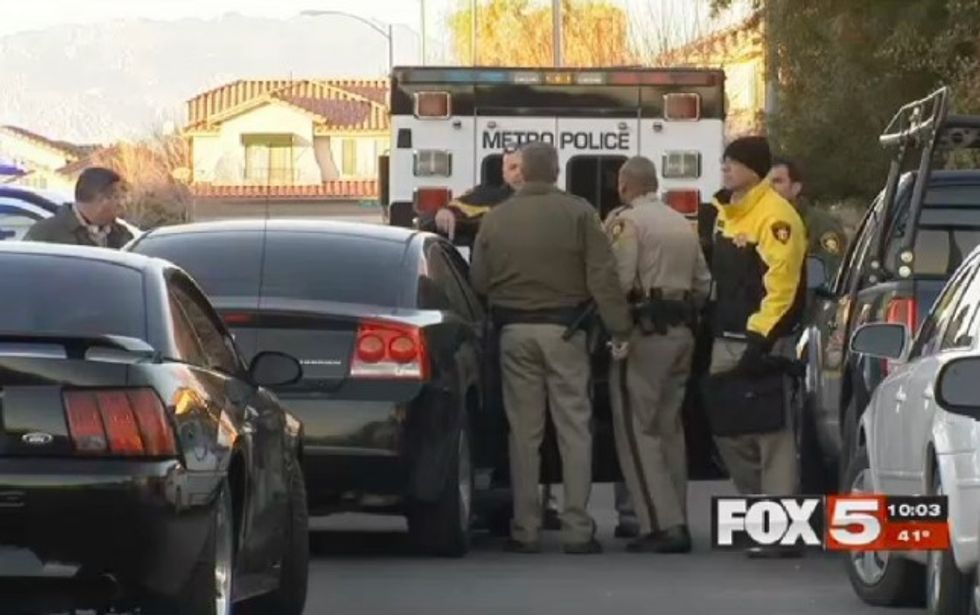 Image source: KVVU-TV
The two officers who shot Childress have not been identified, but they are expected to be named soon in line with department policy.
Reinhart said Childress' family wants answers and he plans to inquire into the shooting. He said the description from police makes it appear as though Childress wanted officers to shoot him.
"That did not strike me as the type of guy he was. He had two kids and a kid on the way," Reinhart said.
It was the 16th shooting in which an officer opened fire or was shot at in 2015 in the Las Vegas area.
Childress and three other men, including his half brother, were charged with forcibly entering a Phoenix home in March 2013 and stealing marijuana and weapons. But Childress was not the ring leader, Reinhart said.
"He definitely got caught up in a bad situation," Reinhart said. "But, he wasn't a violent kind of guy."
Childress' family said the incident stemmed from his work as a bounty hunter when he tried to arrest the wrong person, KVVU-TV reported.
Danielle Steagall, Childress' mother, said she wants answers.
"I want to know why my son is not here today," she told the station.