When a man wielding a rifle walked into a North Carolina church on New Year's Eve, the pastor took action — by praying with him.
The man, whose name has not yet been released, reportedly walked into Heal the Land Outreach Ministries in Fayetteville, North Carolina approximately 20 minutes before midnight, saying that the Lord had told him to go to the church prior to doing something wrong. Pastor Larry Wright, 57, said he noticed the man as he walked into his church — hoisting the gun in the air in one hand and holding loaded ammunition clips in another hand — and stepped down from his pulpit to meet him in the middle of the sanctuary.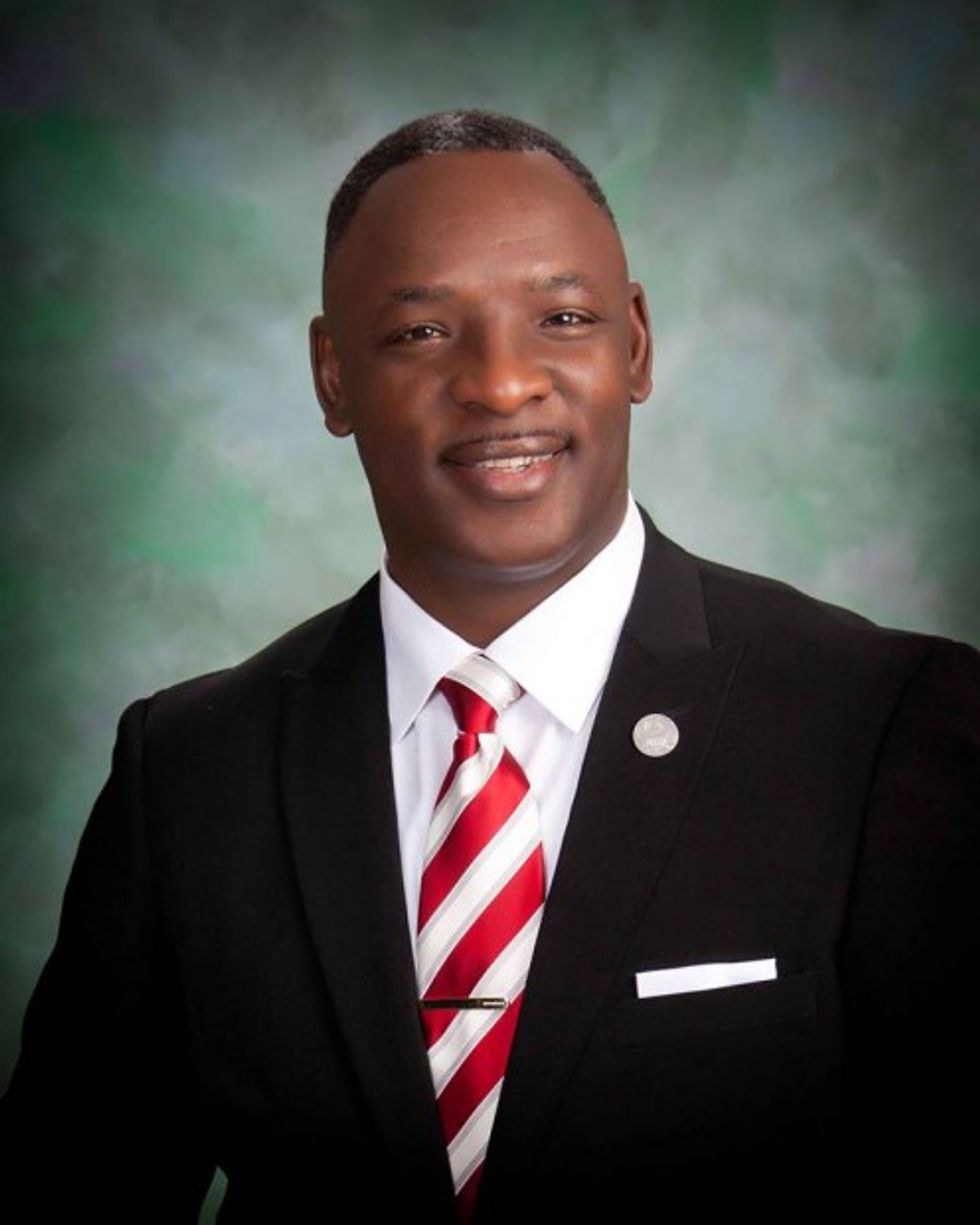 Image via Facebook/Larry O. Wright Sr.
"Can I help you," Wright, who is also a city councilman and retired soldier, recalled asking the stranger, according to the Fayetteville Observer. "If he was belligerent, I was going to tackle him."
Instead, Wright was able to speak calmly with the man and eventually took the gun from him. After patting him down, he encouraged four deacons to individually embrace the man so that he would feel welcome at the church. Wright also prayed with the man.
The stranger was invited to sit in the front pew and at the conclusion of the service, Wright said he came forward and "gave his life to Christ."
Police were called but were instructed to wait outside so as not to disrupt the rest of the service as the man did not appear to be a threat, Wright told the Observer.
According to CNN, before walking out of the church to meet the police officers, the man spoke to the congregation of about 60 and apologized.
"It's so hard to describe, to explain the excitement and love of God in the room. This man came in to do harm, and he has given his life to Christ," Wright told CNN.
Sylvester Loving, a deacon at the church, said members of the congregation had talked earlier that evening about recent violence against churches nationwide.
"I think that night the spirit of God was definitely in the place," Loving, 67, said.
According to Fayetteville Police Lt. David McLaurin, the incident was noted as a "call for service," and the man was taken to a mental health facility voluntarily.
Wright said that he hopes to contact the man in the future.
"I want to follow up with him and see that he's getting the help and resources he needs," the pastor said.
According to Wright's city council website, he served for more than 20 years in the military. He received his Ph.D. in theology from Tabernacle Bible Seminary.
A Fayetteville Police Department spokesperson did not respond to requests for comment over the weekend from TheBlaze.