A Palestinian man's apparent plan to stab Israelis in Jerusalem Sunday was unwittingly obstructed when his knife bent upon stabbing his victim.
The Jerusalem Post quoted police sources who said that the Palestinian approached a bus stop in the Armon Hanatziv neighborhood, then lunged at a bystander with his knife.
However, the sharp weapon failed to penetrate, as it bent out of shape.
Update to Jerusalem attack. Knife used by terrorist in attempted stabbing. Suspect apprehended in police chase. pic.twitter.com/1pktdaTC33

— Micky Rosenfeld (@MickyRosenfeld) January 3, 2016
Here's another photo released by the police showing the knife from a second angle: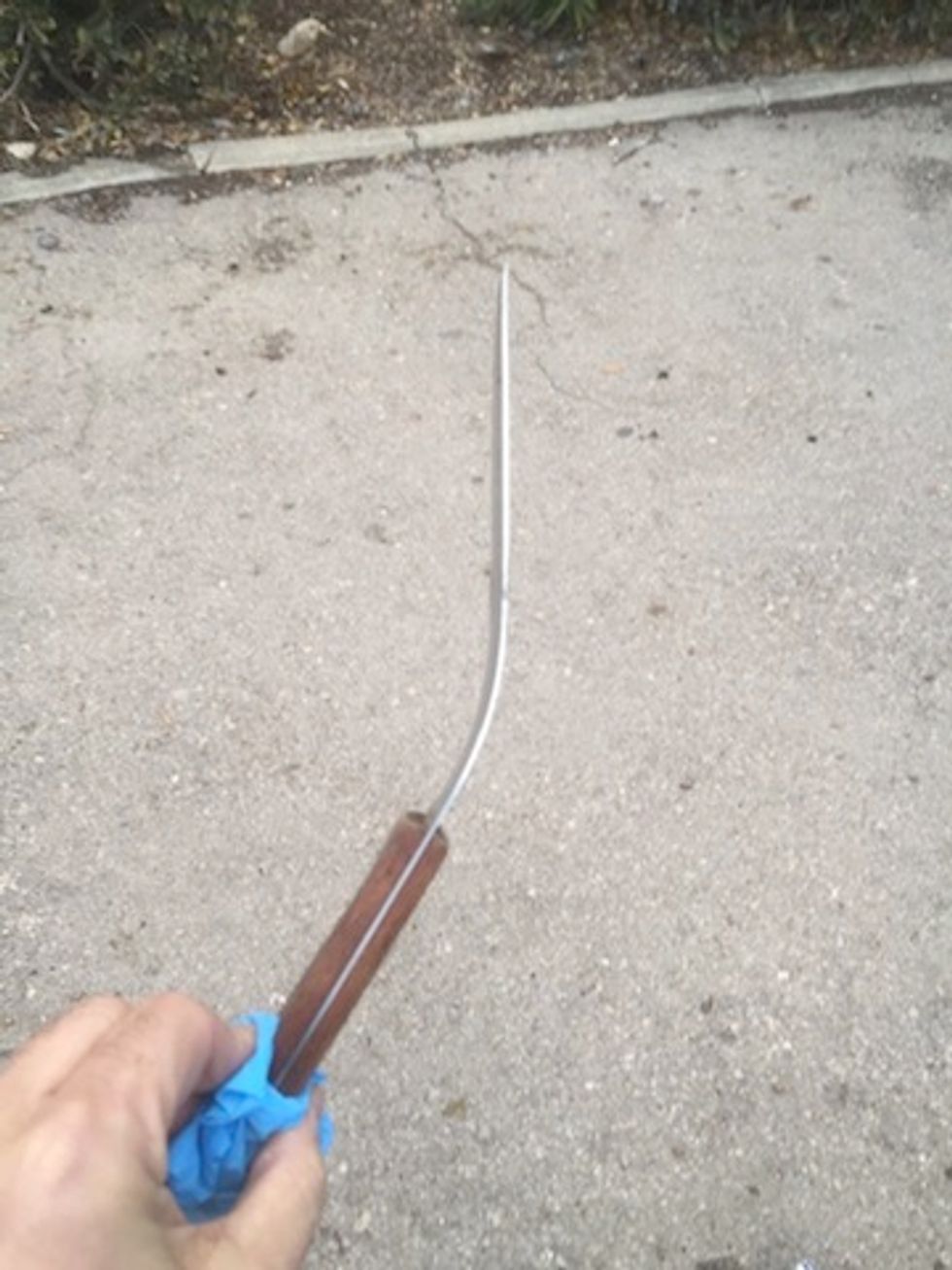 The Palestinian wanted to stab an Israeli, but then his knife bent out of shape. (Image source: Israel Police spokesman)
The assailant dropped his knife and made a run for it, according to the Israel police account.
Israel police spokesman Micky Rosenfeld said that nobody was injured and that the assailant was captured after a police chase.
The Jerusalem neighborhood of Armon Hanatziv was also the scene of a deadly attack in October in which three were killed, including a dual U.S.-Israeli citizen.
Israel has been at a high state of alert since a wave of Palestinian stabbing, shooting and car ramming attacks began in September.