President Barack Obama's announcement of his executive action on gun control is nothing more than a "childish temper tantrum," according to one GOP House member.
A gun owner herself, Rep. Diane Black (R-Tenn.) scathingly slammed the president immediately following his unveiling of his planned executive order to increase gun control. During his announcement, Obama said that, in order to protect innocent people, some "constraints on freedom" are acceptable.
"President Obama's contempt for the 2nd Amendment — and the constitutional separation of powers — is well documented but that does not entitle him to this childish temper tantrum," Black said in a statement. "This is nothing more than a cheap stunt by a lawless president looking to seal a political legacy in the last months of his failing administration."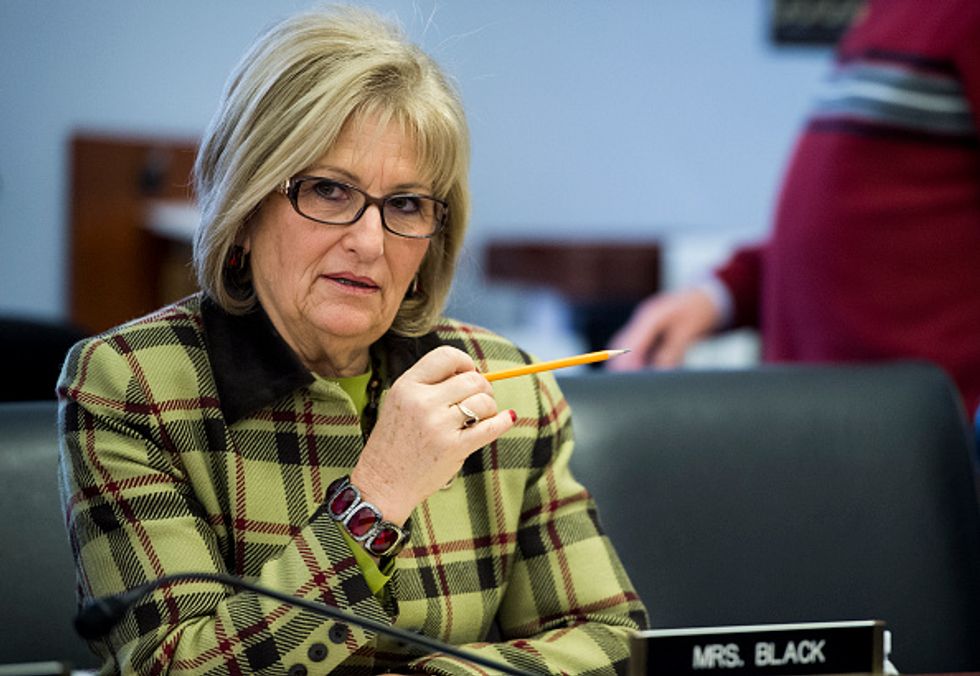 Rep. Diane Black (R-Tenn.) takes her seat for a House Budget Committee hearing. (Bill Clark/CQ Roll Call)
"The specific proposal the president has put forth may be more narrowly tailored than, say, his illegal executive amnesty — which, by the way, is still on hold through a court order — but it isn't any less unconstitutional," Black told TheBlaze. "For a president who bragged in his speech about having taught constitutional law, he ought to at least understand that Congress makes the laws, not the president — that's elementary civics."
Black, who is also a member of the Congressional Sportsmen's Caucus, told TheBlaze that as a grandmother and mother she is "as sickened as anyone" by any person who commits any act of gun violence — which is why she has a handgun carry permit.
"[I]f the unthinkable occurs, I am equipped to protect my life and the lives of my loved ones. President Obama doesn't get that," she said. "He assigns blame to guns instead of the violent criminals who pull the trigger."
Black added that Obama's plans "lack any basis in fact" and pointed to a previous report from the Washington Post that concluded that presidential hopeful Sen. Marco Rubio (R-Fla.) was correct in asserting that none of the major shootings that happened in the U.S. over the past few months could have been prevented by tougher gun laws.
In her statement, Black called on Congress to use any means necessary, including legal action, in order to "put a check on this unconstitutional overreach."