Roman Catholic authorities announced Tuesday that an Iraqi Franciscan priest who had been abducted twice by Islamist militants in Syria has been freed, the Associated Press reported.
The Custody of the Holy Land, the authority in charge of the Catholic Church's properties in the Holy Land, published a short statement announcing that the Rev. Dhiya Aziz was released late Monday.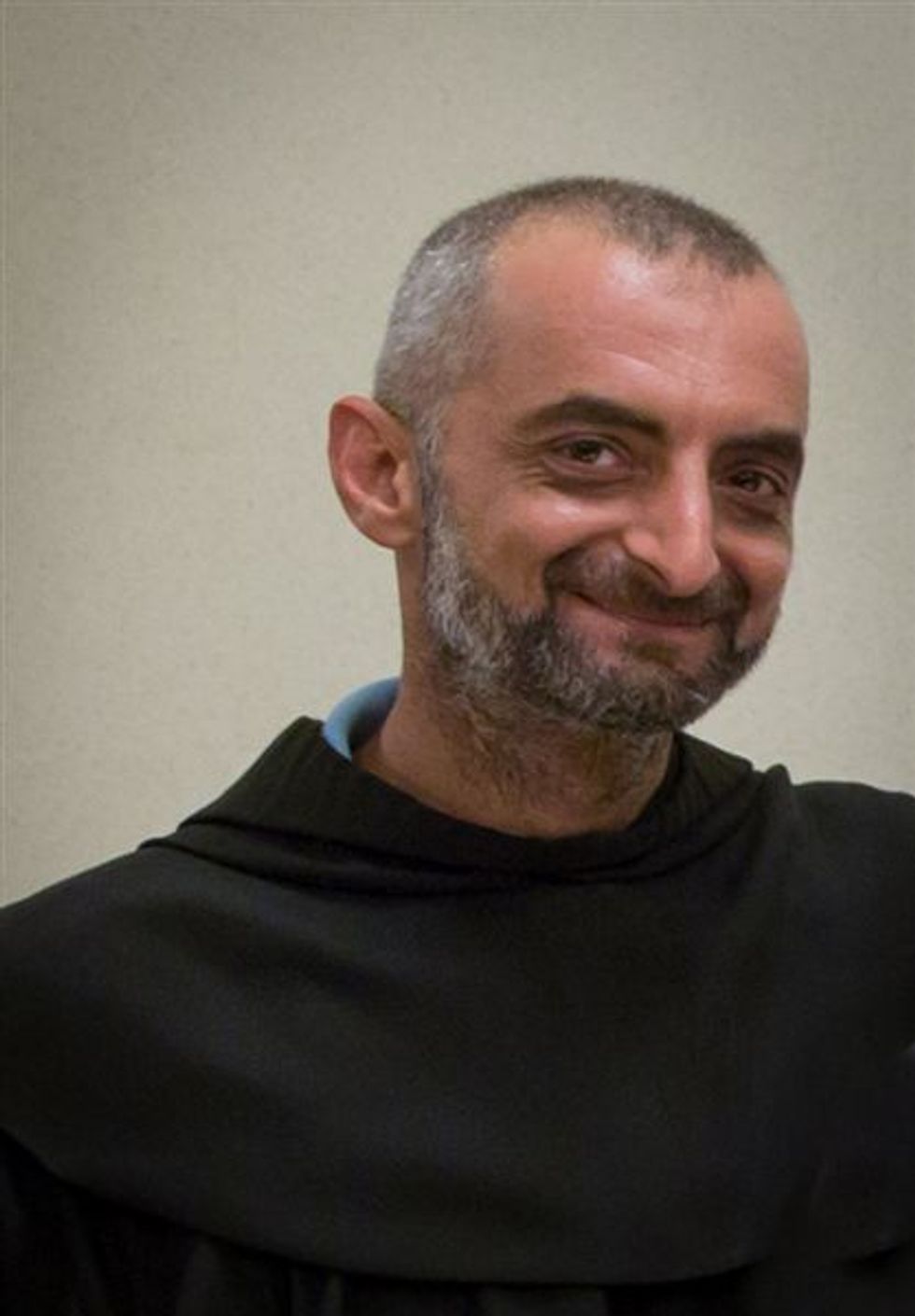 Dhiya Aziz. (Image source: Custody of the Holy Land)
The Rev. Pierbattista Pizzaballa, head of the Custody of the Holy Land, said that Aziz, who disappeared in late December after departing from the city of Lattakia, Syria, to return to his parish in Idlib province in time for Christmas, was abducted by jihadis who had hoped to "profit" from the abduction.
"Today we received the communication that Fr. Dhiya Aziz has been liberated and that he is doing well," the statement said.
The statement did not provide further details regarding which of the multiple Islamist militants groups in Syria conducted the kidnapping or whether a ransom had to be paid.
Monsignor Georges Abou Khazen, the Vatican's envoy in Aleppo, told Sir, the news agency of the Italian bishops' conference, that Aziz had received decent treatment in captivity but was exhausted and needed to rest.
This was not the first time the Franciscan priest had been kidnapped in Syria. In July 2015, TheBlaze reported that Aziz was abducted by militants in Yacoubieh and released after five days.
The recent kidnapping took place while Aziz was traveling back from Turkey to his home parish. He had been visiting family who had fled the Islamic State after the terrorist group occupied and seized their hometown of Qaraqosh in Iraq.
Aziz volunteered to serve his current parish of Yacoubieh in Syria's Idlib province two years ago. The area has been in the hands of the Islamic State for years.
The Catholic Herald reported that while most priests and religious leaders of other Christian communities have left Yacoubieh, the parish and neighboring village of Knayeh, are being looked after by the Franciscans.
"We thank all those who helped us to liberate him," the statement from the Custody of the Holy Land said.