Catholics feel their prayers have been answered following the news that a Syrian priest whose church announced he had been abducted last week by Islamist militants has now been freed.
Father Dhiya Aziz, 41, a Franciscan parish priest in the predominantly Christian village of Yacoubieh in northwestern Syria, went missing on July 4, the Custody of the Holy Land announced last week.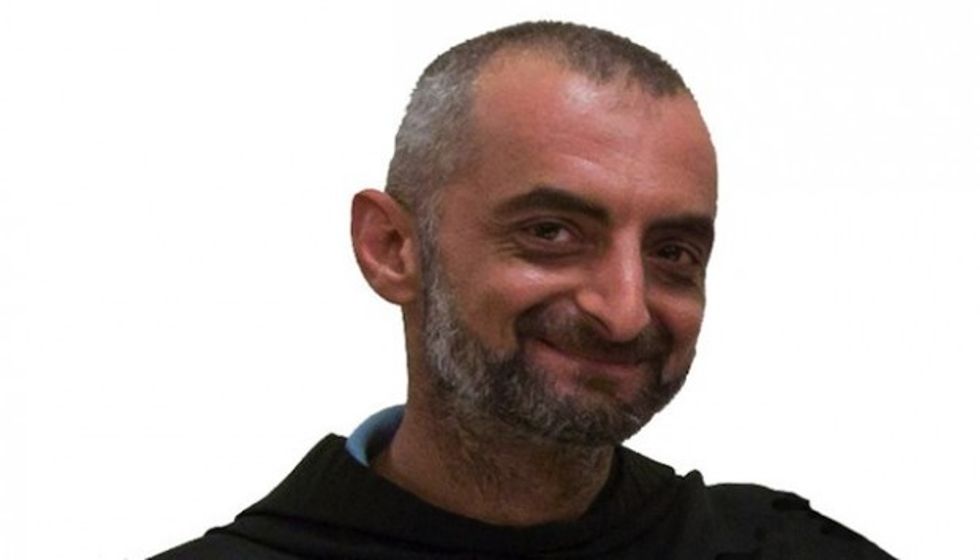 Father Dhiya Aziz was reported kidnapped in Syria last week by an Islamist militant group. (Image source: Twitter/FFHL_HQ)
On Friday, the Custody issued rarely-heard good news that the religious leader had been freed. That was corroborated by a report issued by another Christian group, the Assyrian Monitor for Human Rights, which added that he was believed to be in good health.
"The Custody of the Holy Land announced that the Fr. Dhiya Azziz has been liberated," the Jerusalem-based organization that oversees activities of Franciscan clergy in the Middle East said in a statement.
While he was at first believed to have been abducted by Nusra Front militants who control the area, the Custody said Friday that that the Al Qaeda-affiliated group "denied any involvement in his kidnapping and allegedly led the police investigation in neighboring villages which led to his liberation."
The Custody reported that the priest "was allegedly abducted by another group of jihadists eager to profit on his release."
The Vatican-based Fides news agency reported last week that there were signs indicating he might be released.
After the militiamen took him from the Convent of the Immaculate Conception to a meeting with the Nusra Front "emir," or leader, Fides noted that two militants were later sent back to the parish to retrieve the priest's medications for diabetes and other undisclosed ailments.
That detail "bodes well, because it confirms that Dhiya father is alive and will be able to deal with his health problems," Fides wrote last week.
The Custody thanked all those who prayed for the priest's release as well as for the faithful in Yacoubieh and his family in Iraq.
Church officials are asking for prayers for the release and well-being of other leading Christian figures in the area who have been kidnapped, including Syriac Orthodox Archbishop Gregorius Yohanna Ibrahim, Greek Orthodox Bishop Boulos Yazigi and Jesuit Father Paolo Dall'Oglio, who have been missing since 2013.
Fides reported that Father Dhiya's Franciscan parish is one of only two in the area that stayed open to care for the remaining Christians and Muslims who have fled to predominantly Christian areas as the civil war continues to rage.
Agence France-Presse noted that Christians made up some five percent of Syria's population before the civil war broke out four years ago, but many have fled to escape persecution or killing by jihadist groups.