A man driving in the mountains just outside Los Angeles last year posted video Monday of an accident in which he lost control of his vehicle and drove off the side of a cliff.
James Shaw wrote that he was driving his 2004 Subaru Forester XT on Jan. 4, 2015, when he became "distracted at the one moment that required 110% focus on an unfamiliar road."
— Scroll down for video —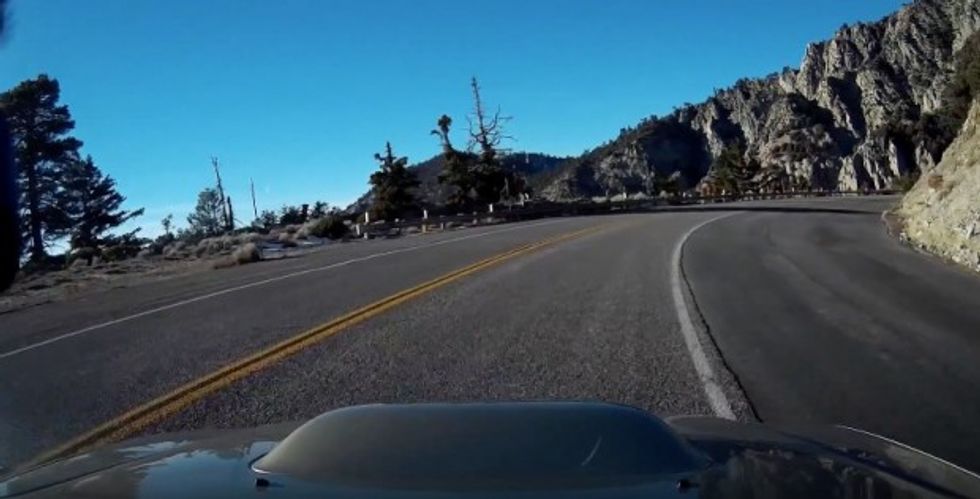 Image source: YouTube
"As an auto enthusiast, when you have a nice relatively fast car with a loud exhaust you tend to like tunnels. They make your exhaust sound that much better, sort of like singing in the shower," he explained in an online post. "Well, I found myself accelerating through this nice long and dark pair of tunnels; I had done this many times before in other tunnels."
Shaw wrote that as he exited the tunnel he "could barely see because it was so bright" and "assumed that [the road] just went straight."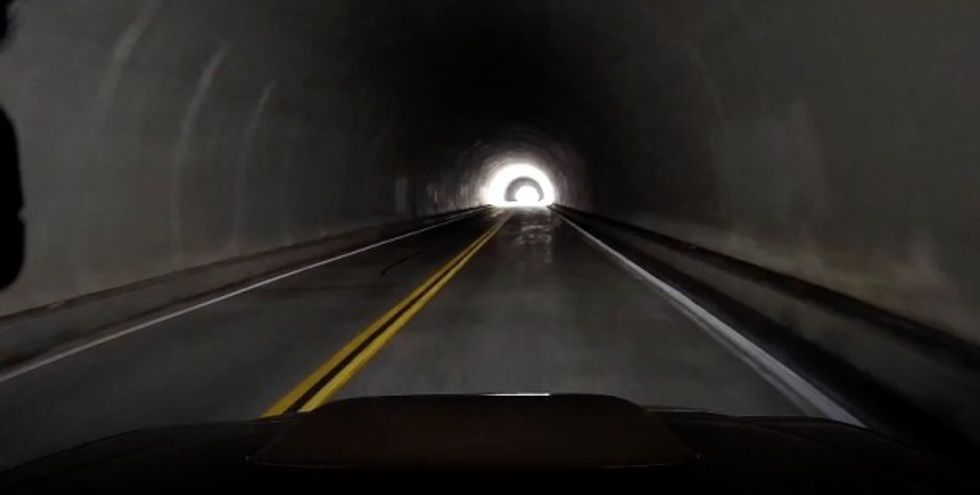 Image source: YouTube
"At that point I was exiting the tunnel straight as the road curved to the left. I had no time to slam on my brakes beforehand," he wrote. "Realizing I was going way too fast for that section, I applied the brakes softly in an effort to keep the back end from sliding out, but, combined with a bump and rough switch in surface texture from concrete to asphalt, I lost traction."
Shaw continued, "I slammed into a berm and expected to come to a complete stop, but the terrifying journey wasn't over. I went over the edge. It happened so fast all I can remember is everything crashing and spinning."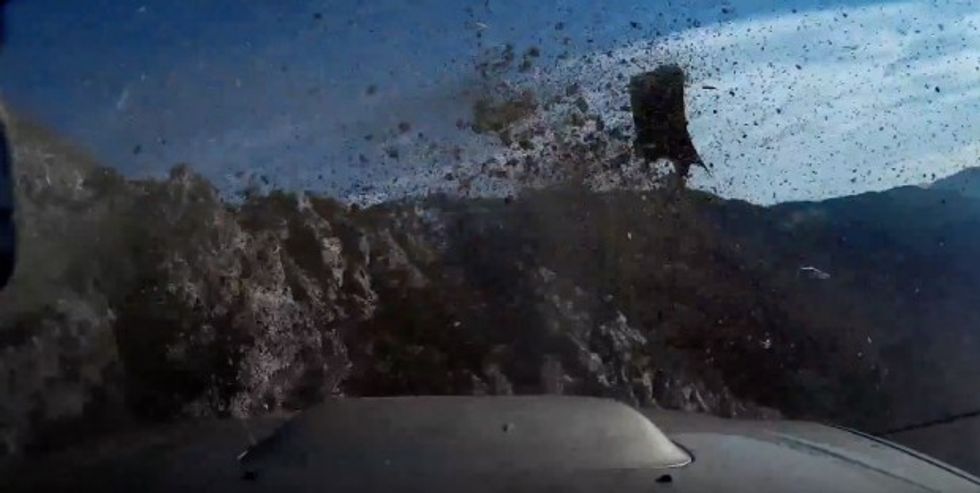 Image source: YouTube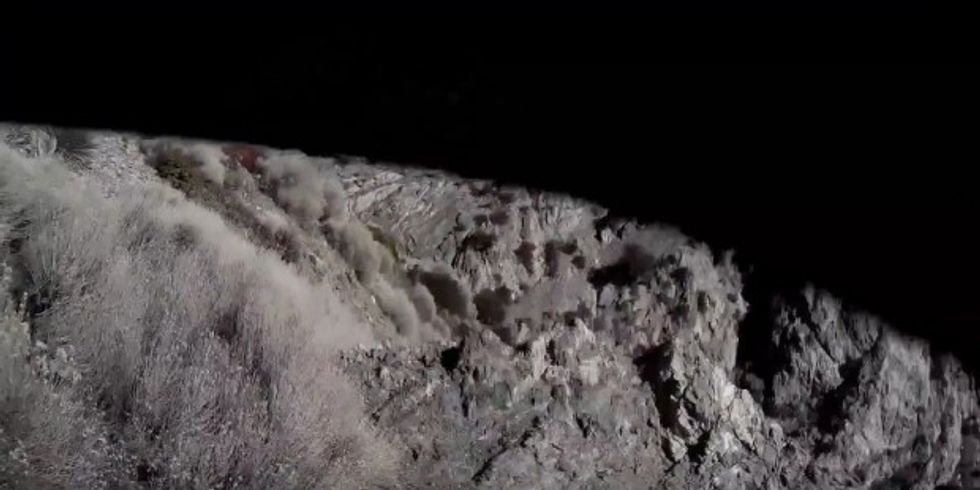 Image source: YouTube
Luckily for Shaw, he "landed on a rock wall that was part of a drainage pipe that went through the mountain" and was physically unharmed. His car on the other hand was totaled and towed the next day.
"I'm disappointed in myself, and I know some others may be disappointed in me as well," he wrote. "And I know it could have been worse in so many ways, and I'm kicking myself for that. But ultimately I'm glad to be alive and well.
—
Follow the author of this story on Twitter and Facebook: