A new television ad from the Ted Cruz campaign is creating quite a stir.
The 60-second ad, which is titled "Invasion," was released by the campaign Tuesday morning. The ad depicts men and women in suits yielding briefcases running across the U.S./Mexico border, as a Cruz voice-over describes how the immigration debate would be different if those crossing the border were taking the jobs of American bankers, journalists and lawyers.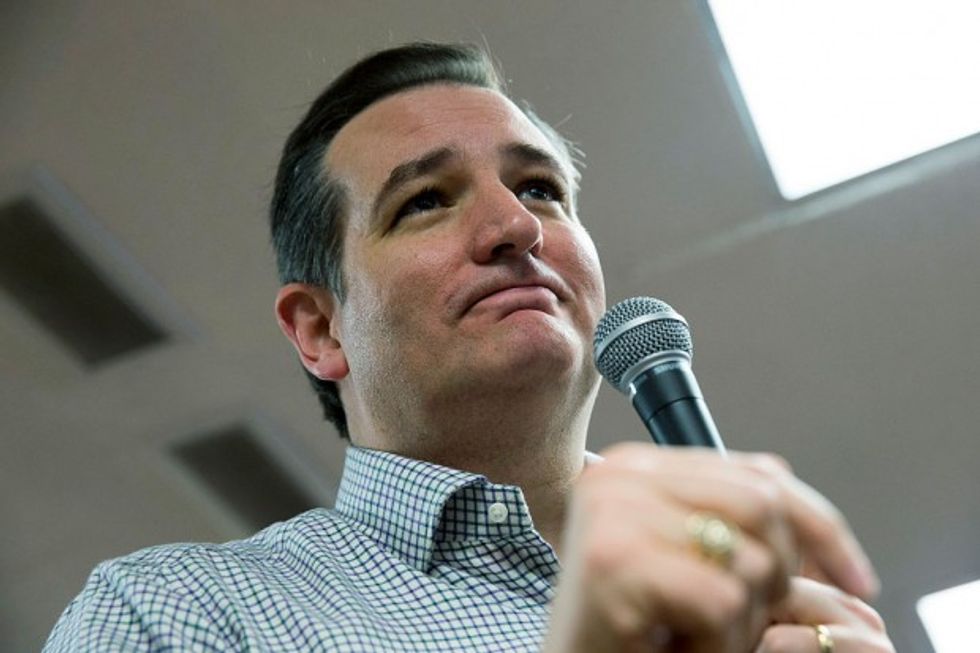 Ted Cruz visits King's Christian Bookstore Jan. 4, 2016. (Getty Images/Aaron P. Bernstein)
The purpose of the ad, according to a press release from the Cruz campaign, is to "highlight the impact of illegal immigration on American jobs."
"I understand that when the mainstream media covers immigration, it doesn't often see it as an economic issue," the Texas Republican senator says in the ad. "But I can tell you, it is a very personal economic issue."
"And I will say, the politics of it would be very, very different if a bunch of lawyers or bankers were coming across the Rio Grande," he adds, "or if a bunch of people with journalism degrees were coming over and driving down the wages in the press. Then we would see stories about the economic calamity that is befalling our nation."
The senator goes on to pledge that as president, he will triple the Border Patrol, in addition to building a wall "that works" and completely securing the border.
The new ad comes just one day after Donald Trump's campaign also released an immigration ad, which depicted the "southern border" by using footage of Moroccan migrants entering the African-Spanish enclave of Melilla.
Watch the Cruz ad below:
—
Follow the author of this story on Twitter and Facebook:
[facebook //www.facebook.com/plugins/like.php?href=