Every morning since the 9/11 terror attacks, students at Glenview Elementary School in Haddon Heights, New Jersey, have recited the Pledge of Allegiance, followed by saying "God bless America" — but one group is now challenging the years-long tradition.
The American Civil Liberties Union contacted the school recently to complain about students uttering the phrase, "God bless America." Principal Sam Sassano defended use of the phrase, saying it is more about patriotism than religion, WCAU-TV reported.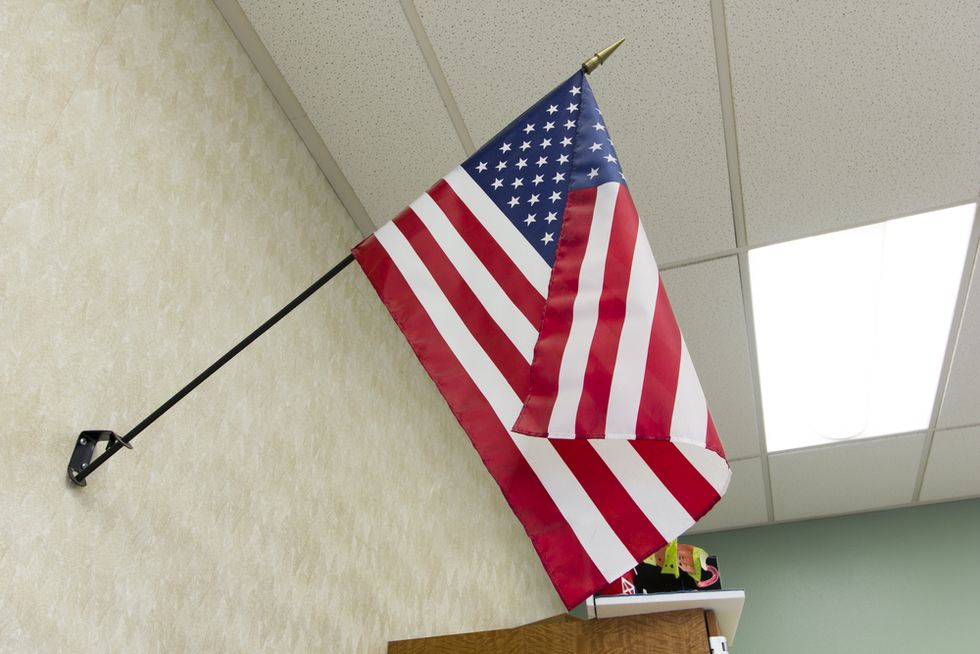 Photo credit: Shutterstock
"A concern has been raised ... that this practice in invoking God's blessing as a daily ritual is unconstitutional and in violation of the Establishment Clause, since it allegedly promotes religious over non-religious beliefs, especially with young, impressionable children," Sassano wrote in an email to parents.
"It has been our view that the practice is fundamentally patriotic in nature and does not invoke or advance any religious message, despite the specific reference to God's blessing," he added.
Despite the principal's statement, however, the school is no longer having students say "God bless America." Instead, Sassano said it is "exploring alternative methods" for honoring 9/11 victims.
Ed Barocas, legal director for the ACLU of New Jersey, offered one suggestion.
"If they're looking for something patriotic there are a number of ways, including the phrase 'united we stand,' that can do that, without having the requirement of children as young as kindergarten to make this daily recitation asking for God's blessing," Barocas said.
Meanwhile, Sassano wants parents to know that he recognizes everyone's right to free speech. He added that if parents still want their children to say "God bless America," then "I do not feel I have the authority" to prevent them from doing so.
Christi Clark, one of many parents infuriated by the demand, called it "typical" of the ACLU and promised to challenge the civil liberties group on the matter.
"They're bullying the masses. We're going to stand up and say that we don't agree," Clark said.
Another parent, Todd Anderson, said he supports the ACLU, but added that he disagreed with the group on this issue.
"They're not saying 'Jesus Christ bless America.' They're not saying 'Allah bless America,'" Anderson said.
"We concerned. What's next?" Clark added, suggesting that perhaps it could be the Pledge of Allegiance itself, since the phrase "under God" is part of it.
(H/T: WCAU-TV)