More than 40,000 young people between the ages of 18 and 25 flocked to three arenas in two different cities from Jan. 2-4 to attend "Passion," an annual Christian event that brings scores of youths together to worship, pray and learn more about their faith.
But the high-energy event, which was founded by Louie Giglio, pastor of Passion City Church in Atlanta, Georgia, is more than a mere conference for college students, as participants are called each year to help fund notable philanthropic causes.
And the 2016 event was no exception.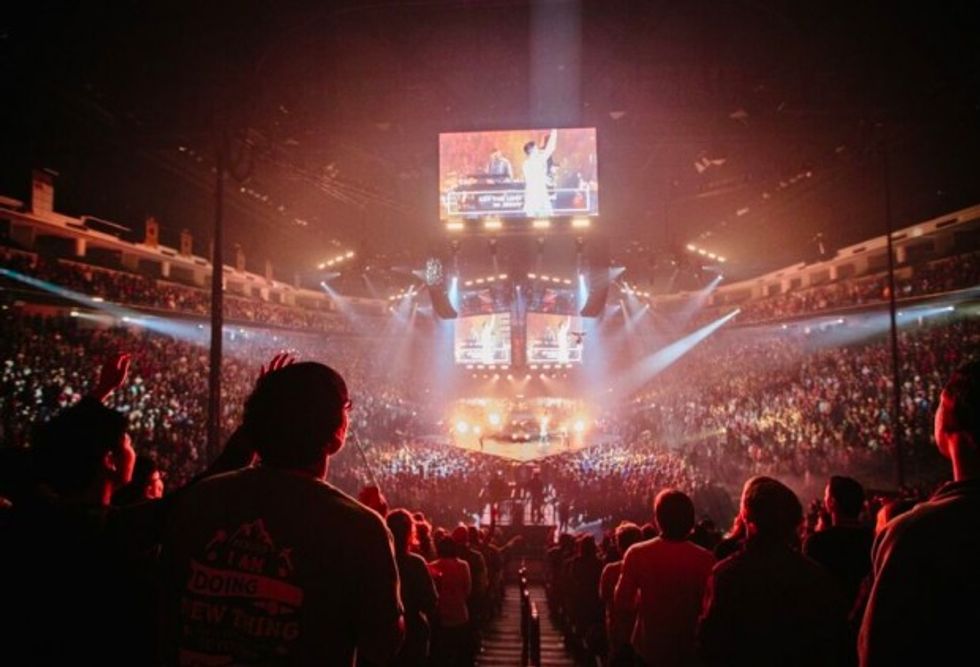 Passion 2016 (Brooke Bennett)
This year, participants from all 50 states and dozens of countries flocked to the Philips Arena and Infinite Energy Center in Atlanta, Georgia, and the Toyota Center in Houston, Texas, for the three-day "Passion" event, as performers and preachers shared the Christian gospel.
The event live-streamed to all three arenas, uniting attendees who showed up to each venues to learn more about God and the Bible — but that unity also extended into a common goal of helping the less fortunate.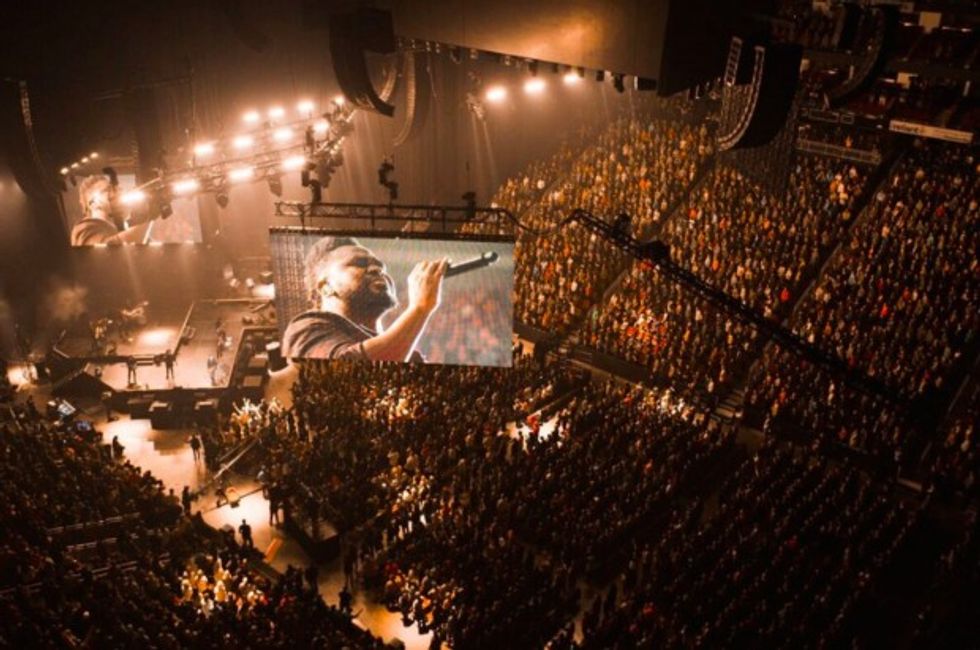 Passion 2016 (Andrew Shepherd)
Perhaps the most stunning development to come out of the event was the result of a call for donations — monies that will be used to build a hospital inside war-torn Syria in partnership with Christian charity World Vision.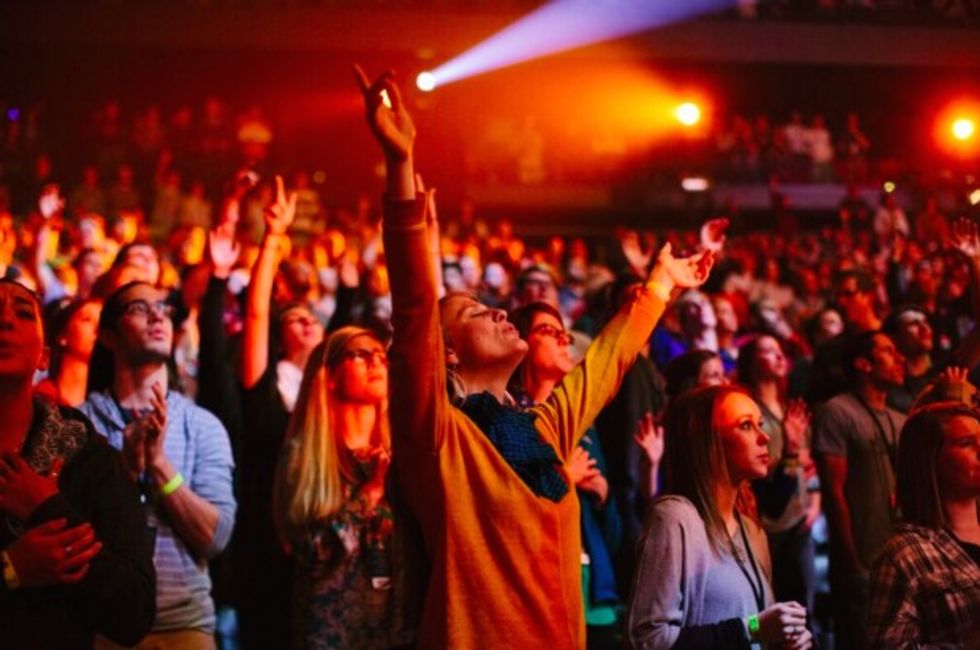 Passion 2016 (Phil Sanders)
The youths in attendance at "Passion" collectively raised up a remarkable $785,127.89 for the construction in addition to $210,000 additional money that will be used to meet current needs in Syria, according to a representative for the conference.
The nearly $1 million in donations among a cohort that is commonly assumed to be "broke college students" and struggling young adults is most certainly stunning — and notable.
Once completed, the hospital will serve at-risk mothers and children, becoming as the "first neonatal intensive care unit in opposition-controlled Syria," according to a press release.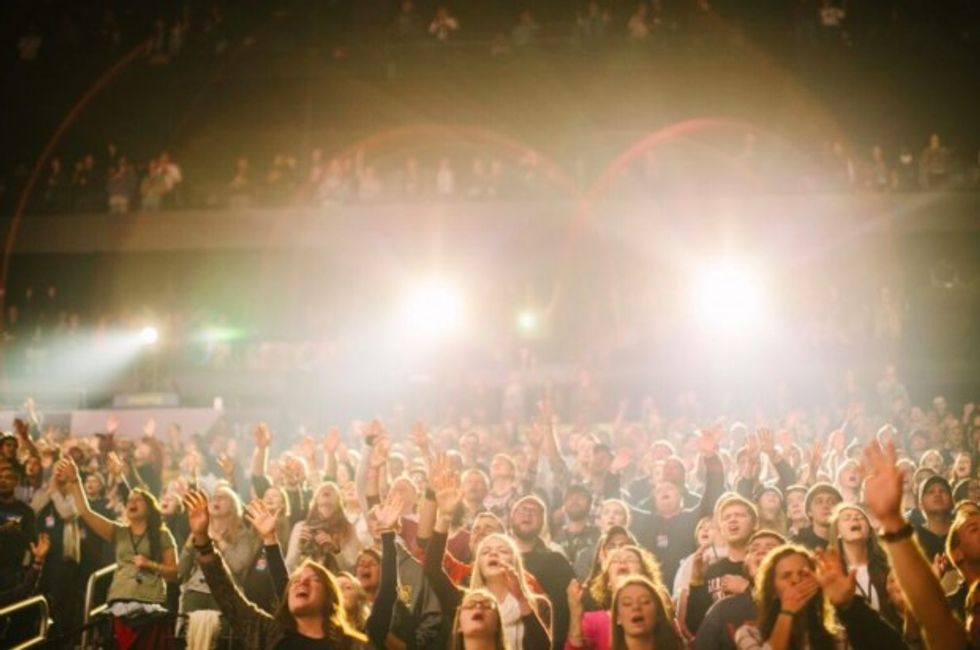 Passion 2016 (Phil Sanders)
The event also continued its theme of battling against modern-day slavery, with students collecting 10,000 towels and 60,000 pairs of socks to be donated to local homeless shelters.
And the 2017 event is slated to be even larger, with 60,000 college students and leaders expected to head to a single location: the Georgia Dome in Atlanta, Georgia.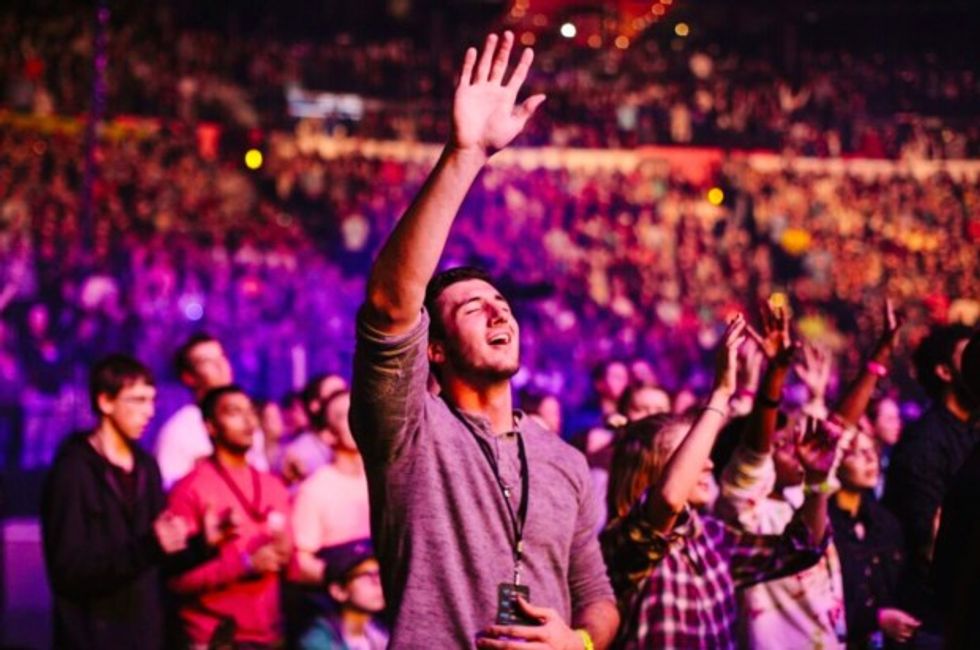 Passion 2016 (Phil Sanders)
Giglio, who has captivated audiences across the globe, recently told The Church Boys podcast about his spiritual journey, and his ever-robust ministry to young people across the world. Listen to that interview below:
Find out more about "Passion" here.
--
Follow the author of this story on Twitter and Facebook: