A Texas city councilman fled after being pulled over Saturday by a U.S. Border Patrol officer — and now it's clear why.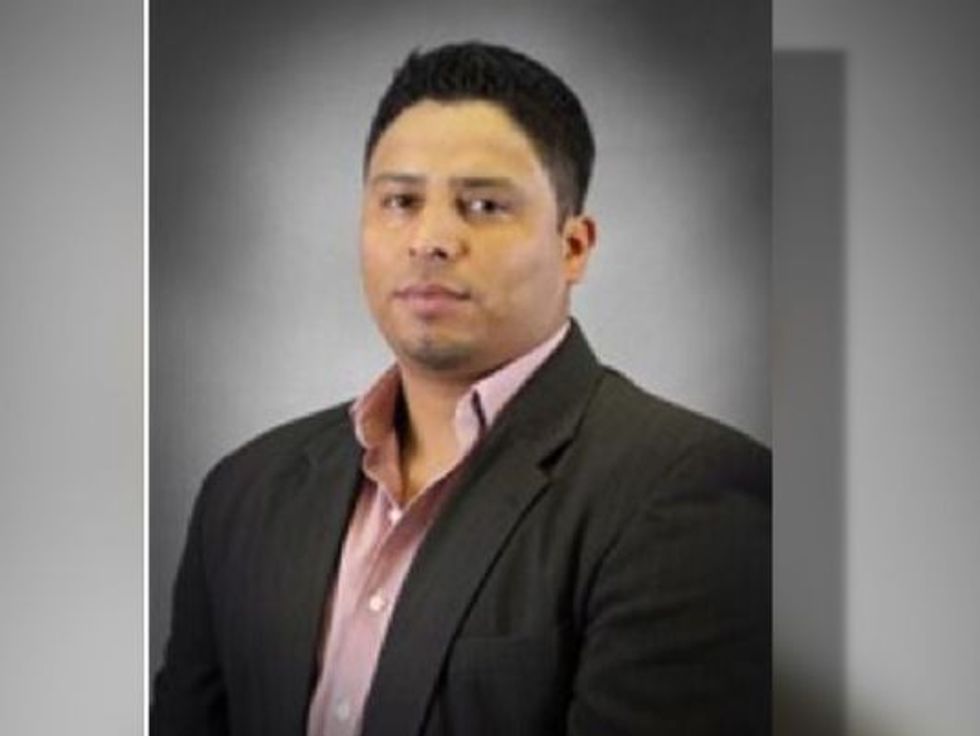 Image source: KENS-TV
Crystal City Council member Marco Rodriguez was allegedly transporting three illegal immigrants from the border to San Antonio when he was stopped by authorities. Rodriguez reportedly talked with the officer for a short time, but then took off again, KENS-TV reported.
Border Patrol eventually caught up to Rodriquez and reportedly found the three illegal immigrants with him. Rodriquez admitted to being hired to transport them, while adding that he was paid $500 and $1,400 to do the same at least twice before.
Rodriquez, 36, was arrested Saturday and is due in federal court Thursday on human smuggling charges. He is currently in custody at a federal detention center.
Rodriguez is the second Crystal City official in as many weeks to have been arrested. Last week, James Jonas, who serves as city manager, city attorney and city lobbyist, was arrested after he allegedly assaulted a woman as she was going into a City Council meeting.
Jonas said at the time that he had no plans to resign his positions. Crystal City Mayor Ricardo Lopez said that the City Council would vote on whether to let Jonas keep his jobs — and his $220,000 salary.
While Rodriquez's future as a City Council member is uncertain, one resident said that he should be fired.
"They have enough corruption here. They don't need any more,"  Jason Silva said.
City council positions are unpaid, according to KENS-TV.
(H/T: KENS-TV)
This post has been updated.