It's being called "fascinating" and "disgusting."
A new video posted online provides a slow motion glimpse at what it looks like when something is gargled in the mouth — particularly, what the uvula (the fleshy extension at the back of your palate) is doing throughout the process.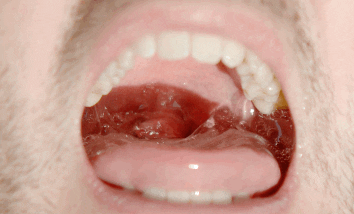 It's difficult to describe what the footage resembles, but one of the video producers described the uvula as looking "like a shark attacking a bunch of things."
Viewers leaving comments on YouTube had their own reactions.
"It looks like a really small tongue," one person wrote.
"Wow. That's one of the weirdest things I've ever seen," commented another.
Watch the Video:
—
Follow the author of this story on Twitter and Facebook: