Police in a Chicago suburb fatally shot a man they say was wearing a homemade tactical-style vest, carrying a pellet gun and taking pictures of schools.
Zion police officers responded to a complaint about the unnamed man taking pictures of schools, which resulted in a fatal chase.
"The suspicious person was located by officers, and a foot pursuit ensued. It appeared the offender was wearing body armor. After the foot pursuit, a struggle with the offender and officers ensued, which resulted in the offender being shot," a spokesman for the Lake County Major Crime Task Force told the Chicago Tribune.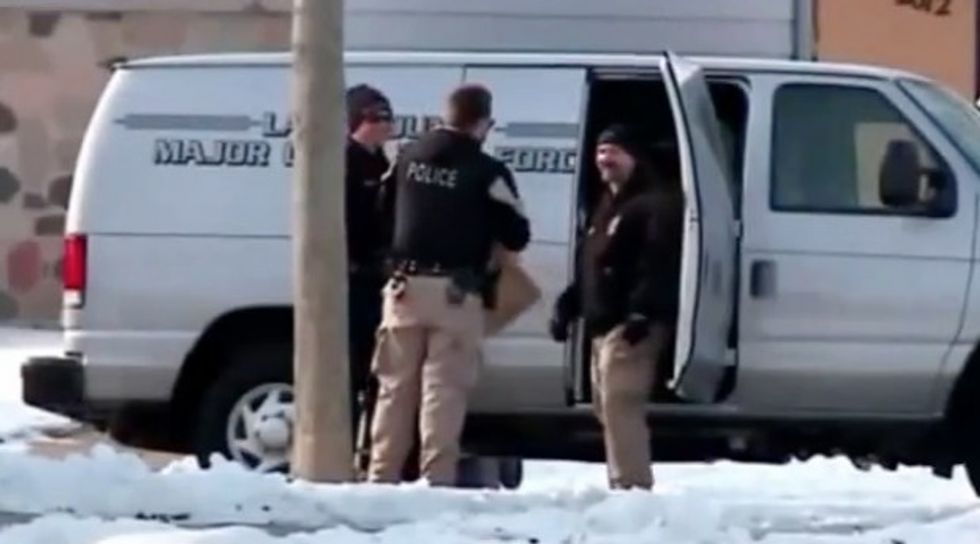 Zion police said that an unnamed man was fatally shot in a Chicago suburb after taking pictures of schools and appearing to carry a gun. (Image source: WGN-TV)
WGN-TV reports that police believed the pellet gun the offender was carrying was a real firearm.
Police first attempted to use a taser to subdue the man, and shot him when that failed.
All of the schools in the Zion area were put on "a soft lockdown" during the incident.