After the U.S. Department of Homeland Security launched a round-up last weekend of illegal immigrants from Central America, several Arizona churches responded by opening their doors and providing refuge. According to immigration officials, the individuals illegally passed through U.S. borders and remained in the country after a judge had ordered them to leave.
During the initial round-up, which took place predominately in Georgia, Texas and North Carolina, 121 adults and children were taken into custody. The enforcement action was overseen by Sarah Saldaña, the director of Immigration and Customs Enforcement (ICE), and supported and executed by Thomas Homan, a career law enforcement official who leads ICE's Enforcement and Removal Operations.
"I have said publicly for months that individuals who constitute enforcement priorities, including families and unaccompanied children, will be removed," Homeland Security Secretary Jeh Johnson said in a statement. "At my direction, additional enforcement operations such as these will continue to occur as appropriate."
Shadow Rock United Church of Christ in Phoenix is one of the many parishes that has responded to immigrant round-ups with action.
"Very simply, the need kind of came to our doorstep," the Rev. Ken Heintzelman, head pastor of Shadow Rock, told TheBlaze.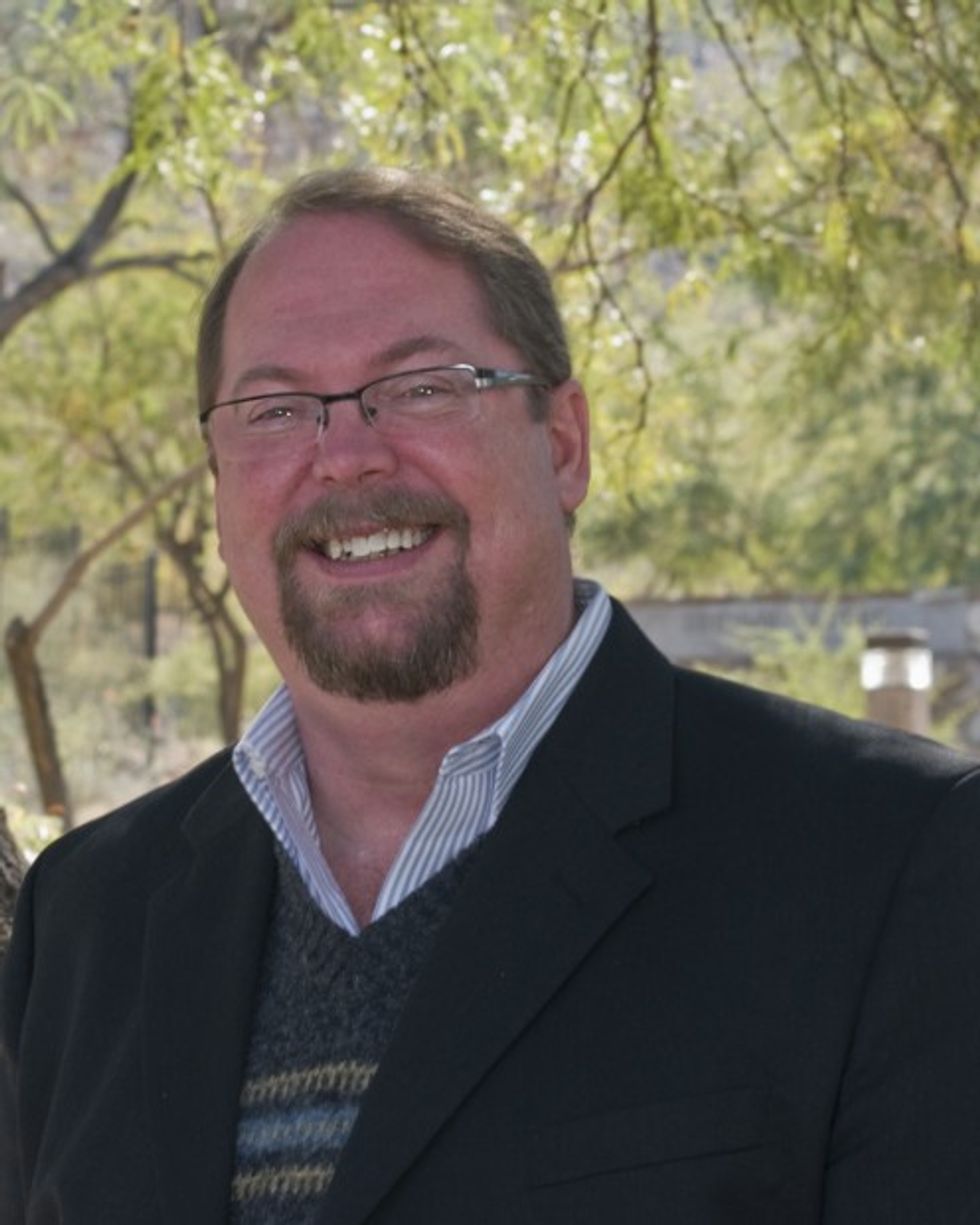 Rev. Ken Heintzelman (Image courtesy of Shadow Rock United Church of Christ)
Heintzelman explained that his church had initially offered to help other congregations host immigrants, but as those churches began to back away from the offer, the folks at Shadow Rock rose to meet the need.
The way Heintzelman sees it, his church is responding to a "natural human phenomenon" that the Department of Homeland Security has criminalized.
"I think what we are doing is mostly a stop-gap measure rather than a solution," he explained. "But the long-term solution is embedded in our action and our voice to call for immigration reform."
Heintzelman said that congregations that are not in a position to offer a physical refuge for immigrants can still contribute in "very practical ways" by offering struggling immigrants companionship, food and financial help for legal measures. He added that churches can advocate on behalf of immigrants by writing their congressmen,  showing informative movies and developing partnerships with Latino congregations and immigration rights groups.
Heintzelman asserted that immigrant aid and support is a human imperative that extends beyond faith-based communities. According to him, the task also belongs to what he calls "communities of conscience" — secular communities with "high moral standards" that see the same need.
Shadow Rock has partnered with the New Sanctuary Movement, a broad network of faith and immigration groups dedicated to preventing the deportation of immigrant families.
Heintzelman made it clear that he does not view his church as a "white knight charging into the future." In his words, Shadow Rock and churches who have responded in similar ways are "following through with church teaching."
"Anglo congregations have a special responsibility," the pastor said. "We are not vulnerable in the way undocumented persons are, and therefore, it is on us to take on more risks."
---
Front page image via Shutterstock