Jesse Smith has always been known for pushing boundaries. His "new school" style of art has become legendary around the world. Not only that, he's painted, sculpted, and tattooed under intense pressure on Spike TV's Ink-master.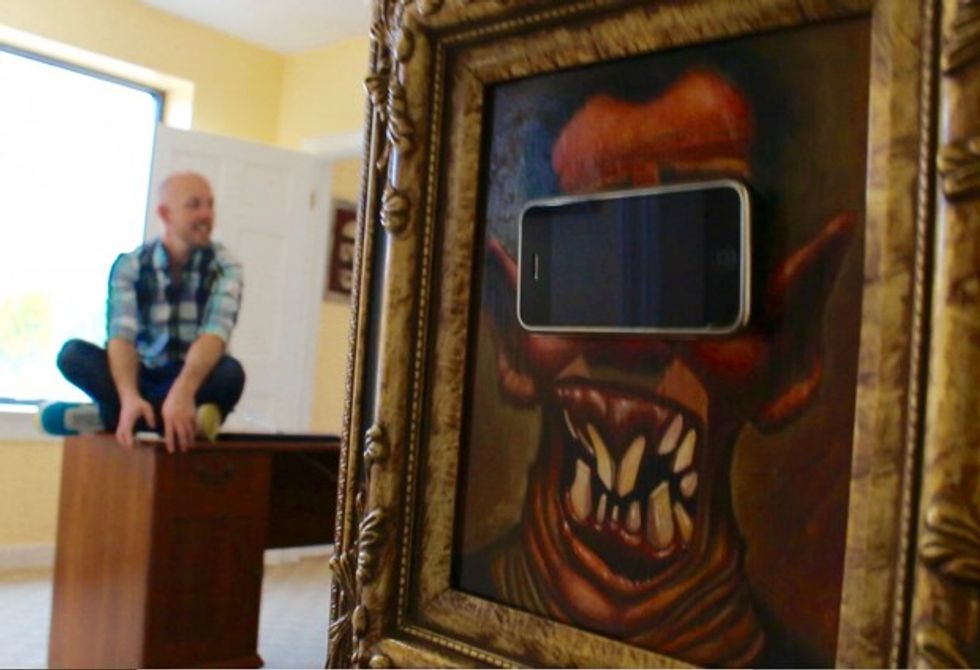 I asked him if I could tell the story of this painting to further the message that we (myself included) need to put down the phone and really enjoy life. Below are some staggering statistics on smart phone use and addiction.
As of January 2014:
- 90% of American adults own a cell phone
- 67% of cell owners find themselves checking their phone for messages, alerts, or calls — even when they don't notice their phone ringing or vibrating.
- 44% of cell owners have slept with their phone next to their bed because they wanted to make sure they didn't miss any calls, text messages, or other updates during the night.
- 29% of cell owners describe their cell phone as "something they can't imagine living without."
(Above info based on April 2012 data found in Pew Research Report)
Find more information, art, and tattoos from from Jesse Smith at JesseSmithTattoos.com