Mega fashion house Louis Vuitton recently launched a new womenswear campaign that blurs the lines between fact and fiction. LV's latest ready-to-wear women's advertising push features a video game character and actor Jaden Smith, teenage son of mega-star Will Smith and Jada Pinkett Smith.
"We are all living with this new dimension," French designer and LV creative director Nicolas Ghesquière told Vogue backstage at the Spring 2016 Louis Vuitton show. "We are all managing how to integrate these new notions of digital, virtual, and cyber with our real life."
The new campaign includes a spread of the character Lightning from the Japanese video game "Final Fantasy." The powder-pink-haired digital muse was "photographed" in several of LV's new women's pieces for the campaign. Real-life model Fernanda Ly played Lightning in the luxury brand's Spring 2016 ready-to-wear show.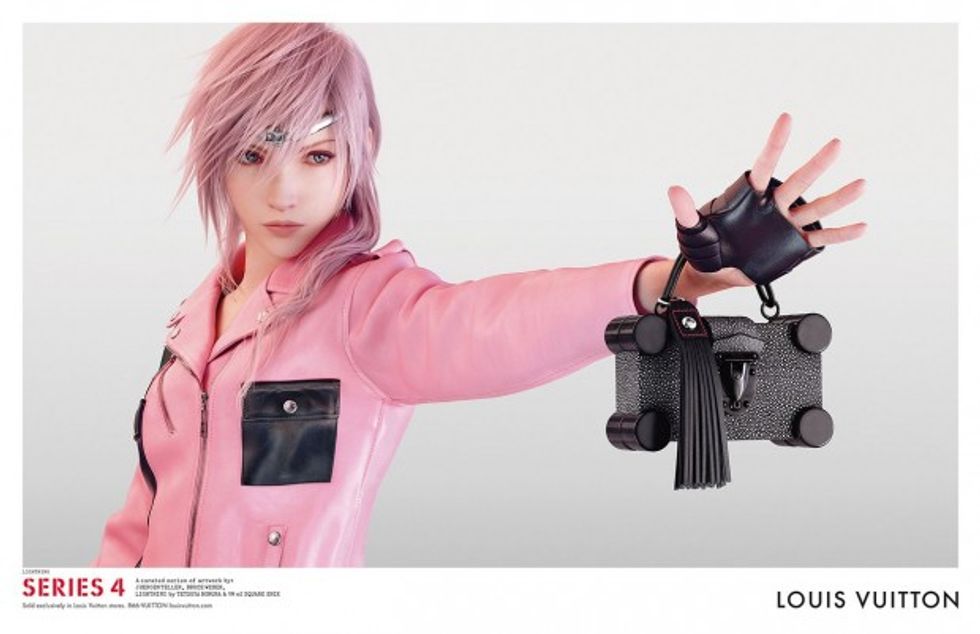 Image source: Louis Vuitton
Perhaps even more progressive was Ghesquière's decision to feature Jaden in LV's 2016 spread.
Vogue magazine described Smith as an Instagram "icon" for Generation Z's postmodern agenda. The teen posted a photo taken by LV photographer Bruce Weber on his Instagram account, thanking Louis Vuitton and Ghesquière "for the opportunity to impact this world." In the photo, Smith wears a pleated skirt and poses alongside female models.
With society growing more and more comfortable with reinventing social and cultural norms, people can expect to see more ads like this, even in high fashion.
Vogue reported that though in the past, high-end brands have attempted "to play it safer in the campaign arena, aiming straight for the elegant and moneyed middle of the road," the daring modern social climate has finally hit the world of haute couture, transforming fringe trends into universal standards.
(H/T: Vogue)