WASHINGTON (AP) — The State Department provided more detail Saturday about a 2011 document at the center of Hillary Clinton's latest email controversy, as an official said the former secretary of state never received the paper by nonsecure fax. But many other questions remained unanswered.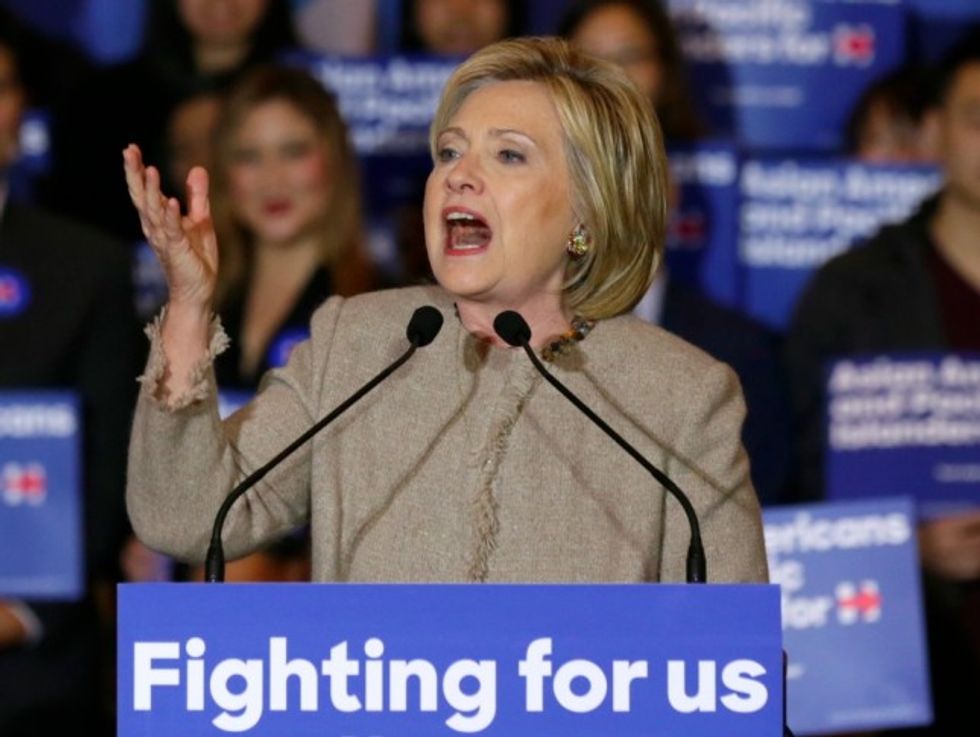 FILE - In this Jan. 7, 2016 file photo, Democratic presidential hopeful former Secretary of State Hillary Clinton speaks in San Gabriel, Calif. The State Department released Friday another 3,000 pages of emails from former Secretary of State Hillary Clinton's private email account, missing a court-ordered goal for their production by a week. (AP Photo/Damian Dovarganes, File)
Clinton, whose presidential campaign has been challenged by her use of a private email account while secretary of state, is facing questions anew after Friday's revelation that she asked an adviser to go around a secure fax system to transmit a set of "talking points" on an unspecified subject.
Clinton told the adviser to turn it "into nonpaper w/no identifying heading and send nonsecure." Republicans immediately pounced on the exchange and suggested it proved impropriety.
The State Department said Friday that no such document was sent by email.
And on Saturday, a State Department official who wasn't authorized to speak publicly on the increasingly complicated review of Clinton's emails said the agency "checked its records and found no indication that the document in question was sent to Secretary Clinton using nonsecure fax or email."
The official, who demanded anonymity, said records instead turned up a secure fax transmission shortly after Clinton's email exchange with adviser Jake Sullivan on June 17, 2011. The implication was that this was the same document.
While the review appears to rule out the possibility of Clinton improperly receiving sensitive material, it leaves other questions unanswered.
Was the document classified or unclassified? The State Department won't say.
And was Clinton wrong to instruct a senior aide to send it through nonsecure means, even if that request wasn't fulfilled? The department says it isn't making a judgment.
Even the subject matter hasn't been revealed.
The only indication in the email exchange of what the document might have been about was redacted in Friday's release of some 3,000 pages from Clinton's tenure as America's top diplomat.
And it's unclear if any copy of the secure fax remains.
"Nonpaper" refers to an informal document, without official markings like letterhead or logos, not saved for records.
The Clinton campaign did not respond immediately to a request for comment.
Since Clinton's use of a private email account and server became known last year, Republicans and others have questioned if the Democratic frontrunner, either actively or passively, mishandled classified or otherwise sensitive material.
Republican Sen. Chuck Grassley of Iowa, the Judiciary Committee chairman, on Friday called the exchange with Sullivan a "disturbing email" that appears to show Clinton instructing an aide "to remove the headings from a classified document and send it to her in an unsecure manner."
Clinton, he said, "needs to finally come clean and be transparent about the email practices she used during her tenure at the department."