DAMASCUS, Syria (AP) — Syria is ready to attend peace talks later this month in Geneva but the government wants to see lists of the opposition groups who will attend and ensure that "terrorist" groups that will not, the country's foreign minister said Saturday.
State news agency SANA said Walid al-Moallem made his comments Saturday while meeting in Damascus with U.N. envoy Staffan de Mistura.
The Syrian government refers to all those battling to overthrow President Bashar Assad as terrorists and has said the talks should focus on battling terrorism.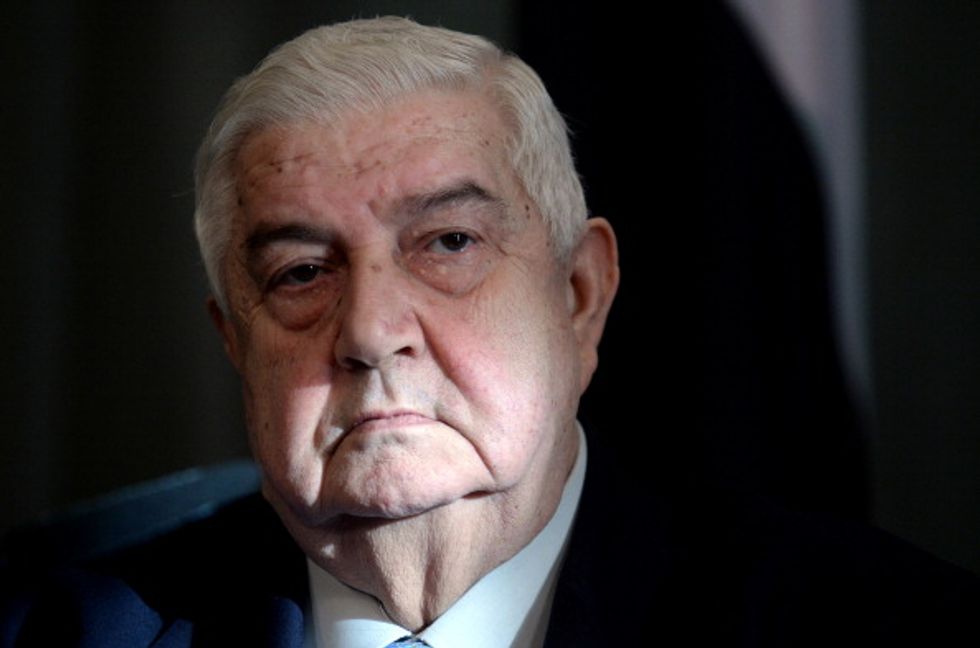 Syrian Foreign Minister Walid Muallem (Vasily Maximov/AFP/Getty Images)
The opposition wants Assad to step down as part of any peace deal.
The U.N. is urging the two sides to meet Jan. 25 in an effort to end the conflict, which has killed more than 250,000 people and caused a massive refugee crisis.
Conferences in Geneva in 2014 failed to bring about a settlement, though this round is seen as particularly urgent after the U.N. Security Council passed a resolution last month endorsing a transitional plan for Syria.
The Syrian opposition is demanding some gestures by the government ahead of the talks including lifting sieges imposed on rebel-held areas, releasing some detainees and ending airstrikes.
Also Saturday, International Committee of the Red Cross spokesman Pawel Krzysiek told The Associated Press that aid convoys could reach the rebel-held border town of Madaya on Sunday. The town has been under siege since July and the government said it will allow aid to flow inside.
"Right now, preparations are underway. We are loading the trucks and sending the movement notifications," Krzysiek said.