The Islamic State has developed a "sophisticated immigration" system that includes documents approved by a "department of immigration," according to a report by the Guardian on Sunday.
The report found that the Islamic State was running the operation on the border between Syria and Turkey, where members could previously travel freely. The members carried documents, similar to passports, that would be stamped by the organization's "department of immigration" and "department of transportation."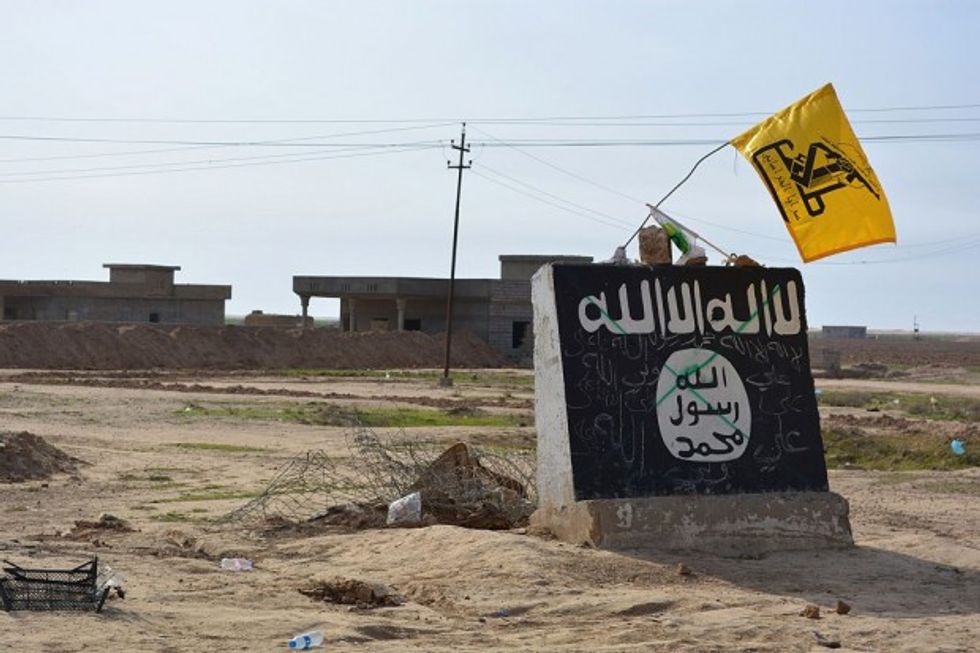 A flag of the Shiite Hezbollah militant group flutters over a mural depicting the emblem of the Islamic State, March 9, 2015. (Getty Images/Younis Al-Bayati/AFP)
The documents reportedly include the names, date of birth, ID number and even place of birth of each member.
According to the report, members were able to freely travel between Islamic State controlled areas and areas along the Turkish border, including the city of Tel Abyad, until that area was taken by Kurdish fighters last year.
The report cited that the documents they received were of Tunisian citizens traveling in the Islamic State. Tunisia is the biggest source of foreign fighters to the Islamic State, with some estimates of up to 6,000 citizens having joined the fight with the Islamic State.
(H/T: The Guardian)
—
Follow the author of this story on Twitter and Facebook:
[facebook //www.facebook.com/plugins/like.php?href=