More than 100 people were left without heat and electricity Sunday night after a fire broke out at a Tulsa, Oklahoma, apartment complex — but it was a live TV interview that caught national attention.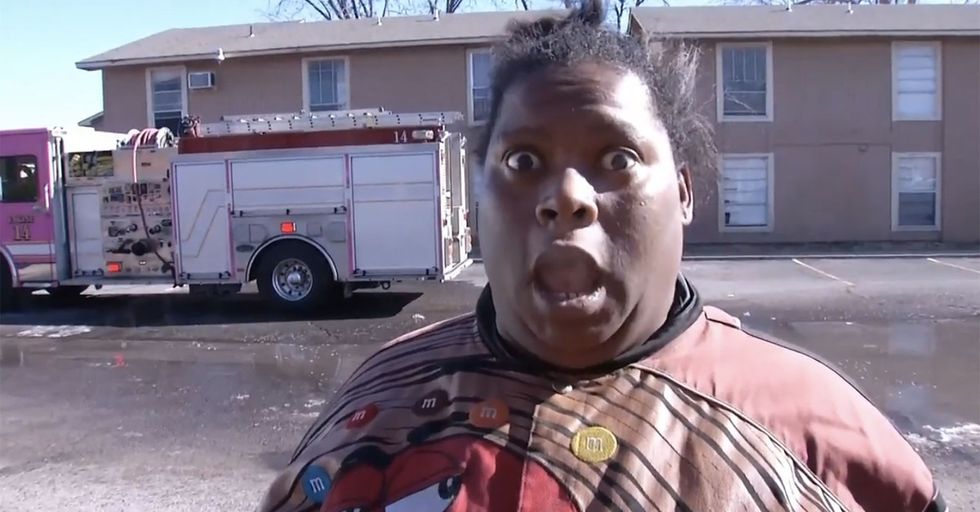 Image source: KOTV-TV
Michelle Dobyne, who lives at the complex, said she was cooking breakfast when her friend came to her door and informed her that something was "poppin'." That's when Dobyne said the neighbor came out of her apartment and into the cold with her baby, who wasn't wearing any shoes.
"I said, 'Aw, girl it's cold outside.' She said, 'Something ain't right.' I said, 'Aw, man.'" She said, "Aw, man, the building is on fire," Dobyne told KOTV-TV during a live interview.
"I said, 'No, what?' I got my three kids, and we bounced out. Nuh-uh, we ain't gonna be in no fire. Not today," Dobyne said.
(H/T: KOTV-TV)